In this tutorial I will tell you how to draw a key for kindergarten. Just repeat my illustrations for the steps to get a great result.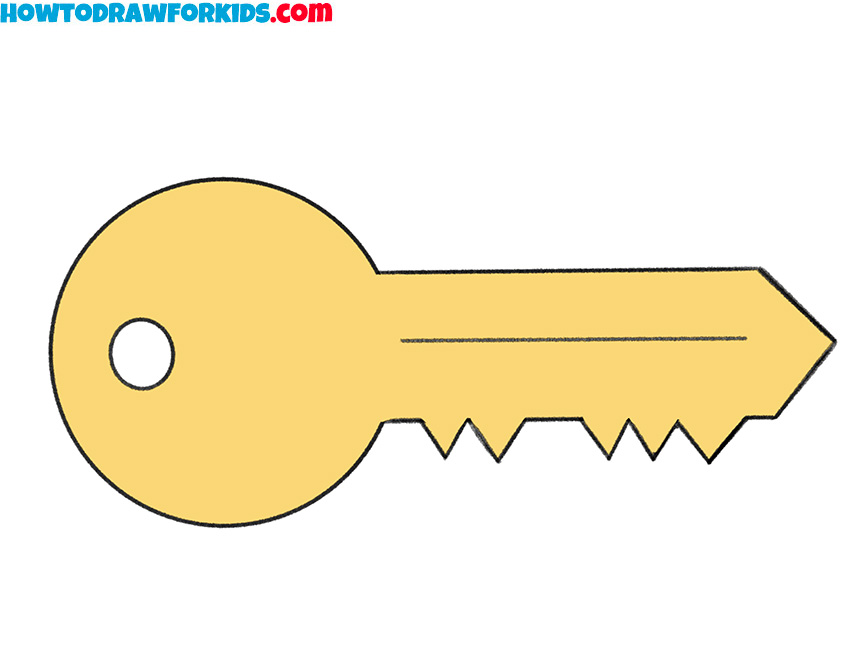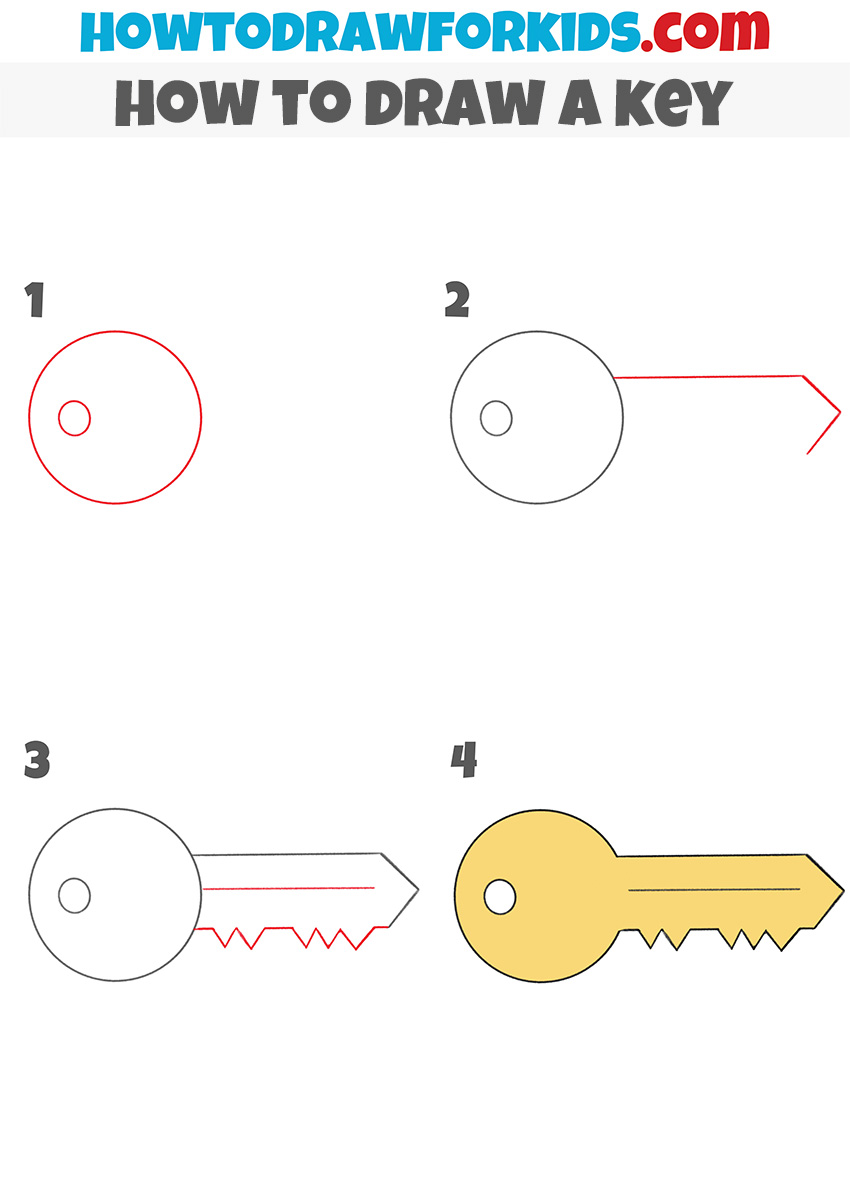 So let's try to work with this tutorial and learn how to draw a key. The key is used to unlock and lock the door lock. Keys come in a wide variety of shapes. Each key has a special thread and fits only a specific lock.
The figure shows the basic shape of the castle, which any child can easily repeat.
When doing this work, you need to do both straight and rounded lines. Key teeth can be of arbitrary shape. In the end, don't forget to make a small hole for the ring.
For coloring, you need to use a light orange color, reminiscent of light metal.
Materials
Pencil
Paper
Eraser
Coloring supplies
Time needed: 15 minutes
How to Draw a Key for Kindergarten
Draw the base of the key.

It looks like a large circle on the left side of the piece of paper.

Add the top edge of the key.

Draw three straight lines like in my reference.

Depict the bottom edge of the key.

In fact, you can choose any shape for the bottom of this key.

Color the key.

Light yellow or light gray would be great choices for this sketch.
So this drawing tutorial is over. However, I have prepared a pdf for you that will really help you draw this key. You will find some useful drafts here. The first draft is a short version of the lesson you just went through. Next, you will see several sketches that will help you draw a key using different methods. You can use this pdf file even without the Internet.