This lesson will not only be interesting for you, but also useful. Here you will learn how to draw wheat for kindergarten.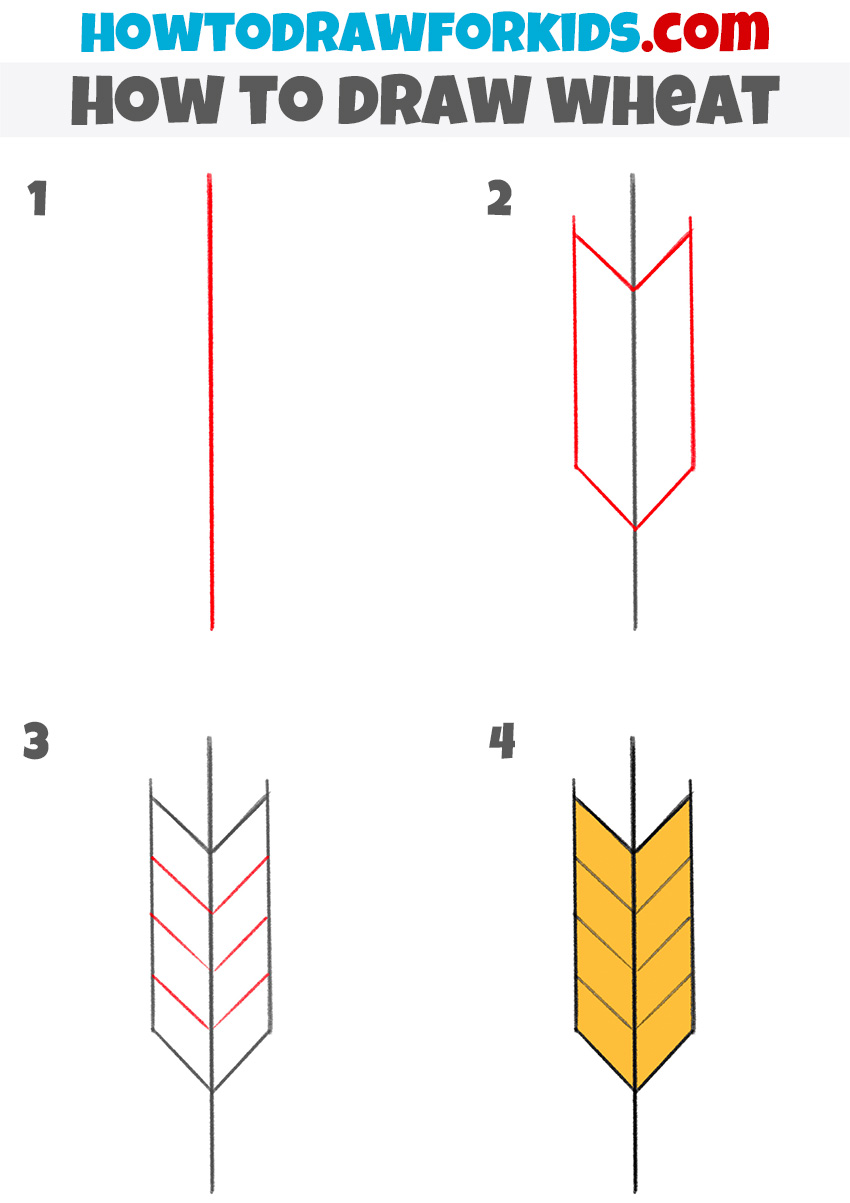 I invite you to another exciting drawing lesson. Here you will learn how to draw wheat for kindergarten. It is a very common crop grown in many countries around the world. Wheat is used to produce flour, which is used for baking and making pasta. By growing wheat, we get bread and other delicious buns.
In this tutorial, you will learn how to quickly draw this plant. A spikelet of wheat is shown schematically, and any novice artist can repeat this drawing. There will be no complex elements here. The structure of a spikelet of wheat is very simple and you will see for yourself now.
A spikelet of wheat is a tall stalk. There are long narrow leaves at the bottom, and there are grains on the top of the stem. We will not draw the leaves, but draw only the upper part of the plant, where there are grains. The grains are arranged symmetrically along the edges of the thin stem. If you wish, you can draw a longer stem and add thin leaves at the bottom.
Materials
Pencil
Paper
Eraser
Coloring supplies
Time needed: 15 minutes.
How to Draw Wheat for Kindergarten
Draw the stem.

Determine the location and size of the wheat and draw a long line.

Depict the outline of the grains.

On both sides of the stem, draw the outline of the grains using a few straight lines.

Sketch out the grains.

To do this, add some short, parallel lines to make four grains on each side.

Color the drawing.

Ripe wheat is golden in color, so use a bright yellow for coloring.
Another lesson is over and now you have learned how to draw wheat. You can use these skills in your next drawings. For example, try making a beautiful still life. Draw a vase with several golden ears of wheat of different sizes in it. Share the result with your friends.
Don't forget to download the PDF, which contains a short tutorial and some helpful tools. I have prepared this file for your convenience. Now you can complete drawing lessons at any time you like.