Now you will learn how to draw 3D stairs. I promise that this lesson will be very interesting and useful for you.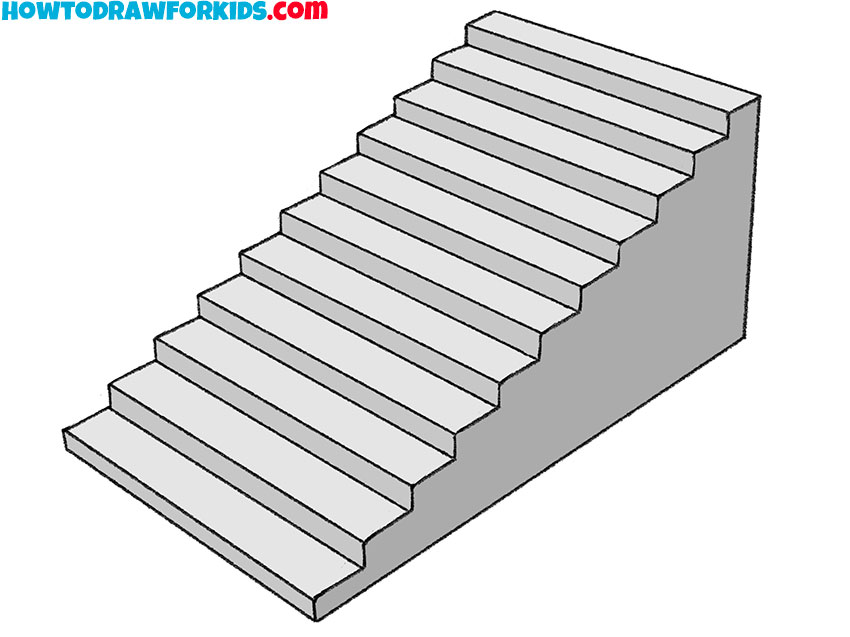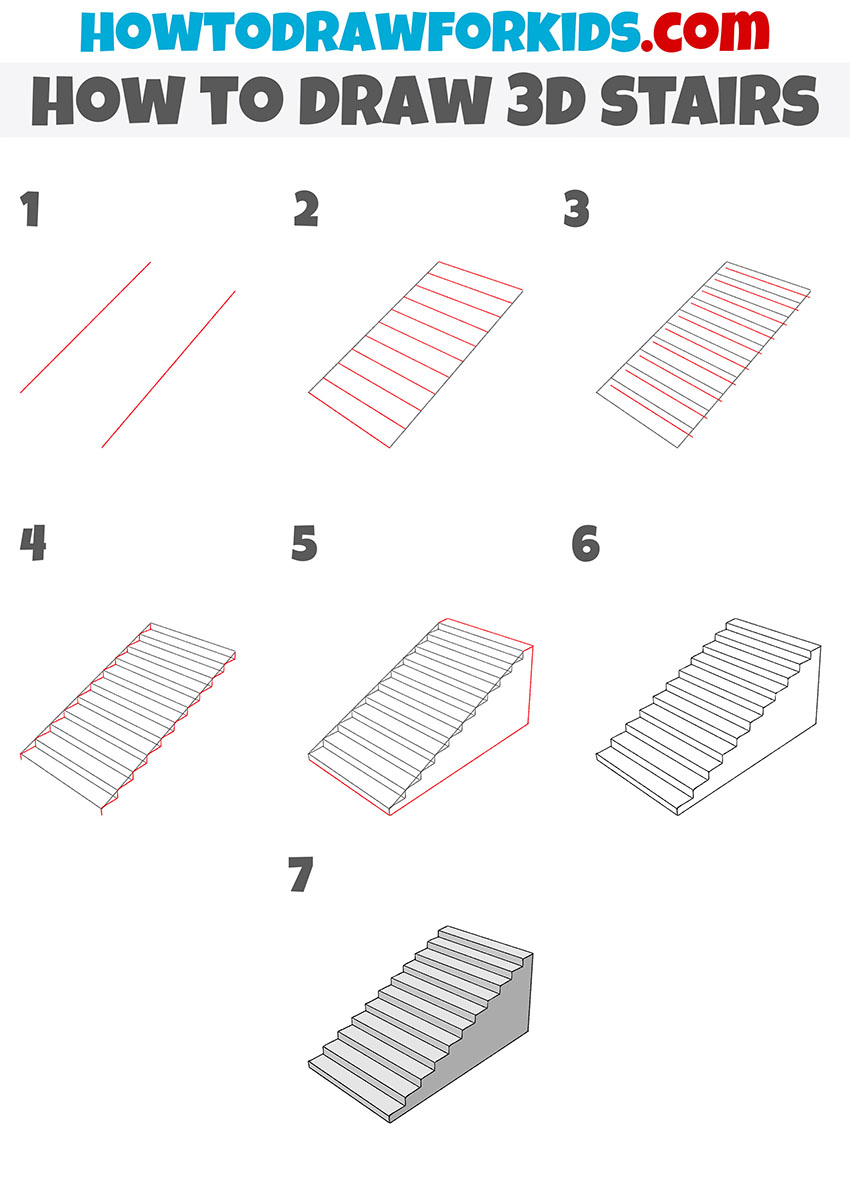 Let's continue drawing volumetric objects and in this tutorial I will show you in detail how to draw 3D stairs. Here you will get useful skills that will definitely come in handy in the future.
For example, you can add such stairs when you want to draw a residential building, office building, or any other structure.
This lesson will help you train your spatial imagination and the ability to draw even straight lines. During the lesson, you can use any tools at hand, but I recommend that you draw all the lines yourself, so you will improve your artistic abilities.
The width and height of the stairs may differ slightly from the sample. The main thing is to remember the sequence of steps and correctly follow each step in this guide. To successfully complete the lesson, you will need patience and attentiveness.
Materials
Pencil
Paper
Eraser
Coloring supplies
Time needed: 30 minutes.
How to Draw 3D Stairs
Add the auxiliary lines.

Depict two parallel lines to serve as a guide.

Add details.

Between the guidelines, draw transverse lines in sequence.

Draw the height of the steps.

Add parallel lines to indicate the height of each step.

Sketch out the sides of the stairs.

On each side, depict the top and side outline of the steps.

Add the rest of the stairs.

Draw a line at the bottom and side to make the closed path.

Correct inaccuracies.

Use the eraser to remove any unnecessary guidelines.

Color the 3D stairs.

Use any color for the drawing.
I've created a PDF file ahead of time that contains a simplified version of the manual. Rather, download the file so that you can always return to this lesson and repeat it if necessary.