The lesson on how to draw a tomato consists of only three easy steps, so you can easily cope with this task.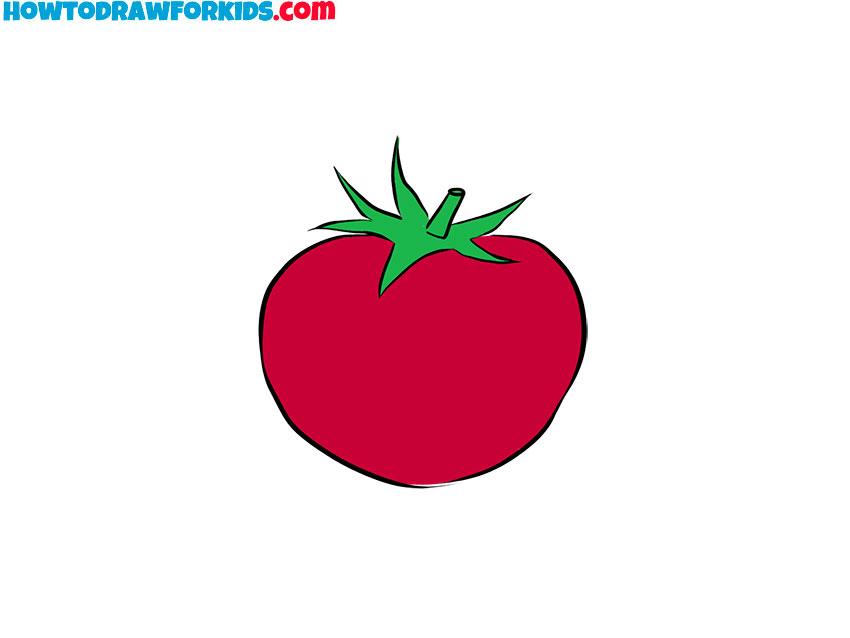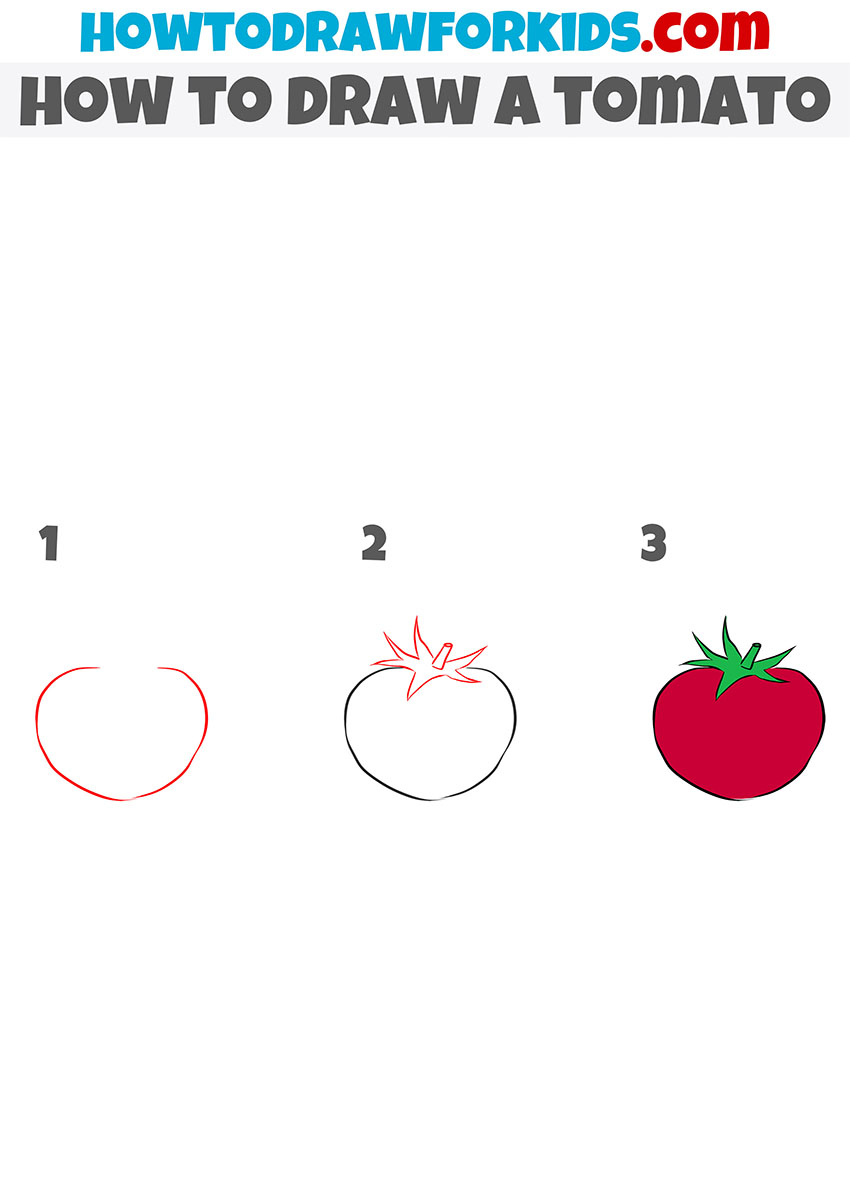 In this tutorial, I will show you how to draw a tomato. This lesson is one of the simplest, but at the same time interesting. The tomato is a great drawing object. This vegetable is very popular and we always use tomato in the ripening season, we also constantly use tomato processed products – tomato paste, sauce, or ketchup.
There are many recipes where tomato is used, this ingredient gives the finished dish a pleasant taste and a beautiful rich color. Undoubtedly, you will enjoy drawing this vegetable, especially since it is very simple to do it.
You can paint a tomato, for example, bright red, or you can paint it pink or yellow, these varieties also exist. If you want the tomato to look more realistic, then add shadows and highlights.
Materials
Pencil
Paper
Eraser
Coloring supplies
Time needed: 10 minutes
How to Draw a Tomato
Draw the outline of the tomato.

Determine the location and size of the tomato and draw a circle. Leave room for the stalk.

Sketch out the stalk.

Using a few short lines, depict the stalk and the small pod.

Color the tomato.

Only two colors are needed here – red for the fruit and green for the stalk.
Now you have learned how to draw a tomato and you have seen that it is really very simple. You can use the acquired skills to create other drawings. For example, you can draw some tomatoes and add some more vegetables or fruits. The result is a beautiful still life.
You can share your impressions of the lesson in the comments. Also, write down what other vegetables you would like to draw. I will take into account your wishes when drawing up new lessons.
Traditionally, I've prepared a PDF for you that contains a short tutorial and some helpful tools. Download the file and complete the drawing lesson at any convenient time, even if there is no Internet access.