In this lesson, I want to show you how to draw a hat. I am sure that this lesson will be very useful for you.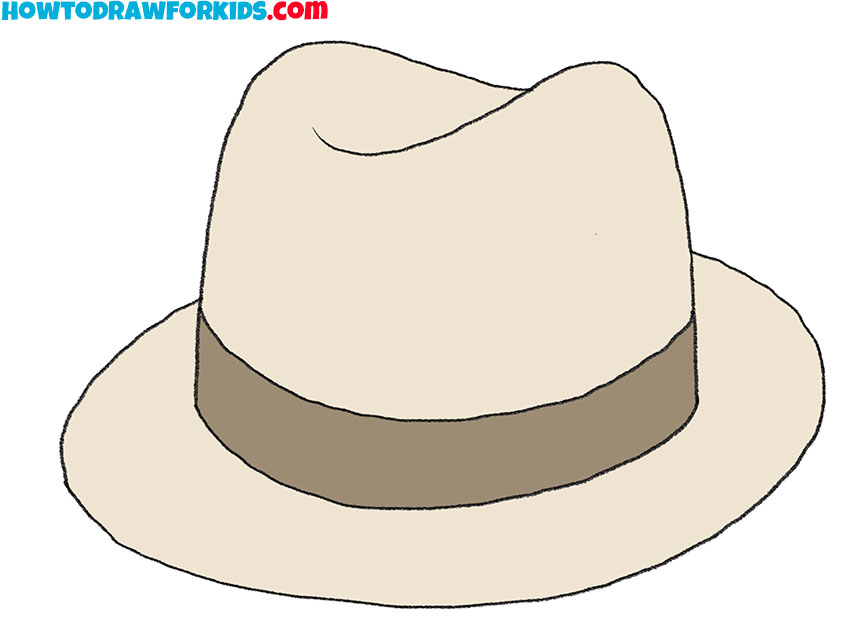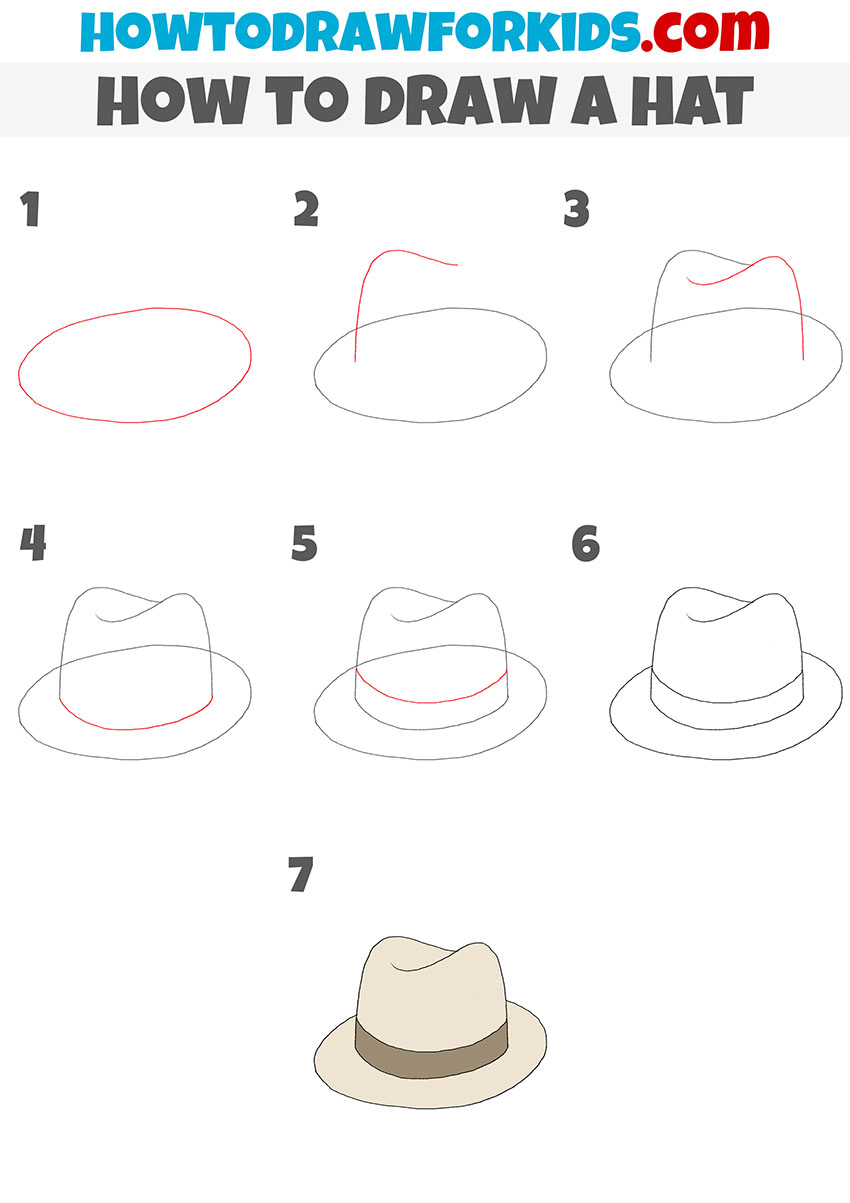 Now you have to draw a very common headdress. With the help of a simple instruction, you will learn how to draw a hat. This lesson will be useful for you and in the future you will easily draw a man in a headdress.
Hats can be of different shapes and colors. The figure shows a classic-shaped men's hat. This hat is perfect for a formal suit and gives its owner an elegant look.
This tutorial will require your ability to draw smooth, rounded lines. Now you will once again practice doing this and also train your spatial imagination. For coloring, you can use any dark shade. To color the ribbon, choose any contrasting color.
Materials
Pencil
Paper
Eraser
Coloring supplies
Time needed: 30 minutes
How to Draw a Hat
Draw the brim of the hat.

Determine the size of the drawing and draw an even oval.

Depict one side of the hat.

On the left side, draw up a curved line.

Add the second side of the hat.

Repeat the previous step and draw a curved line on the right side.

Sketch out the outline of the top of the hat.

Draw one connecting line as shown in the example.

Depict the ribbon on the hat.

Sketch out a parallel line at the bottom of the hat.

Correct inaccuracies.

Use the eraser to remove all unnecessary lines.

Color the hat.

Use the same shades as in the picture, or choose any colors of your choice.
I want to remind you that now you can download a short version of the lesson as a PDF file. This file contains a brief instruction and additional useful materials with which you can repeat this lesson at any time.