I have prepared for you a lesson in which you will learn how to draw a fedora hat in just seven easy steps.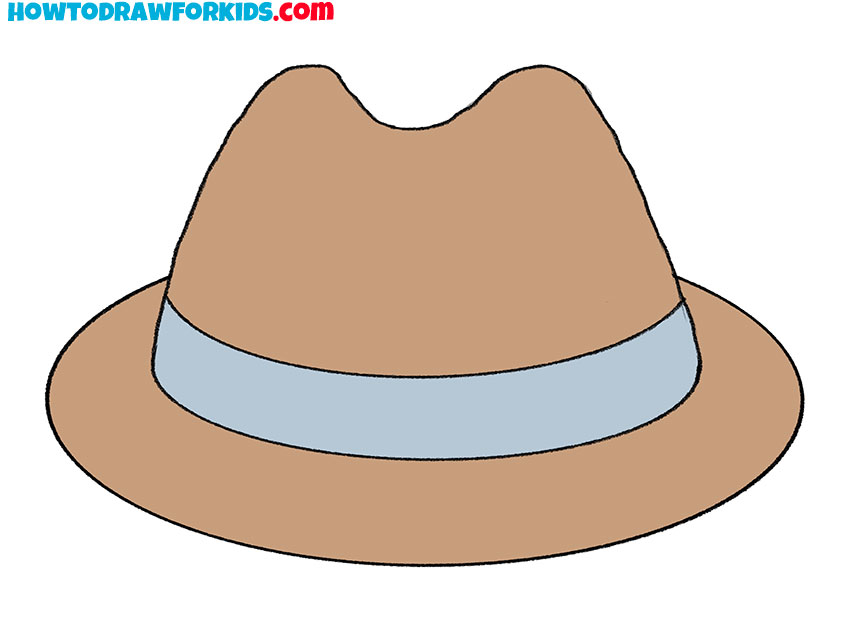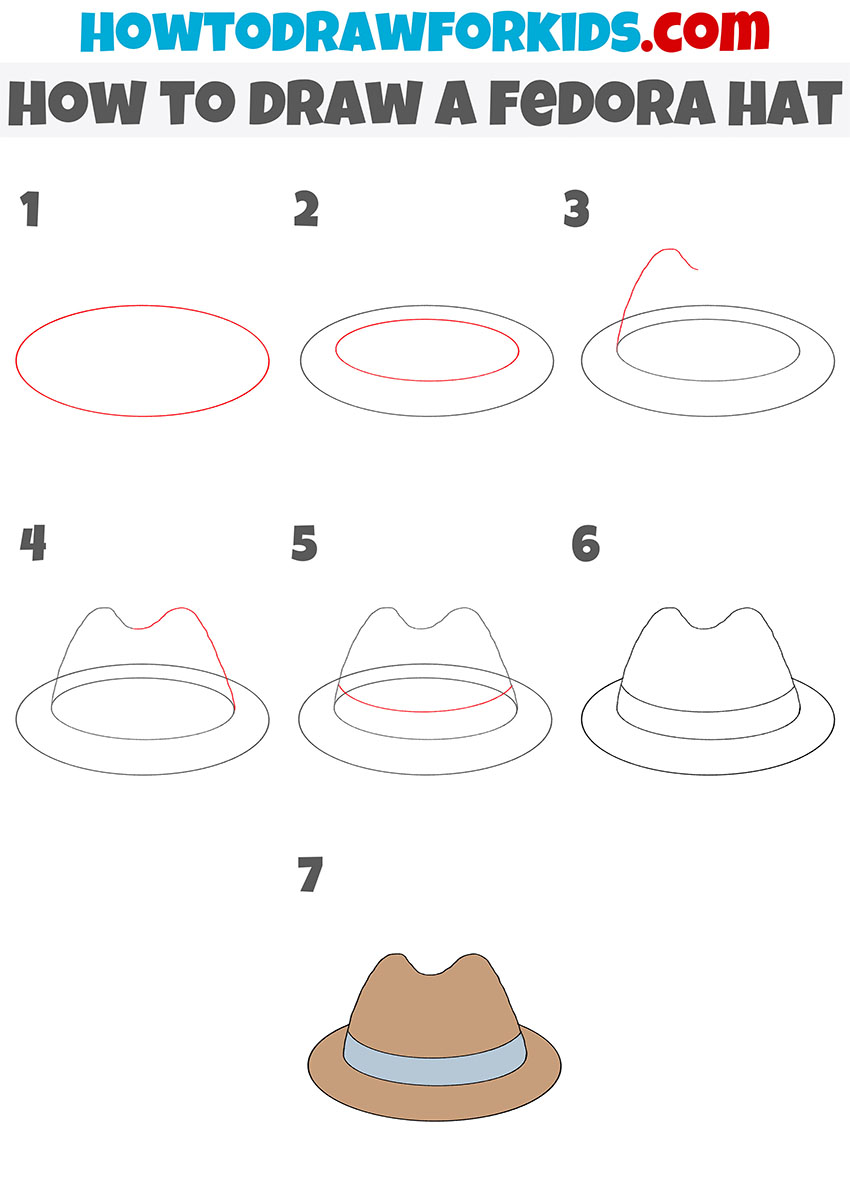 This tutorial will show you how to draw a fedora hat. This instruction consists of seven simple steps that you can easily repeat.
When you learn how to draw a fedora hat, you can use the acquired skills in your following drawings. For example, if you want to depict a person wearing a fedora hat.
In the picture, you see the most common fedora hat model. This headdress has not lost popularity for many years, and such a hat has become an invariable attribute of a strict classic suit.
This hat looks stylish and emphasizes the status of its owner. The hat is made of high-quality felt. Traditionally, there is a wide ribbon in the middle of the hat, you can see this element in the picture.
Materials
Pencil
Paper
Eraser
Coloring supplies
Time needed: 25 minutes
How to Draw a Fedora Hat
Draw the brim of the hat.

Determine the size of the hat and draw an even oval.

Add details.

Inside, draw another oval to depict the inner outline of the brim of the hat.

Depict one side of the hat.

From the inner oval, draw up a smooth curved line.

Add the second side of the hat.

Repeat the previous step and draw a curved line on the other side.

Sketch out the ribbon.

Draw one smooth rounded line.

Correct inaccuracies.

Remove all extra lines in your drawing.

Color the fedora hat.

You will need brown to color the hat. Color the ribbon gray.
For your convenience, I have prepared a short version of the lesson as a PDF file. Download the file and enjoy drawing at any convenient time.