How to Draw an Elephant Face
In today's lesson, you will learn how to draw an elephant face quickly and easily. Start this simple lesson and get useful drawing skills.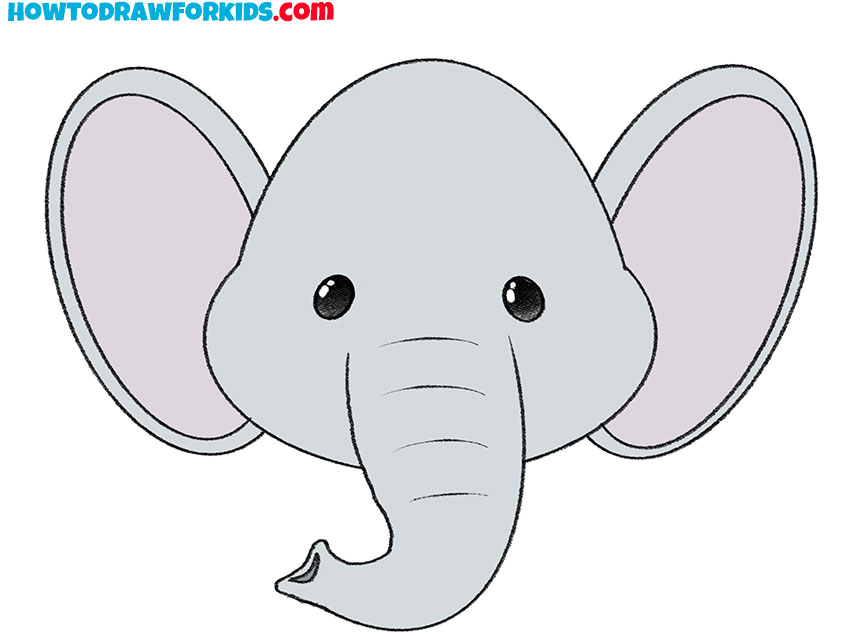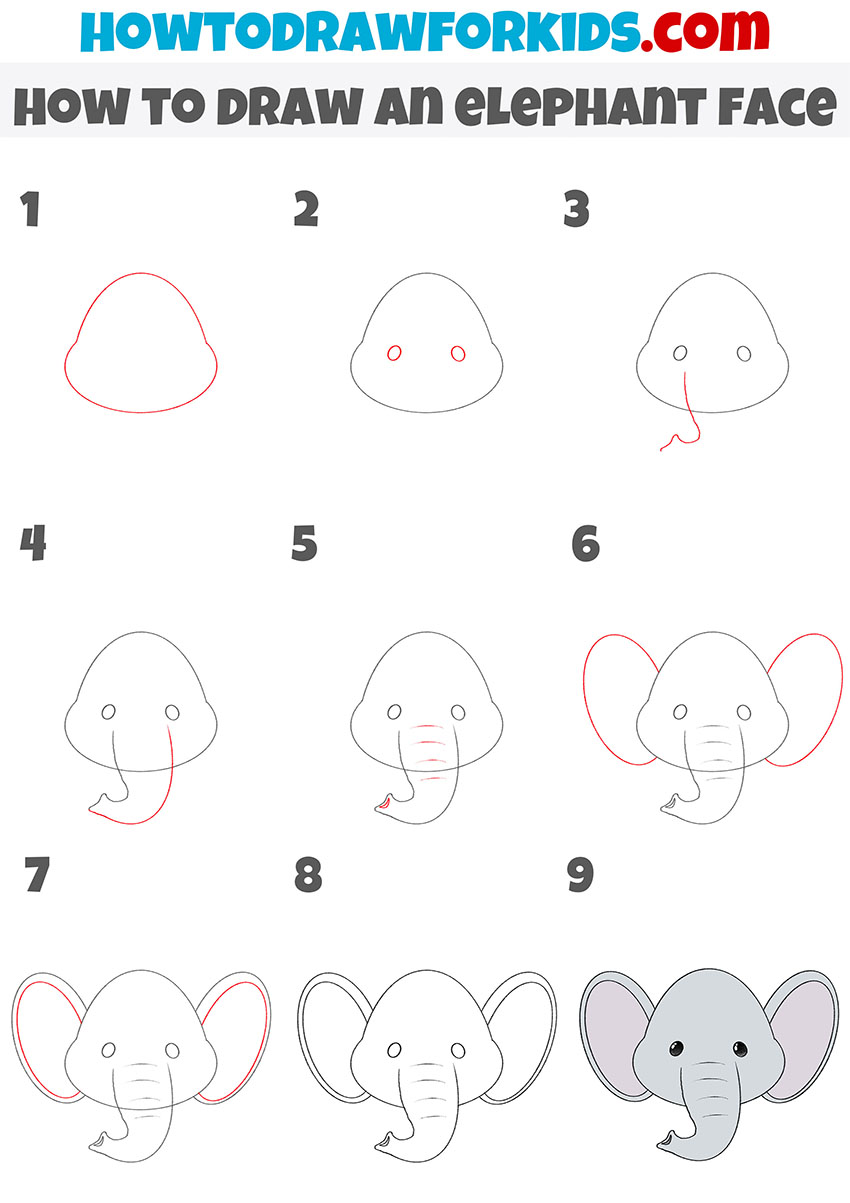 In this tutorial, I will show you how to draw an elephant face. Hope you enjoy drawing animals and enjoy this lesson.
This step-by-step tutorial shows you in detail how to draw an elephant face. The drawing is presented in a cartoon style, and the elephant face looks very cute. You may have seen such an elephant in cartoons or in children's books.
A cute baby elephant is depicted here, and such a drawing evokes pleasant emotions. This tutorial uses simple rounded lines that even a beginner can easily repeat.
You just need to be careful and have a little patience. Take your time, try to draw the same face of an elephant as in the example. Be careful at every drawing step to get a great result.
Materials
Pencil
Paper
Eraser
Coloring supplies
Time needed: 25 minutes
How to Draw an Elephant Face
Draw the outline of the head.

Depict a rounded shape that has a narrow top and a wide side.

Sketch out the eyes.

Draw two small identical ovals.

Depict one part of the trunk.

Be careful in this step and try to depict the curve of the trunk correctly.

Draw the other part of the trunk.

On the right side, draw a long, rounded line from the end of the trunk to the eye.

Add details.

Draw the small hole at the end of the trunk and add folds to the surface of the trunk.

Sketch out the ears.

On each side depict the big ear.

Depict the inner outline of the ear.

Draw smooth lines along the outer edge of each ear.

Correct inaccuracies.

Remove extra lines in your drawing.

Color the drawing elephant face.

You will need a light gray. Color the eyes black and add highlights.
As usual, at the end of the lesson, I prepared a PDF file for you, which contains a simplified version of the guide and additional useful materials. Download the file so you can return to the lesson if necessary.
In this lesson you will not draw an entire elephant, here you will learn how to draw only the face of an elephant. This drawing is made in a cartoon style and has a minimum of details. The elephant face drawing tutorial will be as simple as any other tutorial and you will get it done quickly. The step-by-step system uses simple geometric shapes and some additional elements that you can easily draw.