In this tutorial I will tell you how to draw a baseball. This interesting lesson includes just eight simple steps.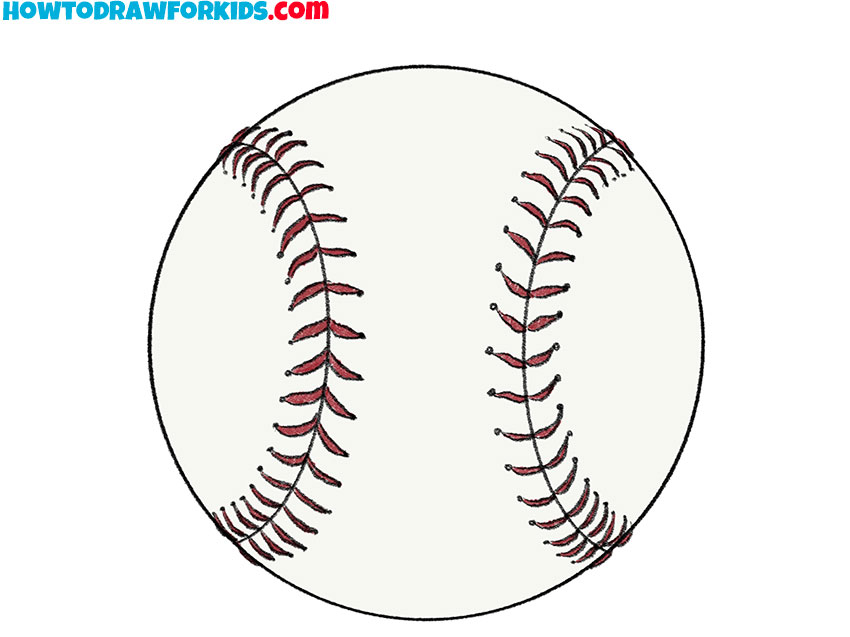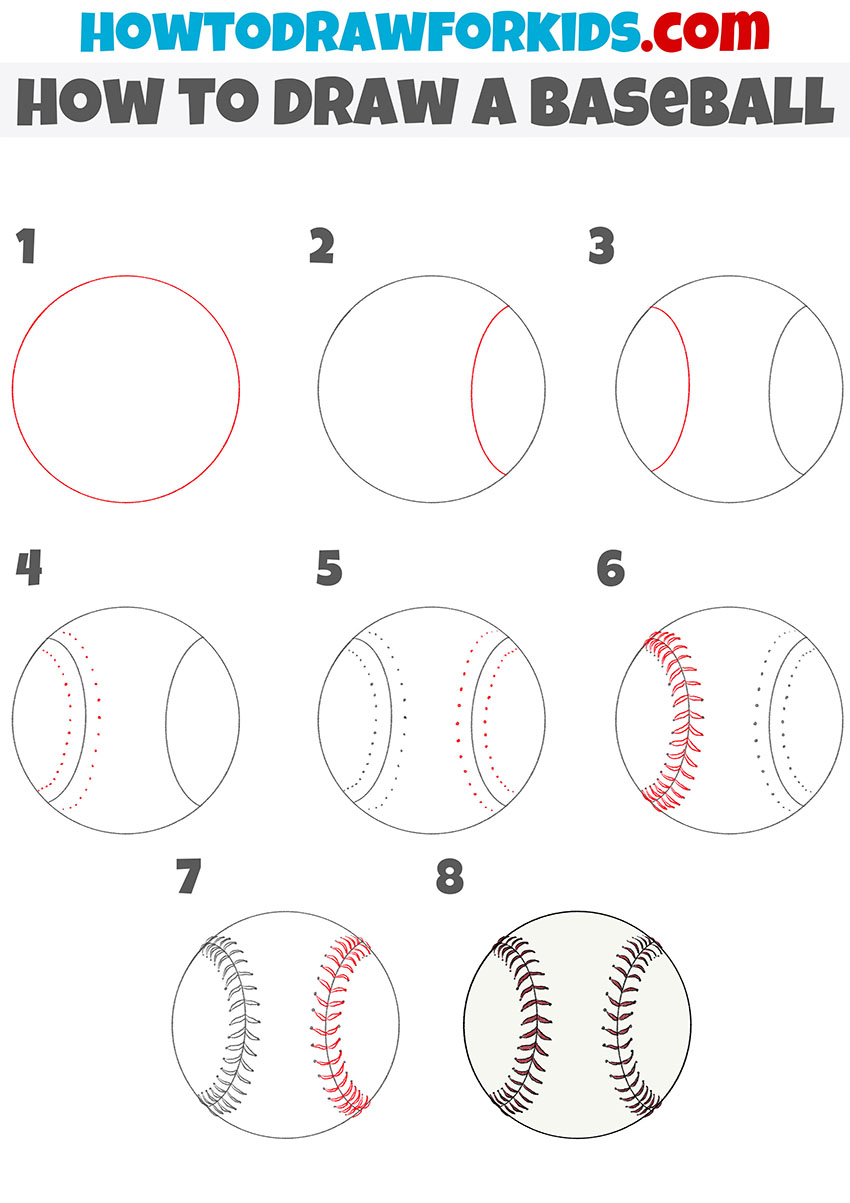 I am pleased to offer you a useful new drawing lesson in which you can learn how to draw a baseball step by step. You surely know that a baseball is a ball that is used to play baseball. The ball comprises a rubber or cork center wrapped in yarn and covered with white natural horsehide or cowhide, or synthetic composite leather. The leather cover is commonly formed from two peanut-shaped pieces stitched together, typically with red-dyed thread. This red thread is not only for beauty, but it also plays an important role in balancing the ball.
This lesson will be very simple, so it can be easily handled by any child and beginner artist. With this step-by-step guide, you'll first draw the outline of a baseball, then add decorative elements and color it.
Now you can prepare the materials you will need to draw and then start drawing the baseball. I wish you a great time doing this fascinating lesson!
Materials
Pencil
Paper
Eraser
Coloring supplies
Time needed: 20 minutes
How to Draw a Baseball
Draw the outline of a baseball.

To do this basic step, you need to draw a big circle in the middle of your drawing.

Start drawing the different parts of the ball.

Inside the previously drawn circle outline an arch on the right side.

Depict one more detail.

Opposite the previously drawn arch, draw another such arch on the left side.

Draw the seam points on the baseball.

On both sides of the previously drawn arch, add many dots, as shown in the example.

Add the rest of the seam points.

Draw the dots near the arch on the right side in the same way as in the previous step.

Depict the stitching.

On the left side of the ball connect the previously drawn dots using curved lines.

Add one more stitch.

Connect the dots on the right side of the baseball in the same way as in the previous step.

Color the drawing.

To color this drawing, you can use light blue or light gray, and also red.
Did you enjoy this lesson? Share your opinion in the comments and become our social media subscriber. Finally, I suggest you download a PDF file that contains a short version of this lesson. Save this file and complete the lesson at any convenient time.