Drawing with a pencil is a process that at first seems rather simple. However, it depends on what to draw. One of the most difficult topics for drawing is a topic of weapon. But with the help of today's instruction on how to draw a minigun for kids, you will learn how to do it in 5-10 minutes.
Step 1
The first step of the instruction on how to draw a minigun will be extremely simple; here we will draw a simple long rectangle.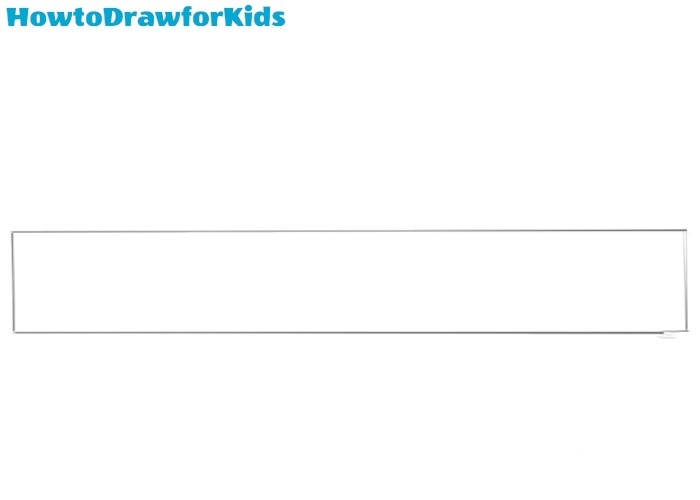 Step 2
Now we draw six horizontal lines as in our example. Try to take into account the distance of the lines from each other.
Step 3
Now with the help of simple straight lines, we outline the handle and clamps connecting the gun barrels.
Step 4
Now go to the body of the minigun and draw out the details, as shown in the example below.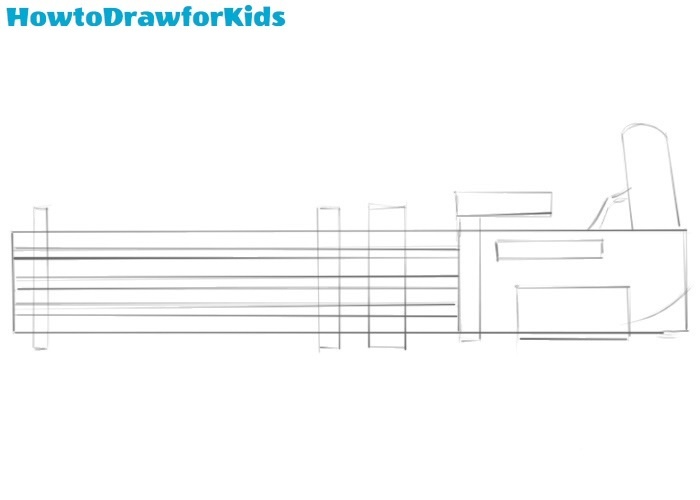 Step 5
Now we need an eraser, with which we will remove all the unnecessary lines from the minigun drawing.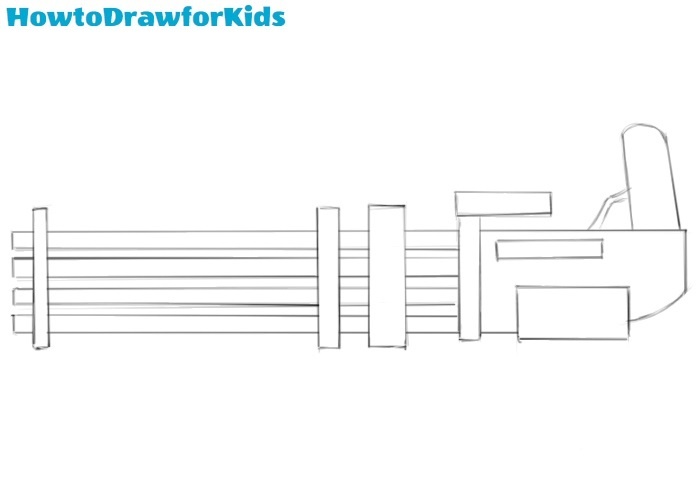 Step 6
Let's now liven up our drawing of the minigun a little by painting it in gray or black.
Today on Howtodrawforkids.com I showed you how to draw a minigun for kids. Visit my lessons about a gun and tank, I'm are sure that you will definitely like these tutorials.