Today you will learn how to draw a cartoon cow in nine steps. With this guide, you will get a good result quickly and easily.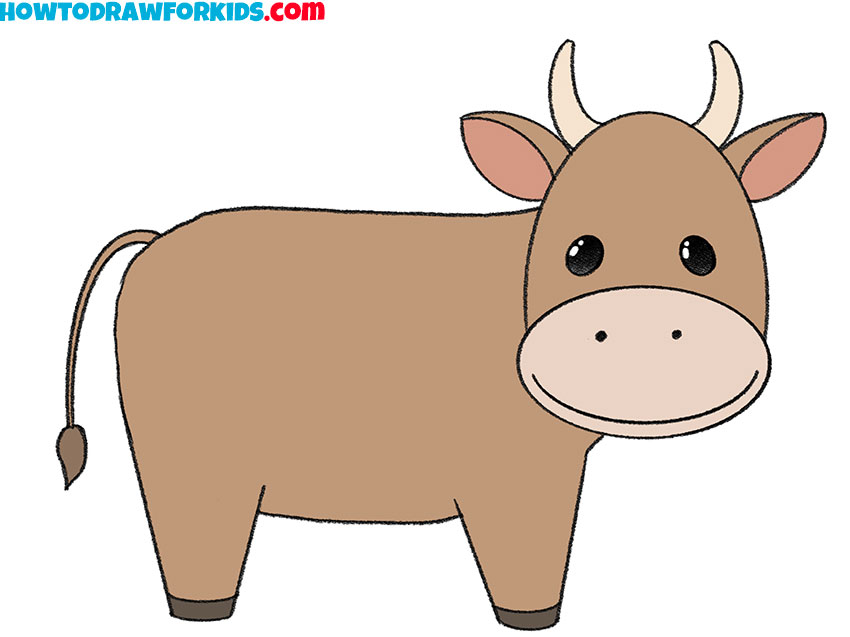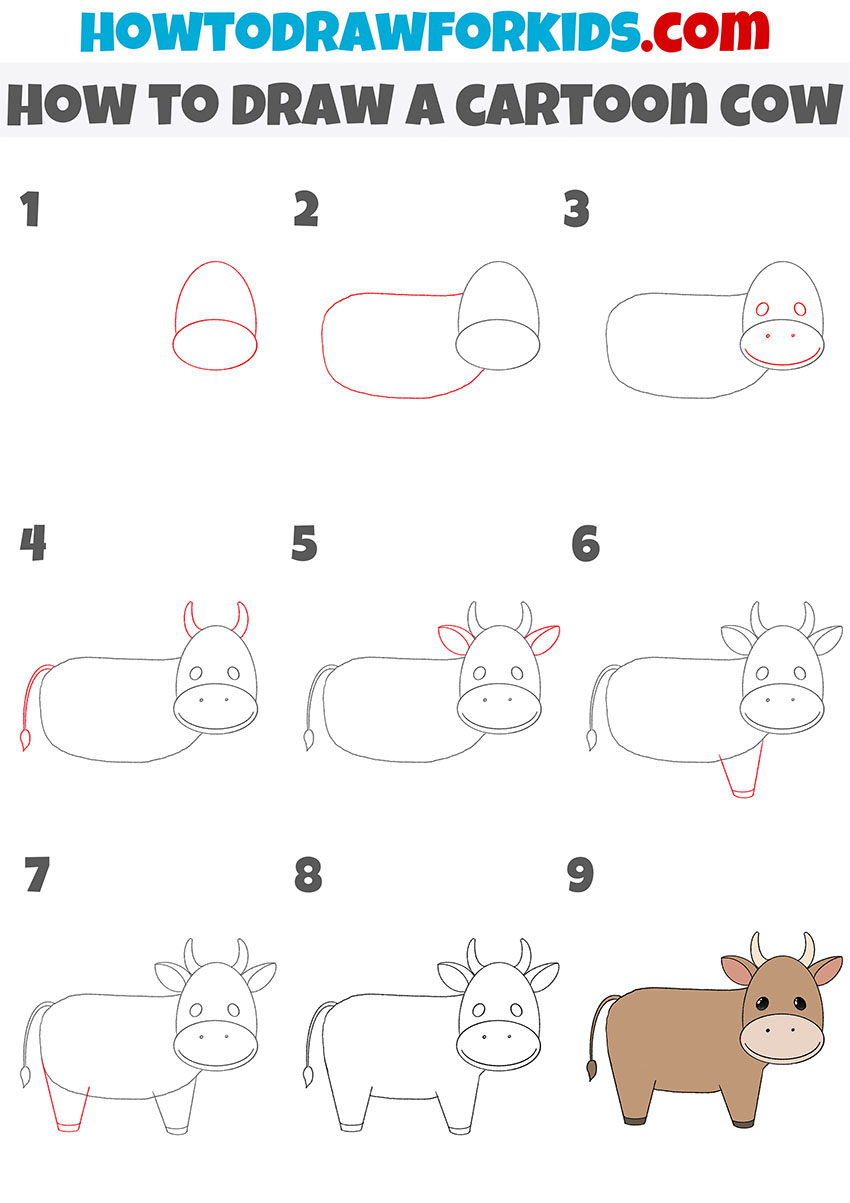 I suggest you continue the theme of cute animals and in this tutorial, I will show you how to draw a cartoon cow. This tutorial includes nine simple steps that any aspiring artist can easily follow.
I hope you enjoy drawing pets very much and here I will show you how to draw a cartoon cow. This drawing will be very beautiful and cute.
The cow is a domestic artiodactyl animal that is raised for milk, meat, and skin. Cow breeding has long been practiced all over the world and this animal has been familiar to us since childhood.
The image of a cow can be seen on the packaging of various products made from cow's milk. Now you have to draw a cute cartoon cow.
A simple step-by-step guide will help you with this. Each step includes a minimum of elements, you will quickly complete this task and feel confident in your abilities.
Materials
Pencil
Paper
Eraser
Coloring supplies
Time needed: 30 minutes
How to Draw a Cartoon Cow
Draw the head.

Depict the bottom part in the shape of an oval and then add the top part with a rounded shape.

Depict the torso.

Draw a smooth line from the head to depict the large torso.

Add the elements of the muzzle.

Draw the eyes in the form of two ovals, add nostrils and the wide mouth.

Sketch out the horns and tail.

Depict two identical horns on the head. Draw the long thin tail with the small tassel at the end.

Draw the ears.

With the help of smooth rounded lines depict two ears of the same shape.

Depict the front leg.

Draw straight lines from the torso to depict the short, wide leg. At the bottom, add the hoof.

Sketch out the back leg.

With the help of straight lines draw the back leg the same shape as the front leg.

Correct inaccuracies.

Remove all extra lines with an eraser.

Color the cartoon cow.

You will need shades of brown and pink.
Finally, I suggest you download the PDF file, which contains a short version of this guide.