In this drawing tutorial I will tell you how to draw a Ferrari step by step. I am sure that you will like the result of your work very much.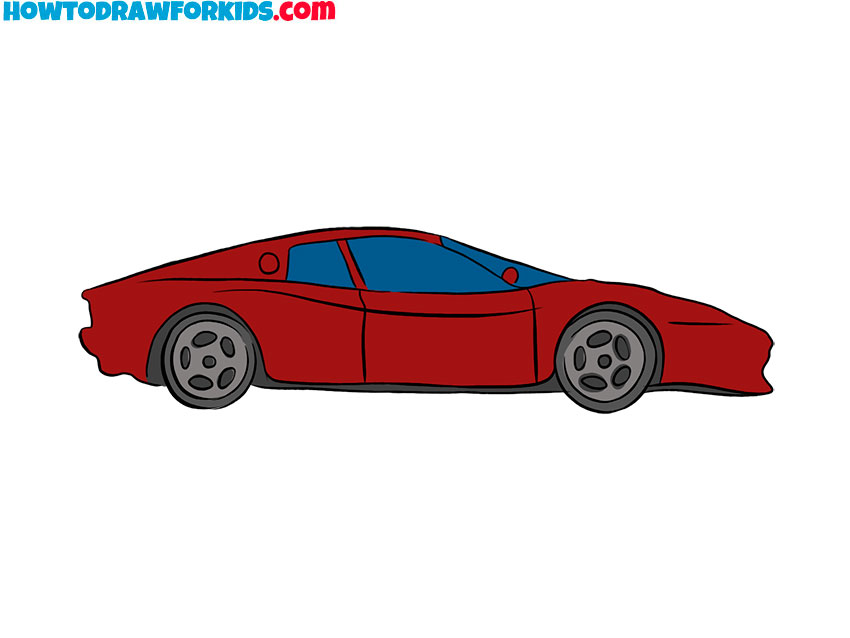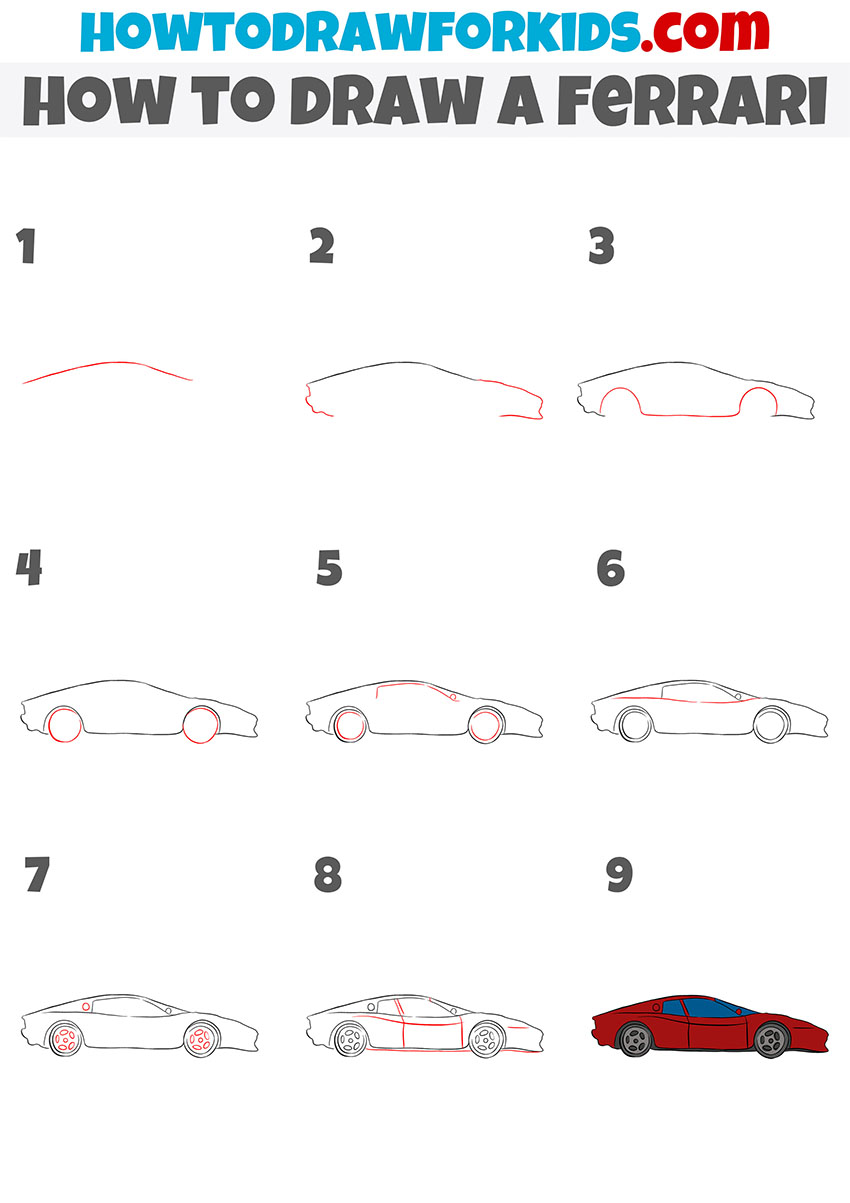 I have prepared a lesson for you on how to draw a Ferrari step by step. Ferraris are sports and racing cars. The Ferrari car is always red because red is its symbol. It is this color that is most often associated with Ferrari, so it is difficult to imagine any model of this car without red.
This tutorial has nine easy steps. You can easily cope with this work, since this lesson was created especially for children and novice artists who have no drawing experience at all.
Prepare all the necessary materials and start drawing a Ferrari.
Materials
Pencil
Paper
Eraser
Coloring supplies
Time needed: 20 minutes
How to Draw a Ferrari
Draw the roof of the car.

This step will be very simple – depict one curved line.

Add the bumper and hood of the car.

Continue the previous line with two more curved lines.

Depict the lower contour of the car.

Draw semicircular grooves for the wheels and connect them together with a straight line.

Add wheels.

Sketch out the Ferrari wheels as circles. Try to draw them straight.

Draw the upper outline of the car door.

Add a line of doors as well as a Ferrari side mirror.

Depict the bottom outline of the side windows.

Sketch out a broken line from the back to the front of the car.

Add details.

Draw a circle for the car and also sketch out the details of the Ferrari wheels.

Add more details.

Depict the outlines of the doors and the bottom of the car.

Color the drawing.

You will need red, blue, and shades of gray.
This lesson has come to an end. Now you know how to draw a Ferrari step by step. Don't forget to follow us on social media. I have again prepared a PDF for your convenience, which contains a short version of this tutorial.