In this tutorial, you will learn how to draw a trumpet. This step-by-step guide is very simple and contains only nine steps.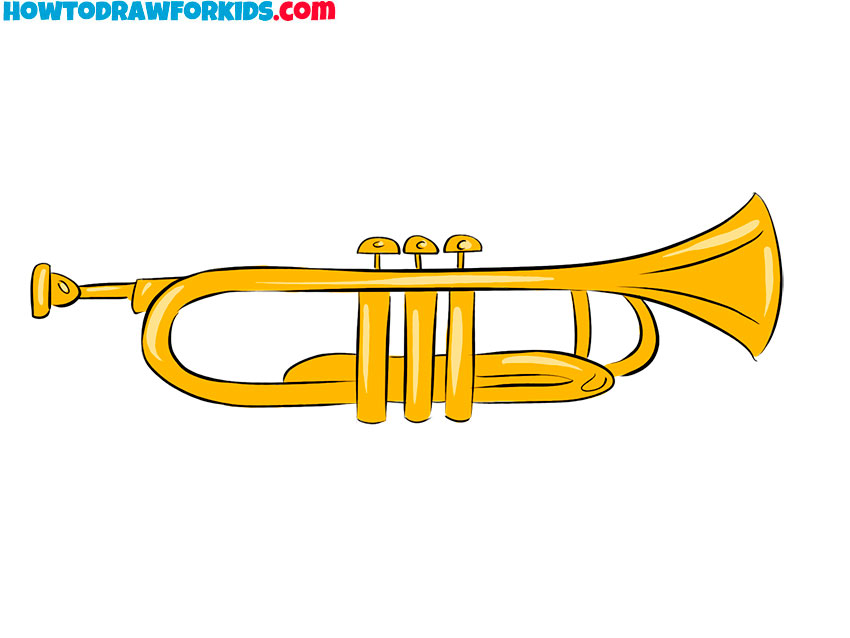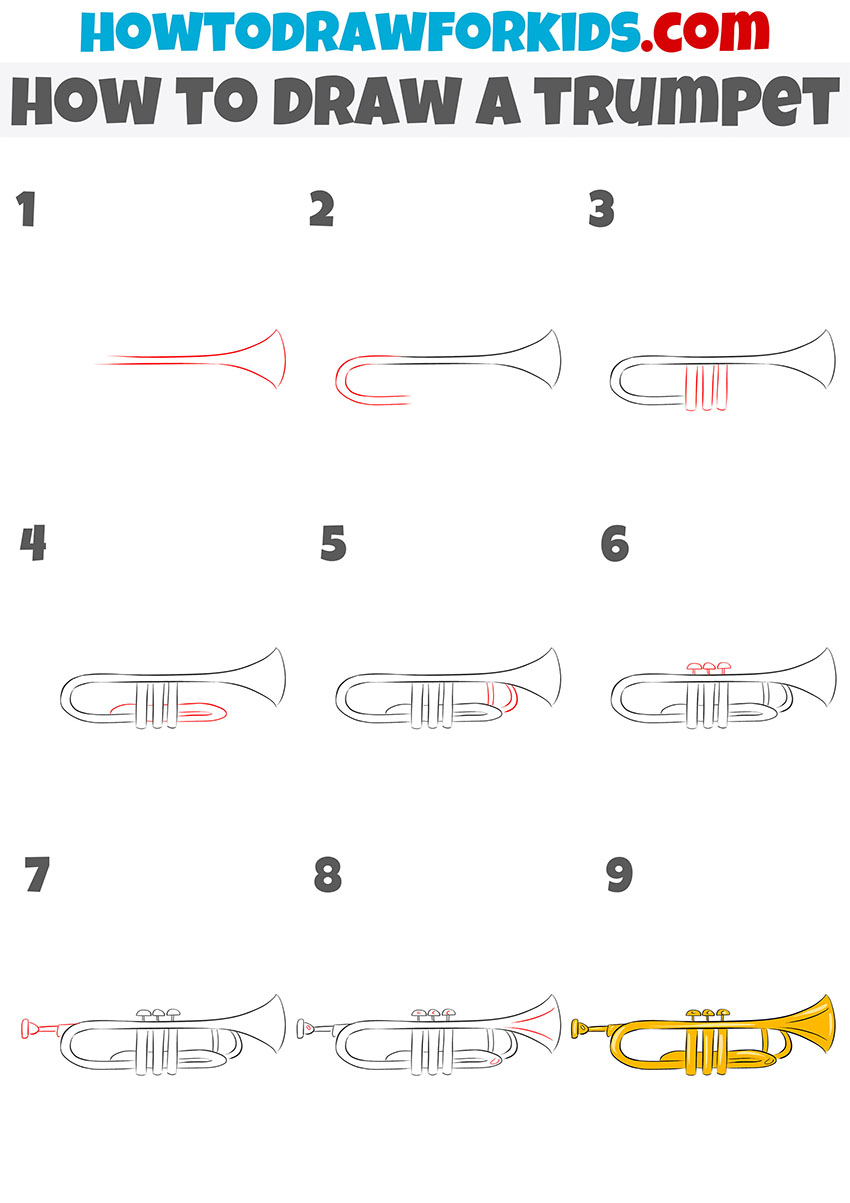 In this tutorial, you will learn how to draw a trumpet. I think that the subject of musical instruments is interesting to you, and you will be happy to follow this lesson.
The trumpet belongs to wind musical instruments and is part of a symphony orchestra. It is a complete classical music instrument. The trumpet is also used in jazz and other musical genres. This is the highest-sounding wind instrument.
You can easily complete this lesson, even if you have no experience. This guide has nine easy steps. Follow all the steps consistently and use my tips, then you will have an excellent result.
Materials
Pencil
Paper
Eraser
Coloring supplies
Time needed: 15 minutes.
How to Draw a Trumpet
Draw the bell.

Depict two smooth lines and connect them together.

Add the rounded section of the trumpet.

Draw a bend on the side of the pipe using two smooth lines.

Depict the valve train.

Sketch out some vertical lines and connect them at the bottom.

Draw the bend in the trumpet.

Use some smooth lines to draw the rotation of the tube.

Depict the sliding knee.

Add rounded lines to form two thin tubes.

Draw the valves.

Sketch out three round valves to the top of the trumpet.

Depict the mouthpiece.

Using a few short lines, draw the tip of the pipe called the mouthpiece.

Add the volume.

Draw two smooth lines on the wide part of the trumpet.

Color the drawing.

Use a bright yellow color. Don't forget to add highlights.
As usual, I have prepared a PDF file for you with a summary of this step-by-step drawing tutorial. Download the file and draw at any convenient time.