I have prepared an exciting new lesson for you on how to draw a car step by step. It consists of nine quite simple steps.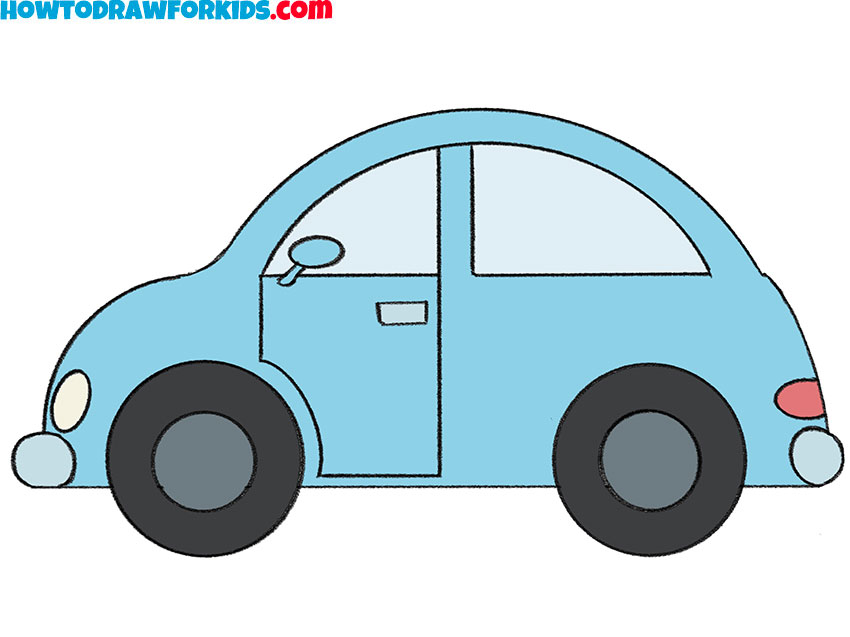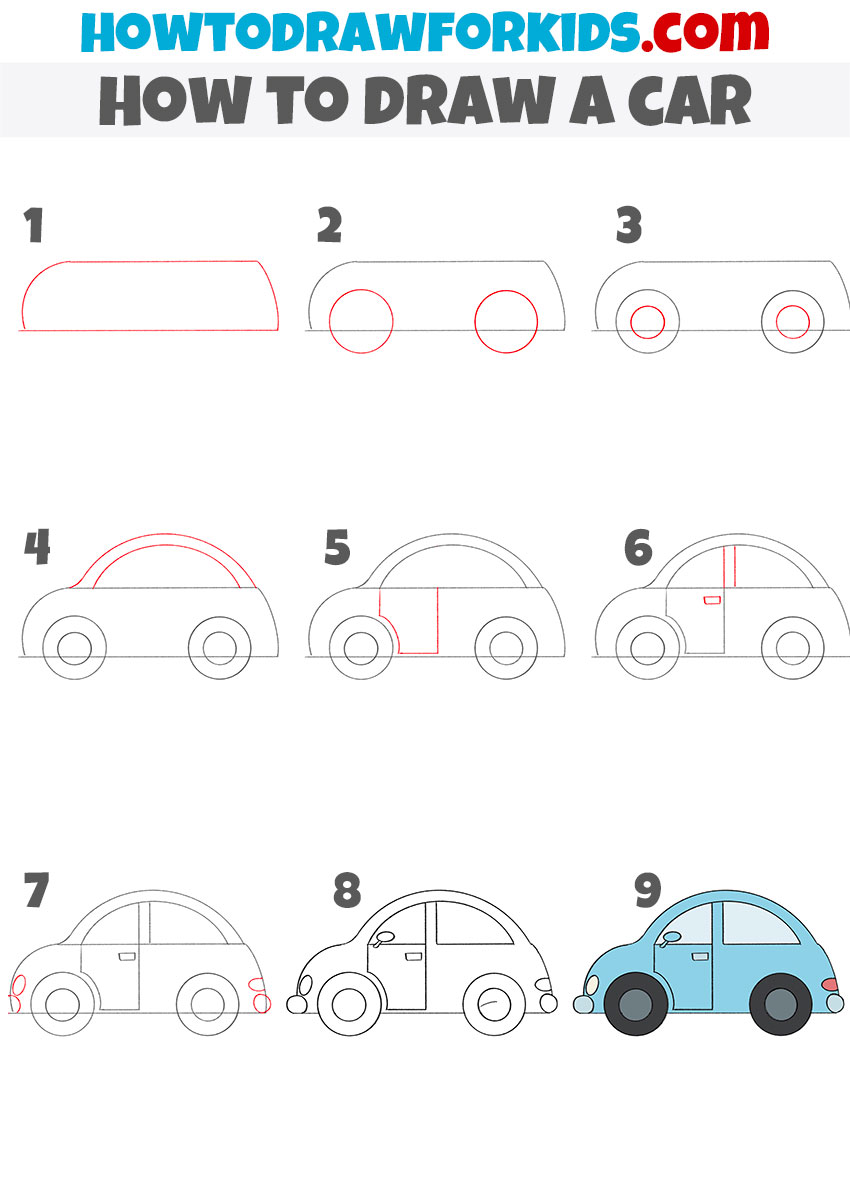 In this drawing lesson, I would like to tell you and show you how to draw a car. Don't worry if you don't have much drawing experience yet. I have prepared this lesson especially for children and beginner artists.
Do you like cars? A car is a wheeled motor vehicle used for transportation. Nowadays, there are a lot of cars in the world. They help us to save time and get where we need to go faster.
So, if you like cars too, prepare the materials you need to draw and start drawing the car step by step.
Materials
Pencil
Paper
Eraser
Coloring supplies
Time needed: 20 minutes
How to Draw a Car
Draw the main part of the car.

You can draw it with two straight lines and two curved lines.

Add the wheels.

Outline two identical circles at the front and back of the car.

Draw the inside of the wheels.

Add two slightly smaller circles inside the previously drawn circles.

Depict the top of the car.

Use the curved lines to depict the two arches above the main body of the car.

Outline the car door.

This is a quite simple step. Draw this detail with straight and curved lines.

Add a few elements.

On the door, draw the handle as a rectangle and the window frames as straight lines.

Draw the headlights.

Depict these details as ovals and curved lines at the front and back of the car.

Erase the auxiliary lines.

Use an eraser to remove all unnecessary lines from the drawn car.

Color the drawing.

To color the car, you need to use red, black, grey, and shades of blue.
I hope you got a great result! If you enjoyed this step-by-step car drawing lesson, you can share it with your friends and draw with them. I would be happy to read your comments on this tutorial. You are also welcome to suggest ideas for new drawing tutorials. Traditionally, I have prepared a pdf file for you which includes a short version of this tutorial and also has some interesting additions. be sure to download it and enjoy drawing anytime!