The lesson on how to draw a carrot is ready. Start this step by step tutorial and enjoy the drawing process!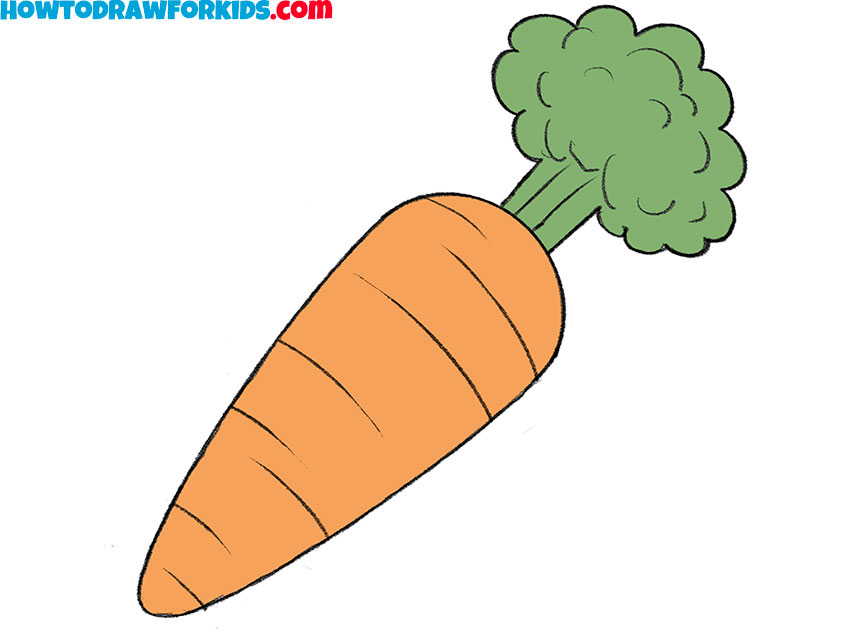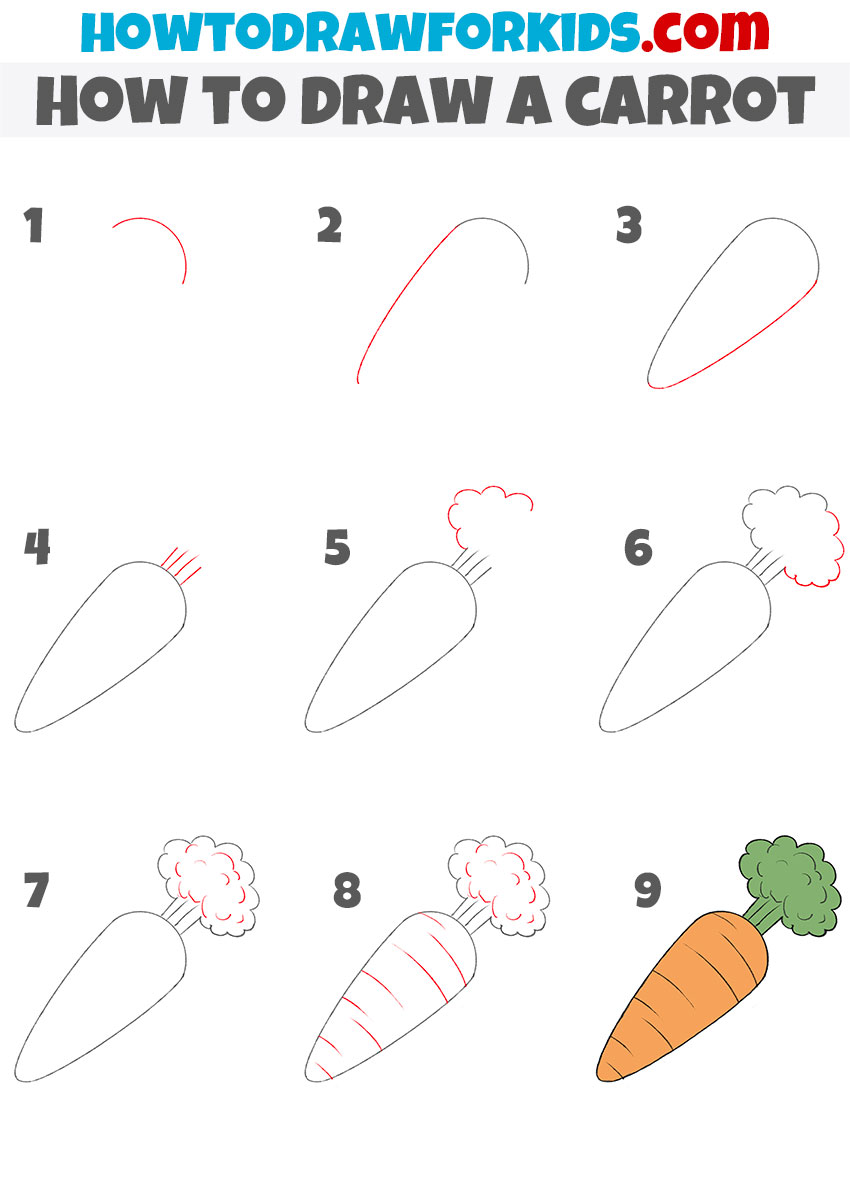 In this drawing tutorial, I want to tell you how to draw a carrot step by step. This lesson is sure to please you! The finished drawing will look very colorful and beautiful.
Do you like carrots? Carrots are root vegetables. Orange may be their best-known color, but they also come in other hues, including purple, yellow, red, and white. Carrots are a great source of important vitamins and minerals.
If you like this vegetable too, I suggest you start drawing it.
Materials
Pencil
Paper
Eraser
Coloring supplies
Time needed: 20 minutes
How to Draw a Carrot
Start drawing the top of the carrot.

Draw an arc. I'm sure this step will not cause you any difficulties.

Add the side of the carrot.

Continue the previously drawn line with the curved line.

Depict the bottom of the carrot.

To do this, draw a curved line that connects the two previously drawn lines.

Draw the bottom of the carrot tops.

Outline four identical straight lines at the top of the carrot.

Add some carrot tops.

Outline a few rounded lines on the left-hand side of the carrot tops.

Complete the outline of the carrot tops.

Add rounded lines on the right-hand side, similar to those you drew in the previous step.

Depict the carrot tops as voluminous.

Inside the drawn carrot tops, add several rounded lines separate from each other.

Add decorative elements.

Inside the carrot, draw straight and curved lines of different sizes.

Color the drawing.

You should color the main part of the carrot in orange and the carrot tops in green.
So you have learned how to draw a carrot step by step. Tell us in the comments if you enjoyed this drawing lesson. It would be great if you could share this interesting and useful tutorial with your friends. Don't forget to follow us on social media. I have prepared for you a short version of this lesson in the form of a PDF file, which you can download and use at any time convenient for you, even without the Internet.