How to Draw Cookie Monster
A step-by-step lesson on how to draw cookie monster is ready for you. Start the lesson and enjoy the drawing process.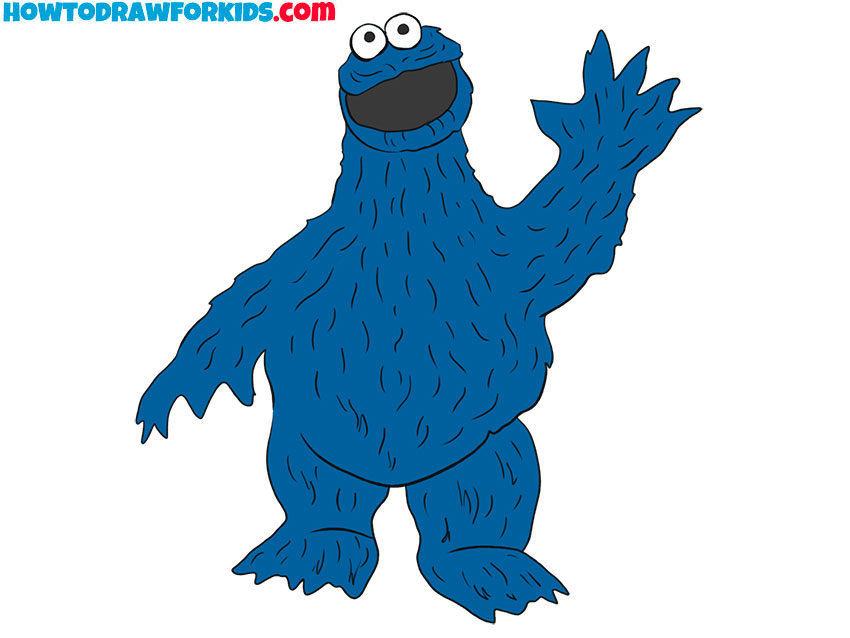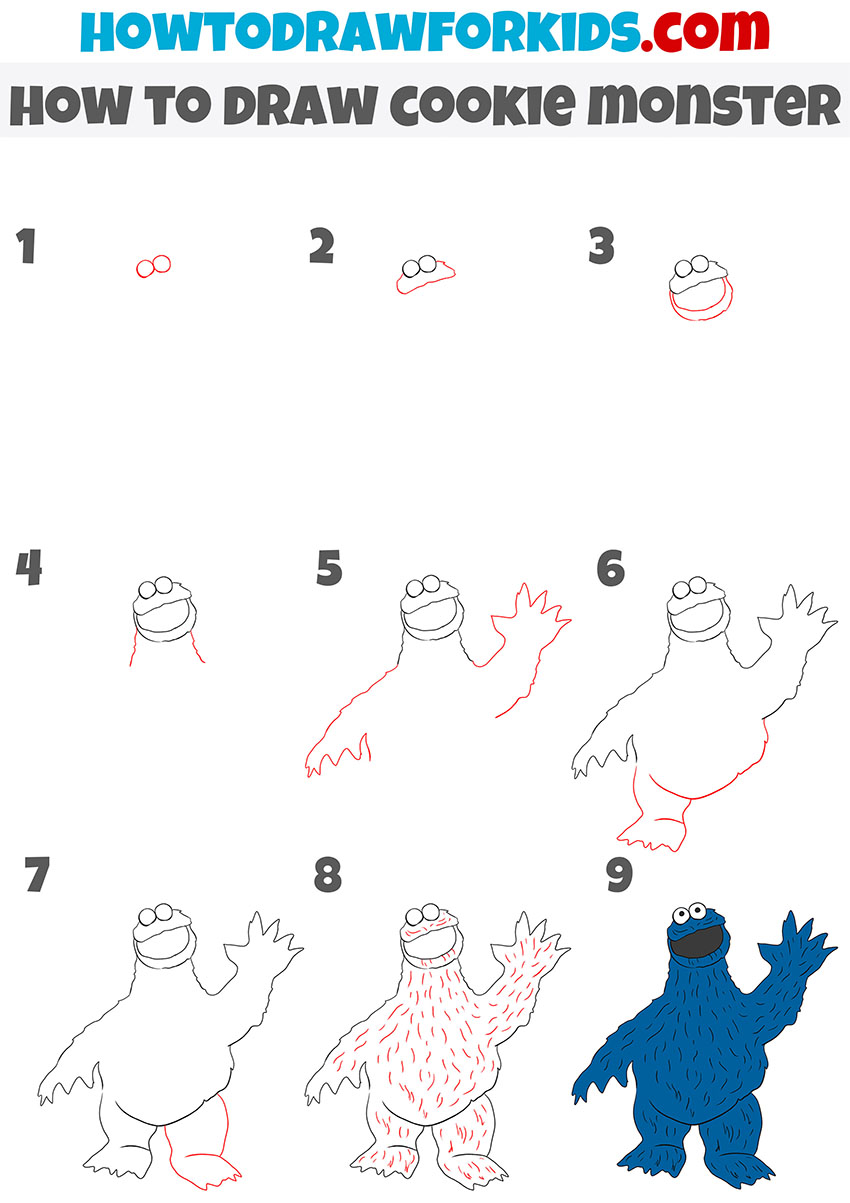 In this tutorial, you will learn how to draw cookie monster. This is a fictional puppet character that we know from the TV show "Sesame Street". After the TV show aired, cookie monster became very popular. Then this image was repeatedly used in other television projects and in advertising. There is even a computer program named after the cookie monster.
Cookie monster has an original appearance. This character has a thick, bright blue coat, the ears are not visible, the eyes are round, the mouth is very large, and the paws are wide. Thanks to this, cookie monster has a very funny look and is sympathetic. We know that cookie monster has an excellent appetite. Cookie monster's favorite delicacy is chocolate cookies, which he is ready to eat in unlimited quantities.
I think you will enjoy drawing this funny character. The manual is designed in such a way that any aspiring artist can easily cope with this task. Follow each step carefully and use my tips.
Materials
Pencil
Paper
Eraser
Coloring supplies
Time needed: 15 minutes
How to Draw Cookie Monster
Draw the eyes.

To do this, draw two circles that are side by side.

Depict part of the face.

Add the upper part of the muzzle with a smooth line.

Sketch out the mouth.

Draw two smooth lines to create a large mouth.

Draw the neck.

Depict two lines down from the head to create the wide neck.

Sketch the paws.

Use jagged lines to create two large fluffy paws.

Draw the belly and one leg.

Using a jagged line, depict the outline of the belly and the wide leg.

Depict the second leg.

Repeat the previous step and draw a leg on the other side. The toes are uneven.

Draw the wool.

Depict the fur with numerous short strokes.

Color the drawing.

Use a bright blue for the coat and dark gray for the mouth.
I have prepared a PDF file with useful tools especially for you. You can use this when you want to be creative again, even when there is no internet access.