I am glad to offer you instructions on how to draw a shop. I am sure that this guide will be interesting for the beginning artist.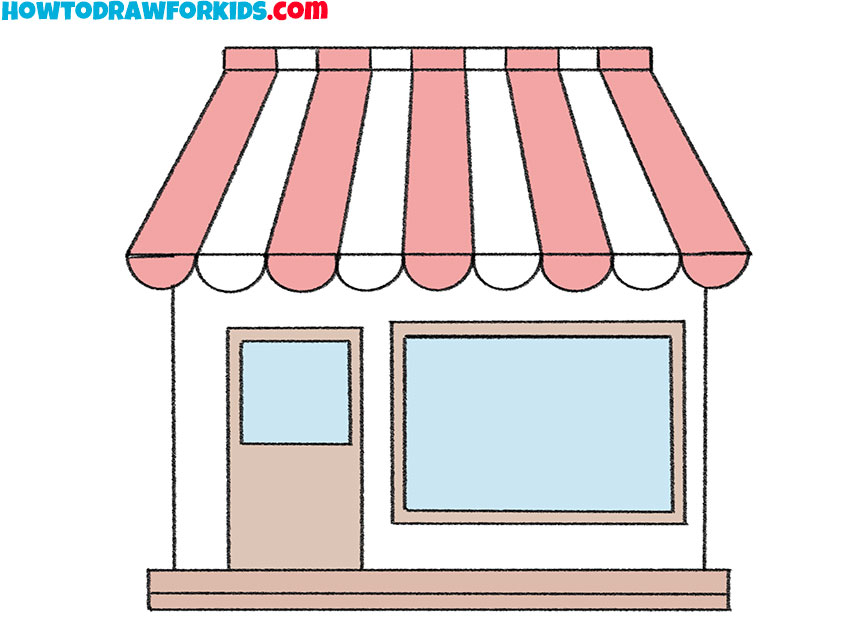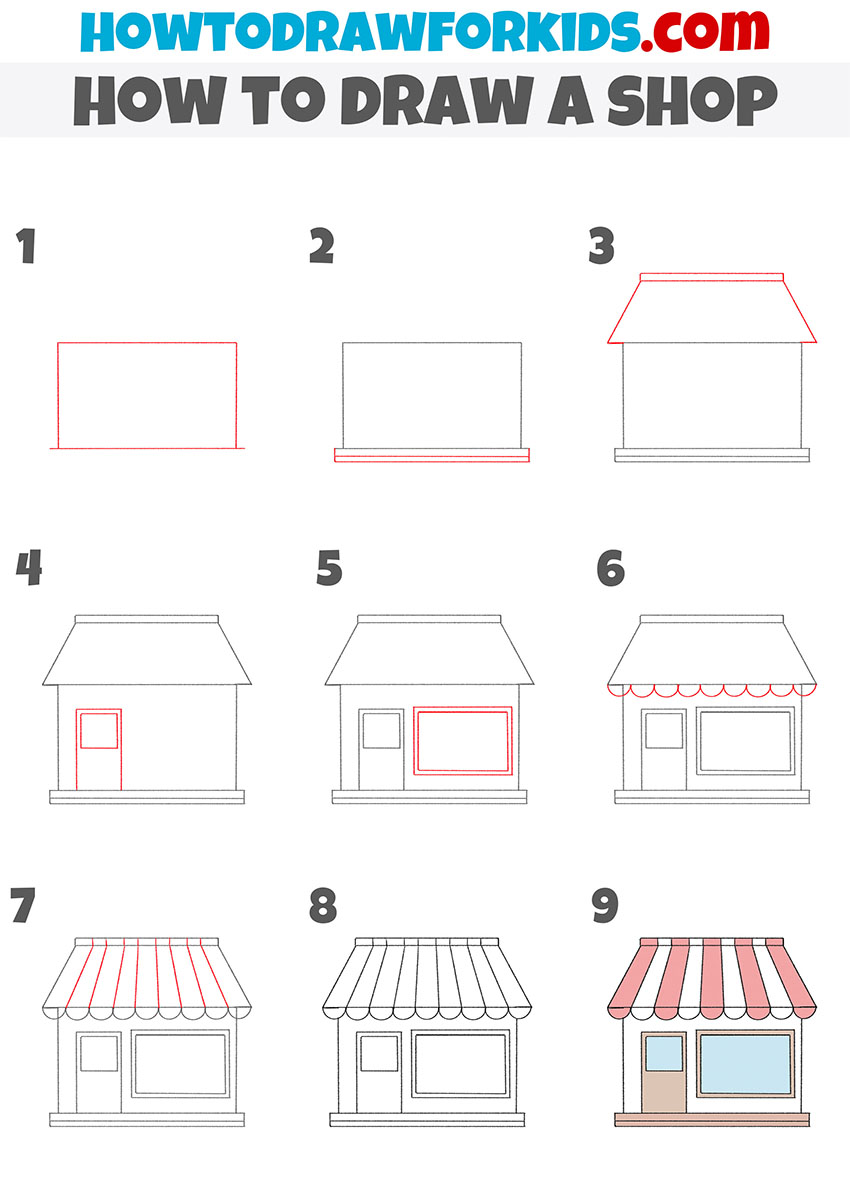 If you want to learn how to draw various buildings, then this lesson will be useful for you, because now I will show you how to draw a shop step by step. A very simple way of drawing will be presented here, which even a beginner will master.
In the picture you see a one-story shop with a bright beautiful roof and a wide window, which is also a showcase. This will require your ability to draw straight lines and draw simple geometric shapes.
If you complete this lesson, you will acquire useful skills that will be useful to you for drawing more complex objects. Check if you have all the art supplies at hand and start following all the steps in this instruction sequentially.
Materials
Pencil
Paper
Eraser
Coloring supplies
Time needed: 30 minutes
How to Draw a Shop
Draw the main outline.

Determine the size of your drawing and use straight lines to draw a rectangle.

Add the base of the store.

At the bottom of the rectangle, add two thin stripes using straight lines.

Depict the roof.

Draw a trapezoid-shaped roof with straight lines and add the visor in the form of a narrow strip.

Sketch out the door.

Draw the door in the shape of a rectangle and add the square window on the door.

Draw the window.

Depict a large rectangle and immediately add an inner outline.

Add the bottom of the roof.

At the bottom of the roof, add identical semicircular lines in succession.

Detail the roof.

Draw even, straight lines between the visor and the bottom of the roof.

Correct inaccuracies.

Look carefully at your drawing and if you notice inaccuracies, then immediately correct them.

Color the drawing.

For coloring, you will need light brown, pink and blue.
Now you have mastered the next drawing lesson and acquired useful skills. Share this lesson with your friends and try the lesson together. Save the short version of this lesson as a PDF file so that the lesson is available to you at any time.