In this lesson I will show you how to draw an old man. This lesson will not leave you indifferent, and you will have a good time.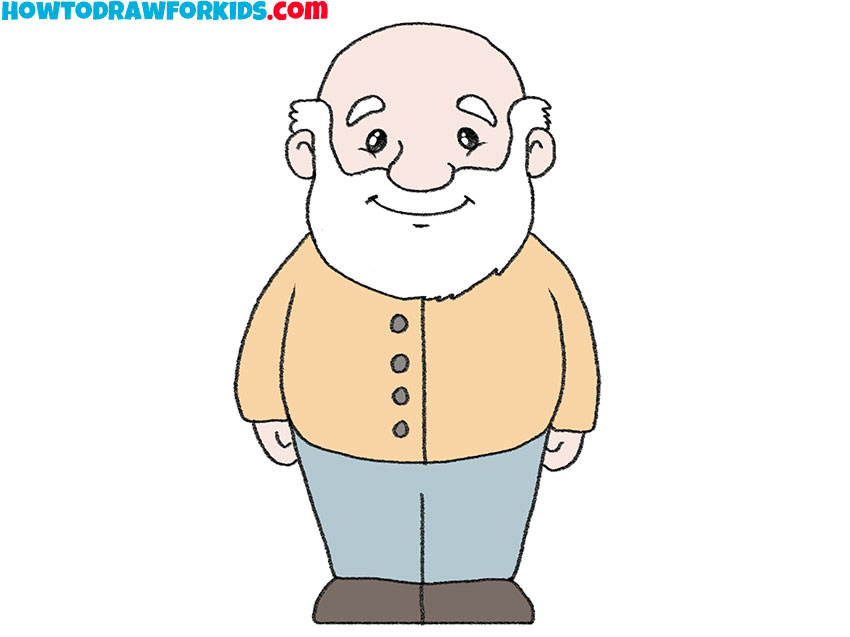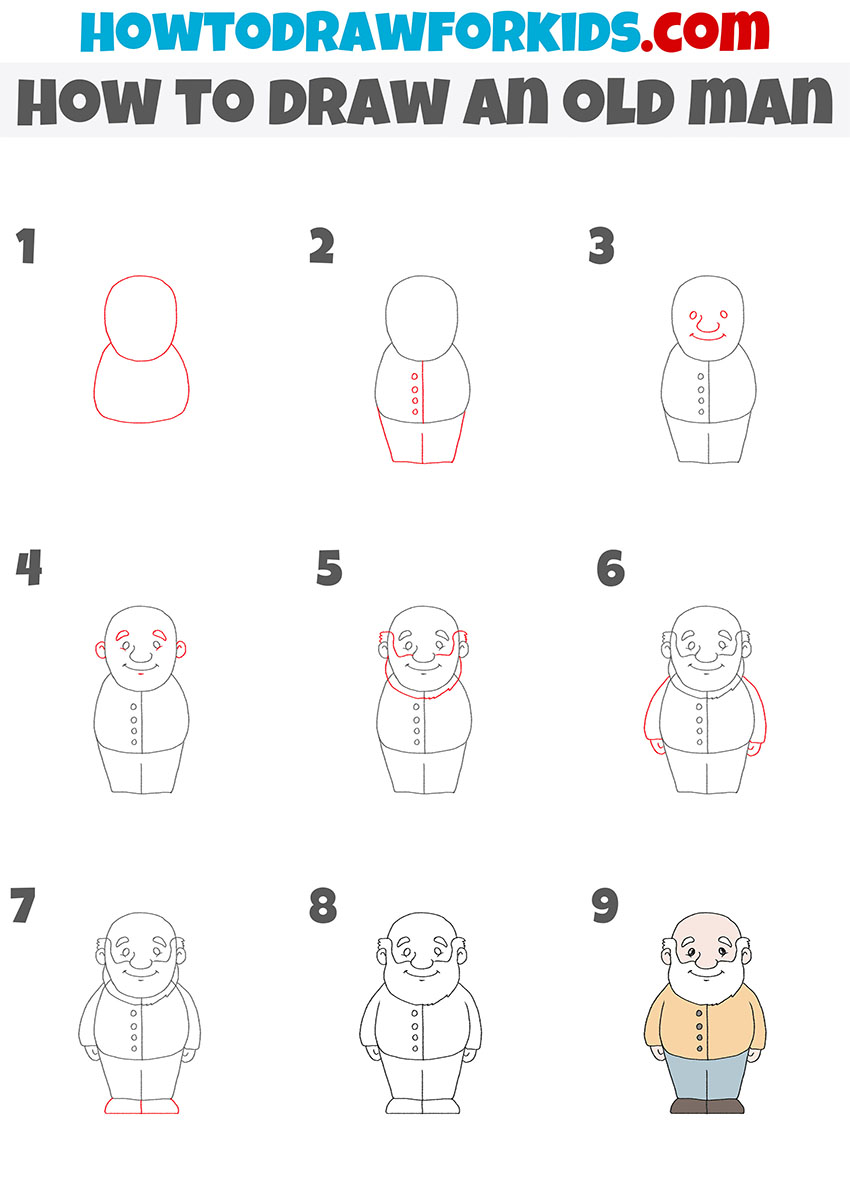 If you want to learn how to draw the figures of various people, then be sure to follow the lesson in which I will show you how to draw an elderly person. Each step in this tutorial is one simple action that you can easily follow even with little experience in drawing.
In the picture you see a man in a standing position. The man has a big beard and no hair on his head. For coloring clothes, you can use the same colors that are suggested in the instructions or any other color of your choice.
So grab your art supplies and get started with this tutorial.
Materials
Pencil
Paper
Eraser
Coloring supplies
Time needed: 30 minutes
How to Draw an Old Man
Ending Text