How to Draw a Christmas Present
In this tutorial, you will learn how to draw a Christmas present in just nine easy steps. Start the lesson and enjoy the drawing process!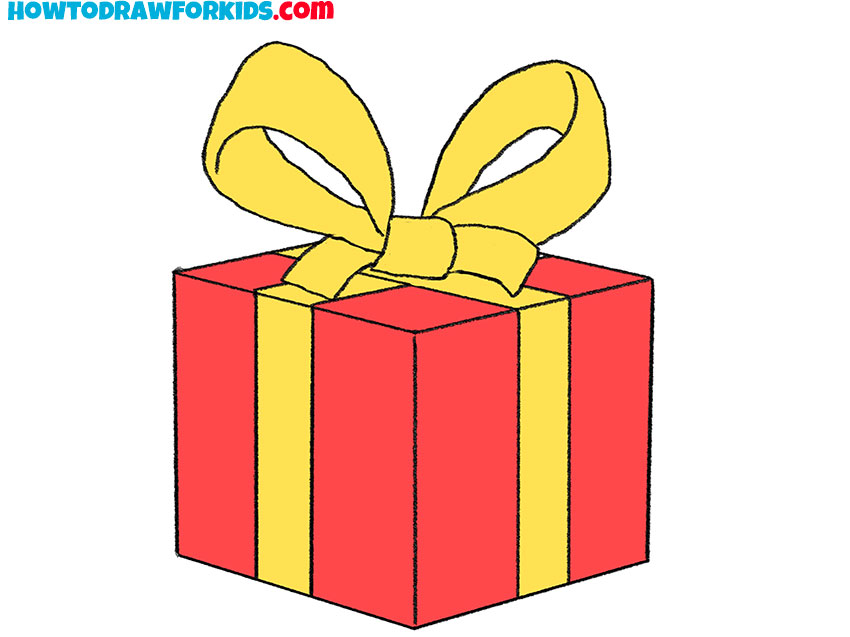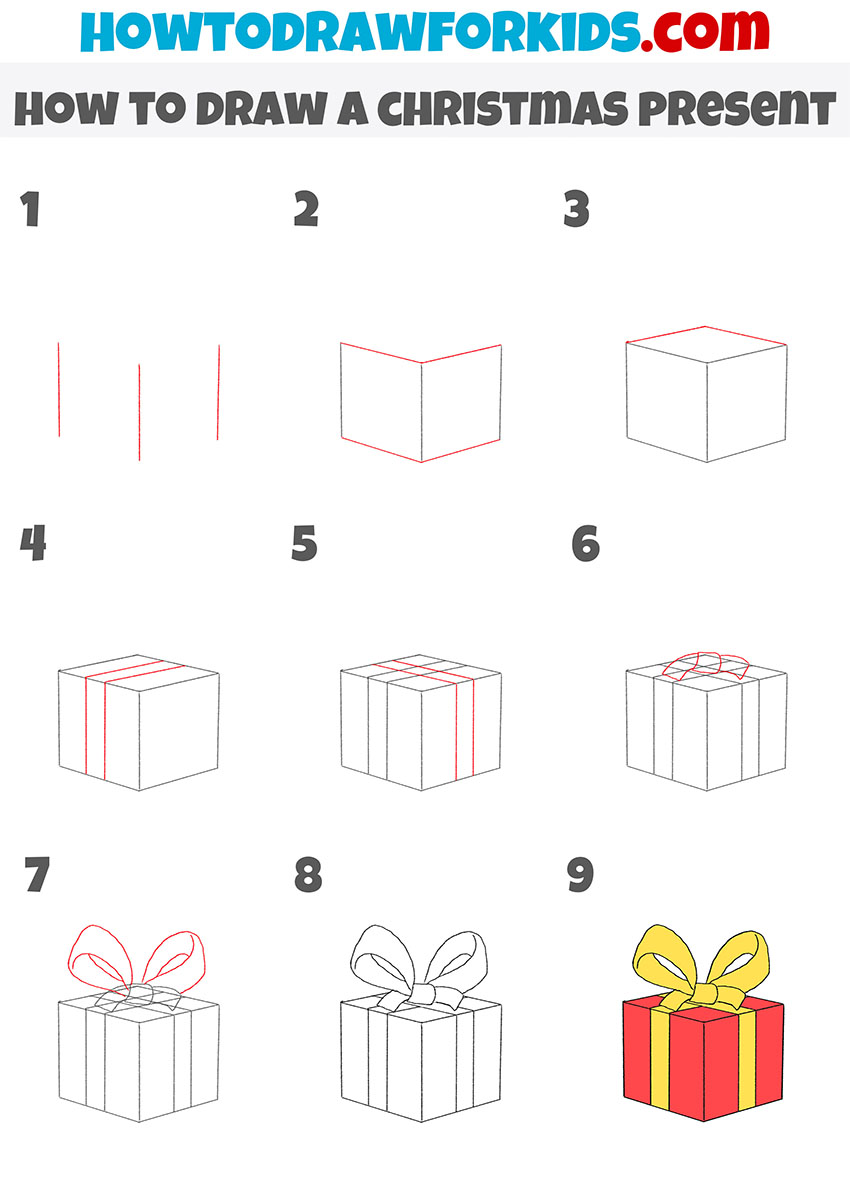 In this lesson, I want to show you how to draw a Christmas present. This lesson will be useful for you, and you will once again train your artistic skills.
I think that you are very fond of giving and receiving gifts and now I will show you how to draw a Christmas present. I think you will enjoy this simple and interesting task.
The picture shows a square box, which is tied with a ribbon and has a beautiful bow at the top. You can put any gift in such a box and present it to your friends and family for Christmas.
This tutorial uses simple lines and a minimum of elements. As a result, you will get a useful skill that you can use in the future when you want to draw other objects in the form of a cube.
Materials
Pencil
Paper
Eraser
Coloring supplies
Time needed: 20 minutes
How to Draw a Christmas Present
Draw the sides.

Depict three vertical lines in the same position as in the example.

Add the bottom and top sides.

Draw even connecting lines at the top and bottom.

Depict the rest of the sides.

At the top, add two straight lines that are angled.

Sketch out the ribbon on one side.

Draw two straight lines on the side and top of the box.

Depict the ribbon on the other side.

Repeat the previous step and draw even, straight lines that are symmetrical.

Add the bottom of the bow.

Use a few small, smooth lines to depict the knot and the two ends of the ribbon.

Sketch out the top of the bow.

With the help of smooth, curved lines, draw two ribbon loops.

Correct inaccuracies.

With an eraser, remove all unnecessary lines in your drawing.

Color the Christmas present.

Color the box red and color the ribbon yellow.
For your convenience, I have prepared a PDF file with a short version of the lesson in advance. Download the file so you can return to this lesson at any time.