I am sure that you will like the lesson on how to draw Dora and you will have a good time. If you like this character, then start this guide.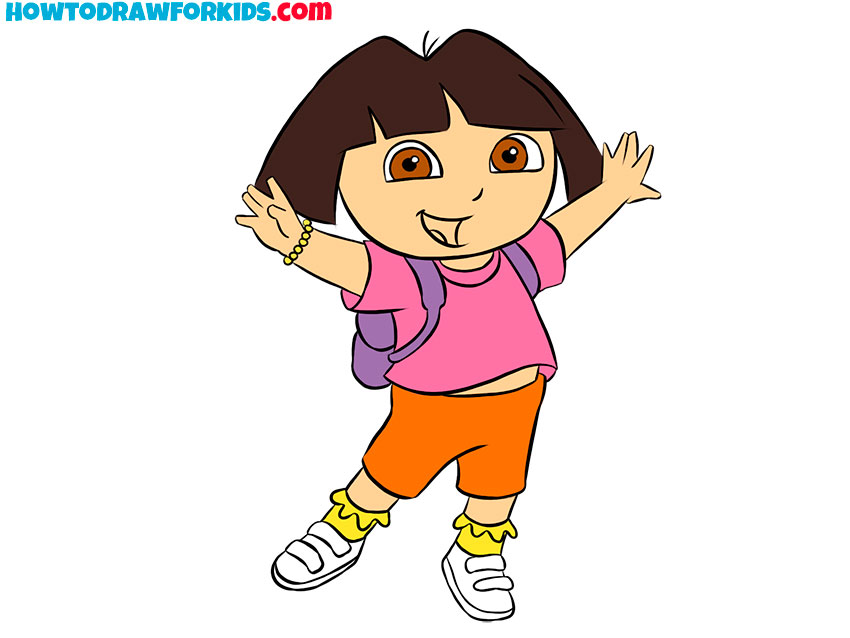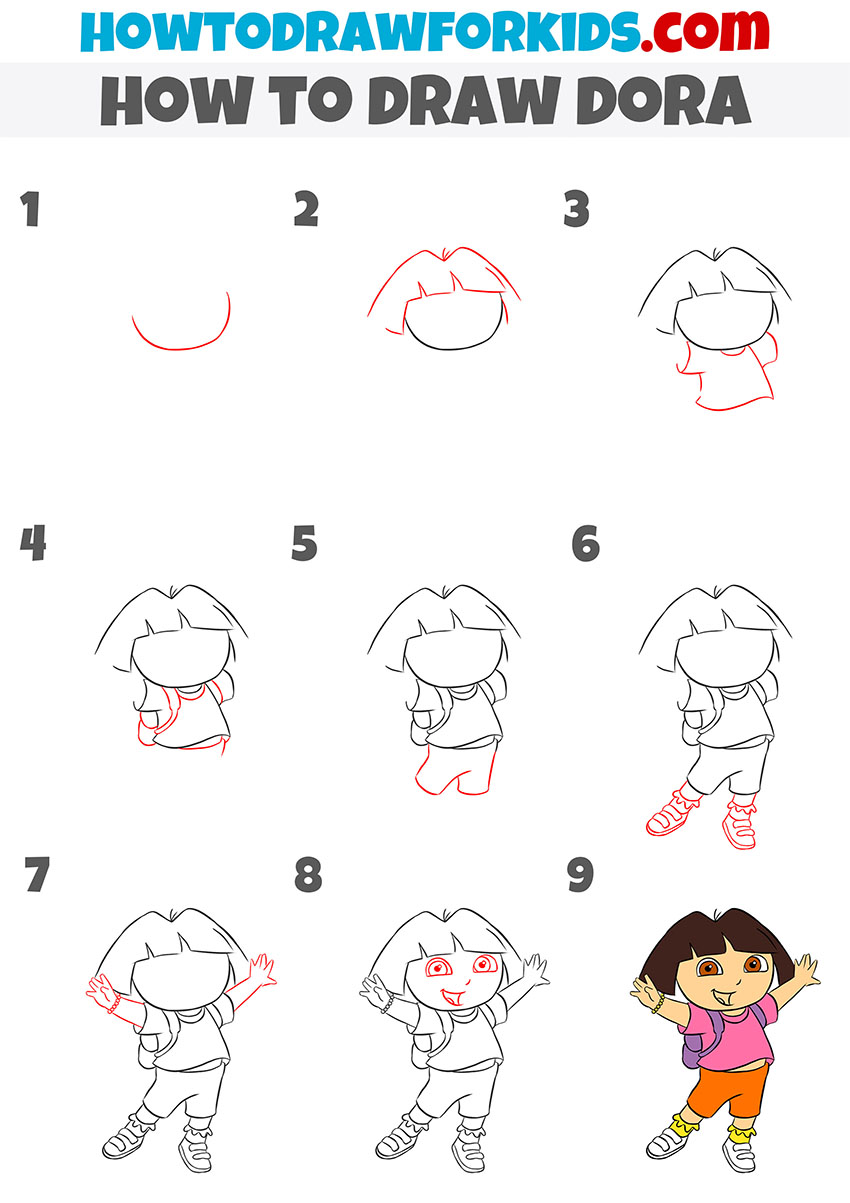 In this tutorial you will learn how to draw Dora. This lesson is very simple and interesting. You will easily draw this character with a step by step guide.
Dora is a young girl, the heroine of the popular film "Dora and the Lost City", where Dora took part in an exciting expedition. Dora is also the main character of other interesting films and cartoons.
Currently, there are computer games, board games, puzzles, coloring books and toys where the image of Dora is used. Therefore, this character is very recognizable.
Materials
Pencil
Paper
Eraser
Coloring supplies
Time needed: 30 minutes.
How to Draw Dora
Draw an oval for the face.

Sketch out a smooth rounded line.

Depict the hair.

Add a small parting, draw short strands on the sides.

Sketch out the T-shirt.

Draw the small collar, short sleeves and draw a curved line along the bottom edge of the T-shirt.

Draw the outline of the backpack.

On the shoulders, draw the straps from the backpack, add the top edge of the shorts.

Depict the shorts.

Draw some smooth lines to depict short shorts.

Add the bottom of the legs.

Draw the legs and add beautiful shoes at the bottom.

Sketch out the hands.

Hands are directed in opposite directions. Draw the bracelet on one hand.

Color the Dora.

You will need beige, brown, lilac, orange and purple.
If something did not work the first time, then do not despair, but try again. Train your artistic skills. Now you can download a PDF file with a short version of the lesson. This will help you return to the lesson at your convenience.