I invite all beginner artists to a new lesson in which I will show you how to draw a dirt bike step by step.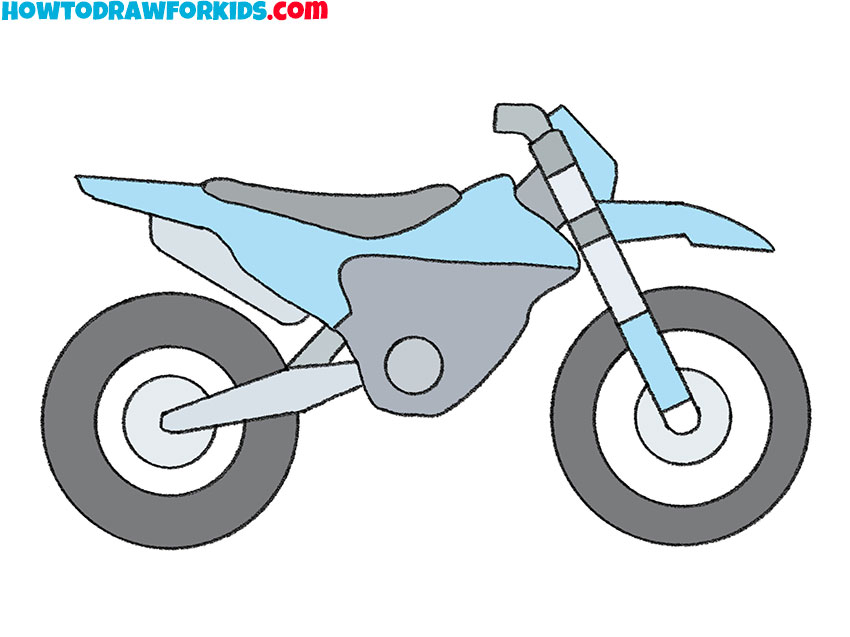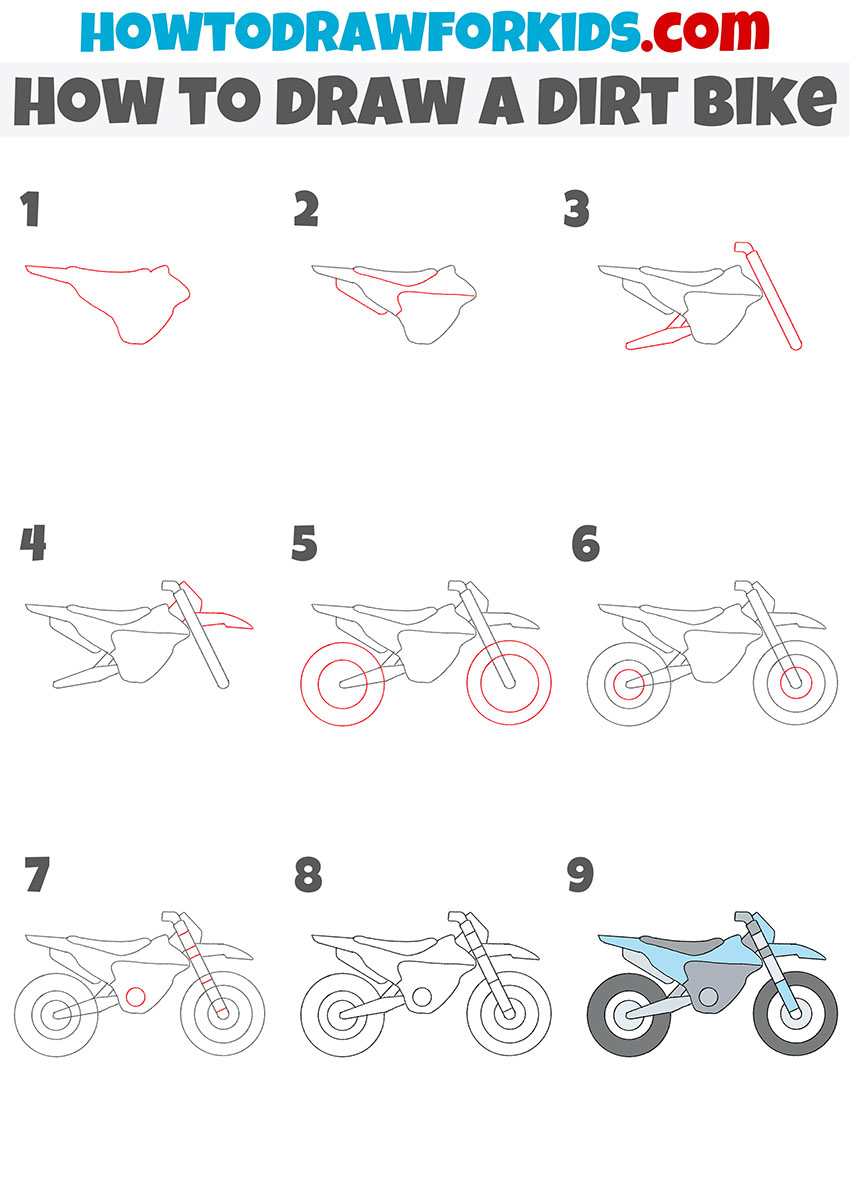 Now you will once again train your artistic abilities and have a good time. Especially for beginners, I have prepared a fascinating lesson in which I will show you how to draw a dirt bike step by step.
The dirt bike has a stylish design, and you will surely like this model very much. Such a vehicle is well suited for driving through forests and sands. Usually such motorcycles have a strong frame and a strong suspension.
This dirt bike is suitable for both professional sports and personal purposes. Extreme lovers will appreciate such a dirt bike. This is the ultimate racing bike with a lot of advantages.
Materials
Pencil
Paper
Eraser
Coloring supplies
Time needed: 30 minutes
How to Draw a Dirt Bike
Draw the main body of the dirt bike.

Smooth lines and draw a figure of the same shape as in the example.

Add the individual parts of the dirt bike.

Outline the saddle, draw the bottom part and add an elongated element on the side.

Depict the steering wheel and frame.

Draw the steering wheel with straight parallel lines and add elements at the bottom.

Add some more elements.

Draw two elements at the front of the dirt bike.

Sketch out the wheels.

Depict several circles of different diameters.

Add the inside of the wheels.

Draw small circles in the center of the wheels.

Add the rest of the elements.

Draw a small circle for the gas tank and draw a few cross lines on the steering tube.

Correct inaccuracies.

At this stage, remove all unnecessary lines.

Color the dirt bike.

For coloring, use different shades of blue and gray.
Finally, I suggest you download a short version of the lesson in PDF format. In this file, you will find a brief instruction and additional training materials necessary for the effective implementation of the lesson.