This drawing lesson is about how to draw a city. It consists of nine simple steps and will be very useful to you.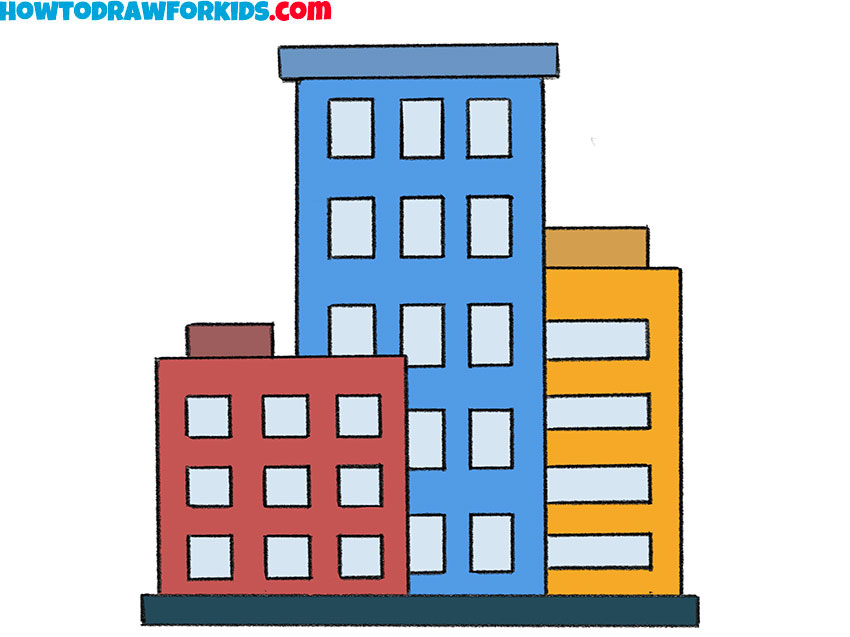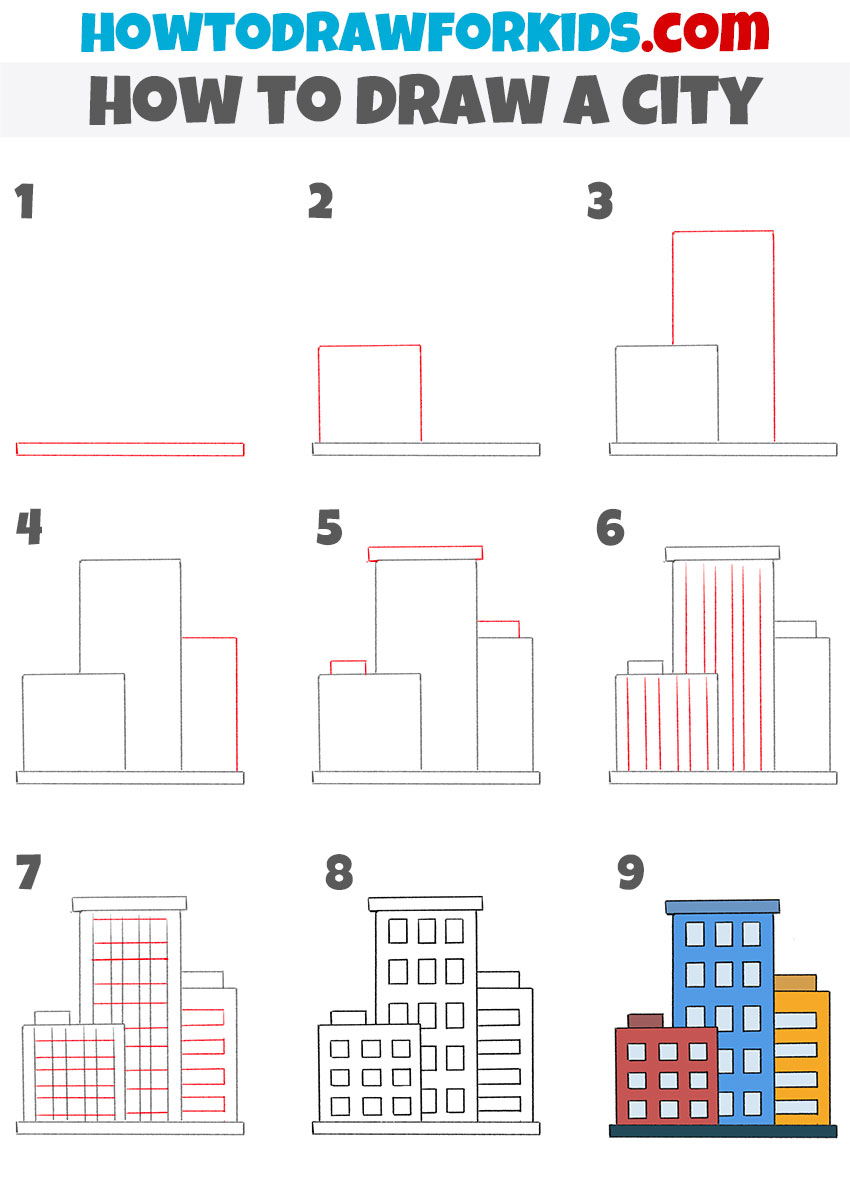 So, in this tutorial I would like to tell you how to draw a city step by step. By following this instruction, you can practise drawing straight lines. The skills you have learnt in this drawing lesson will certainly be useful for other drawings you do.
A city is a large human settlement. I think many of you live in cities. In this tutorial you will draw a city in the form of several houses.
You should prepare your drawing materials, after which you can start a step-by-step drawing of the city.
Materials
Pencil
Paper
Eraser
Coloring supplies
Time needed: 20 minutes
How to Draw a City
Depict the ground line.

You can depict this part as a rectangle with long bases.

Draw the outline of the building.

Depict it on the left side as a rectangle without a bottom base.

Add another building outline.

This building is taller than the one you drew earlier and is placed behind it.

Draw the outline of the third building.

Use straight lines. This building is half-covered by the previously drawn building.

Add details on the roofs of buildings.

Draw rectangles of different sizes on the roofs of the buildings you have drawn.

Draw the auxiliary lines.

Depict many vertical lines on the building in the middle and on the building on the left.

Add the other lines.

Draw horizontal lines on the two buildings and lines on the building on the right.

Erase the auxiliary lines.

Use an eraser to remove unnecessary lines from the drawing.

Colour in the drawing.

To colour the city, you should use red, brown, shades of blue and orange.
I hope you got a great drawing! I would be interested to read your comments with feedback on this lesson. Don't forget to subscribe to us on social media. Traditionally, I have prepared a PDF file for you, which you can use whenever you feel like drawing.