In this drawing lesson, I will tell you how to draw a perfect circle step by step. I am sure that this tutorial will be very useful for you.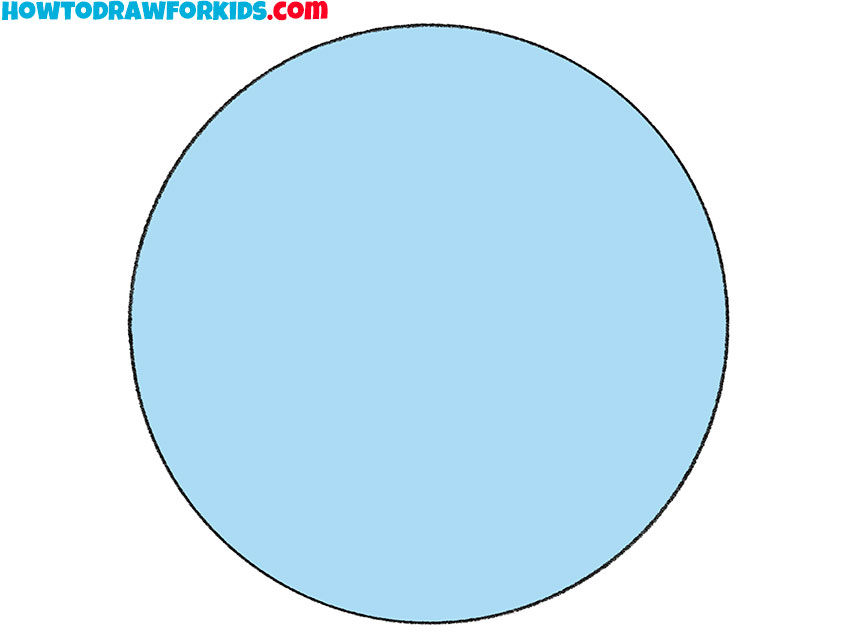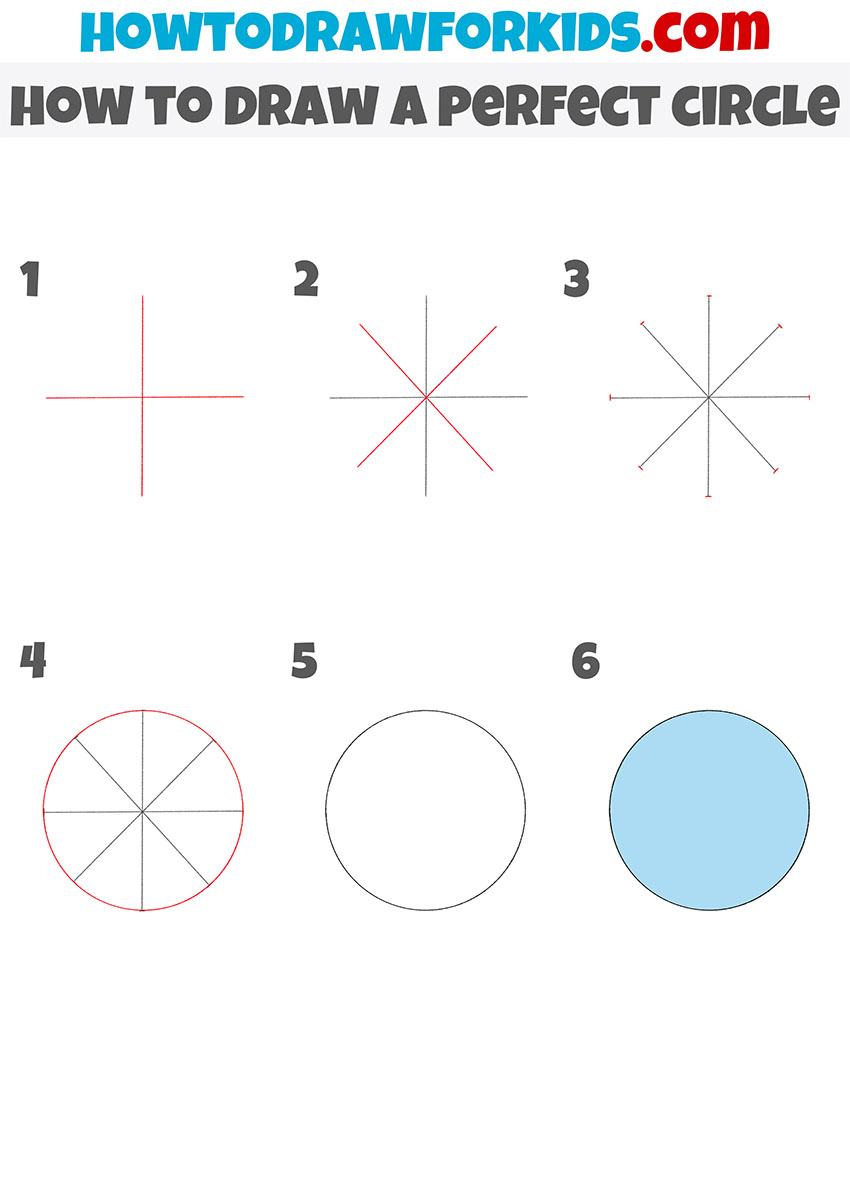 I have prepared for you an unusual drawing lesson in which you can learn how to draw a perfect circle step by step. Be sure to follow this drawing lesson as it will greatly improve your artistic skills.
Once you learn how to draw a perfect circle with this tutorial, you will be able to use this skill in many of your beautiful drawings in the future.
It is known that a circle is a line in which each point is located at the same distance from the center of this circle. Therefore, to complete this lesson, you will first draw lines of symmetry that will intersect at the center point of the circle.
After you draw all the necessary lines, you will need to connect the points at the ends of these lines in order for you to get a perfect circle. You can use a ruler for some steps to make your drawing perfect.
Materials
Pencil
Paper
Eraser
Coloring supplies
Time needed: 20 minutes.
How to Draw a Perfect Circle
Draw two lines of symmetry.

Depict two straight perpendicular lines as shown in the figure.

Add two more symmetry lines.

You need to depict two of the same lines as previously drawn, but located diagonally.

Add circle points.

At the ends of the drawn lines, add short lines that will form the basis of the outline of the circle.

Sketch out the circle.

Now you need to connect the drawn short lines at the ends of the lines of symmetry.

Correct inaccuracies.

Use the eraser to remove any unnecessary guidelines.

Color the perfect circle.

To color this circle, I recommend you use blue.
For your convenience, I have prepared a PDF file that contains useful materials from this lesson, as well as additional materials for your workout. Save this file to return to this drawing lesson at any time convenient for you, even if you are not connected to the Internet.