In this drawing lesson, you will learn how to draw a lynx step by step. This is a great drawing lesson that all of you will enjoy.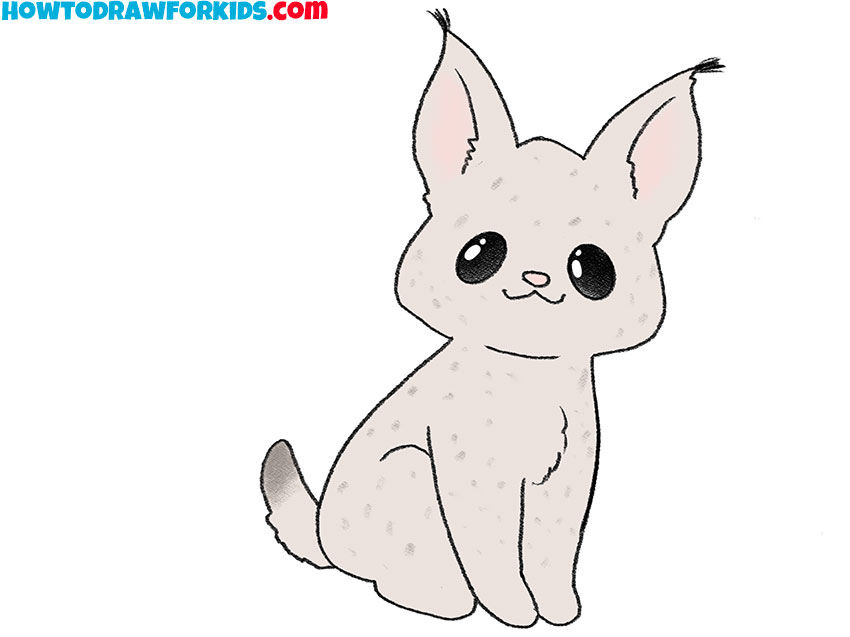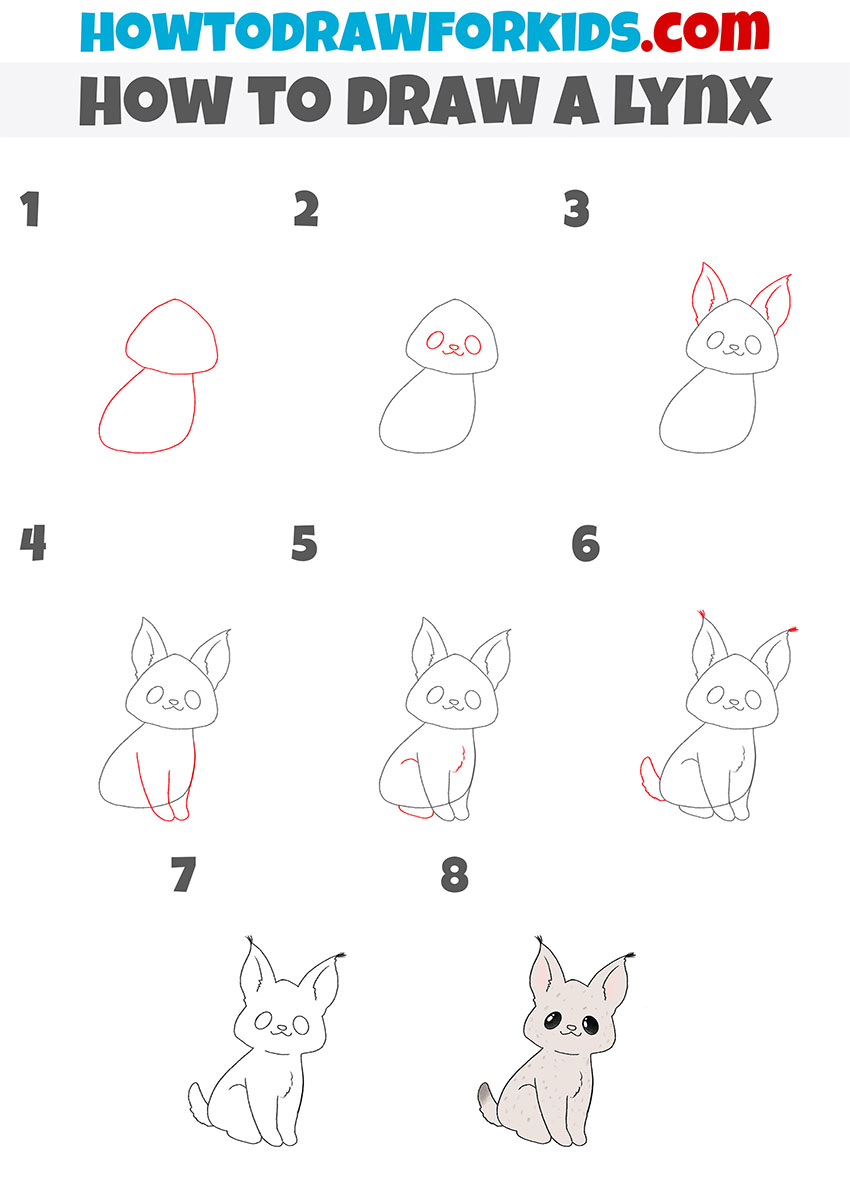 So, I am glad to bring to your attention this fascinating and useful drawing lesson, with which you can learn how to draw a lynx step by step. This is another drawing lesson that is dedicated to depicting animals. I recommend that you complete this drawing lesson, as the ability to draw various animals is very important for any artist.
Lynx is a predatory forest cat. She has a strong and flexible body. This animal is not very large, and it also weighs relatively little—up to 30 kg. The lynx has a short tail with a black tip, and beautiful tassels adorn its ears. It is thanks to them that the beast hears any sounds well. The lynx has sharp teeth and no less dangerous claws on powerful paws.
The lynx that you will learn to draw with this tutorial will be perfect for depicting in any landscape you have drawn, and you can also draw this animal as the main subject of your drawing. Doing this drawing lesson will help you greatly improve your skills as an artist, as well as learn how to draw more varied paintings.
Materials
Pencil
Paper
Eraser
Coloring supplies
Time needed: 30 minutes
How to Draw a Lynx
Draw the outlines of the head and body of the lynx.

Depict the head like a triangle with rounded sides and corners, add a curved line at the bottom.

Add the facial features of the lynx.

Inside the drawn outline of the head, draw two identical ovals and several curved lines.

Sketch out the ears of the lynx.

The lynx ears look quite large and pointed. Use arcs, curved lines and zigzags.

Depict the forelimbs of the lynx.

At the bottom of the previously drawn torso, depict the two legs of the lynx using curved lines.

Draw the chest and back paw of the animal.

In front, draw a few rounded lines, in the back of the body, add an arc and a curved line.

Add the tassels on the ears and the tail of the lynx.

On top of the previously drawn ears, add brushes using curved lines. Add the raised tail.

Correct inaccuracies.

Now you will use the eraser to remove all unnecessary.

Color the drawing.

To color the lynx, use pink, black, and shades of gray. Don't forget to add highlights to the eyes.
You can also offer your ideas for future drawing lessons. Download the PDF file, which contains a short version of this lesson, as well as additional useful materials for you.