I suggest you complete a new, interesting lesson in which I will tell you how to draw a landscape step-by-step.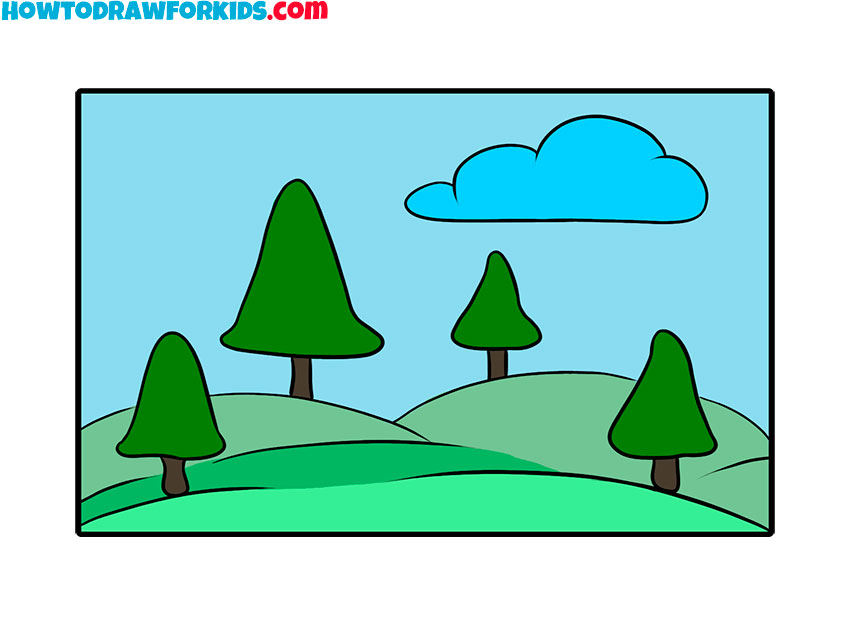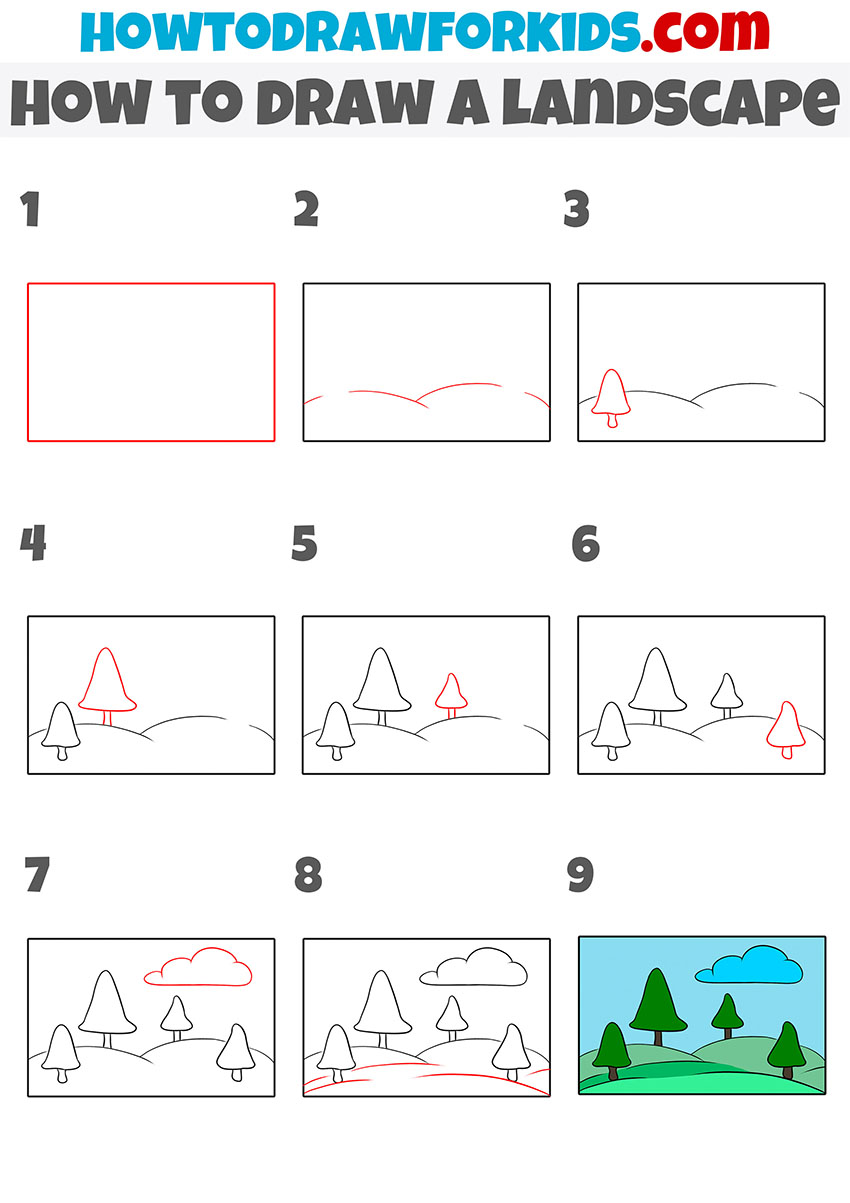 I am glad to offer you a new, very useful lesson in which you will learn how to draw a landscape step by step. The ability to draw a landscape will definitely come in handy for creating many of your beautiful paintings in the future.
I'm sure you won't have any trouble following this tutorial, as all the steps are quite simple and are designed specifically for beginners and kids.
Landscape is an image, the subject of which is nature. I am sure that you have seen many beautiful landscapes painted by great artists. With this lesson, you will also learn how to draw a beautiful landscape.
Most often, landscapes depict trees, forests, mountains, roads, ponds, hills and fields. You can draw many of these objects with the help of our other drawing lessons.
In this drawing lesson, you will draw a landscape with hills and trees growing on them. Get started with this lesson to improve your artistic skills and learn how to draw a new kind of landscape.
Materials
Pencil
Paper
Eraser
Coloring supplies
Time needed: 30 minutes
How to Draw a Landscape Step by Step
Draw the frame.

To make your drawing look neater, first draw the frame in the form of a rectangle.

Start drawing the hills.

Inside the previously drawn frame, add some dashed, rounded lines.

Sketch out the tree.

On one of the previously drawn hills, depict the tree using curved lines.

Add another tree.

Slightly to the right of the previously drawn tree, draw the slightly larger, similar tree.

Depict the third tree.

You should draw this tree in the background, so it will look small.

Add the fourth tree.

Draw the tree using curved lines in the lower right corner of the drawing.

Sketch out the cloud.

Depict the cloud above the trees using a straight horizontal line and a few arcs.

Add the rest of the hills.

In the foreground of the drawing, add some broken, curved lines.

Color the drawing.

To color the landscape, use different shades of blue, different shades of green and brown.
Don't forget to download the PDF file, where I have prepared for you a short version of this tutorial and additional useful materials to help you improve your artistic skills.