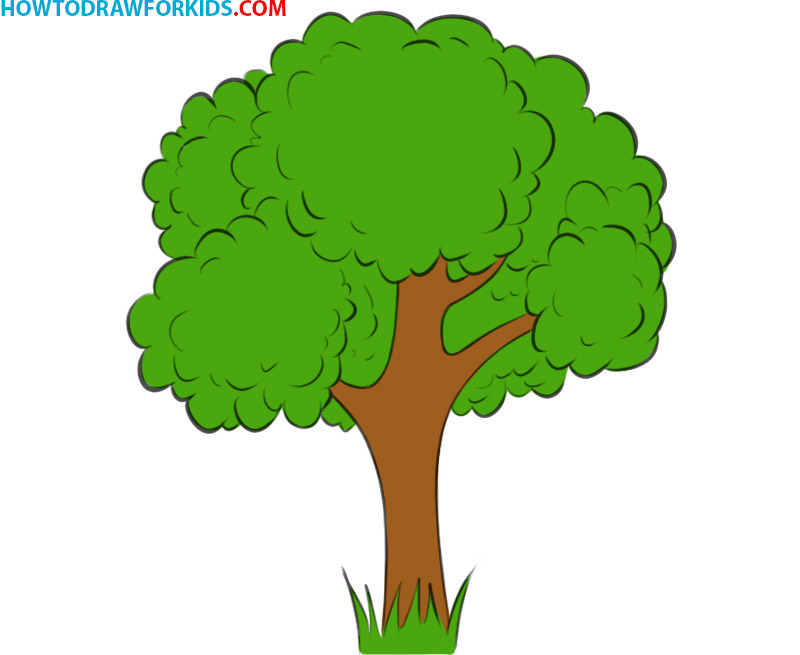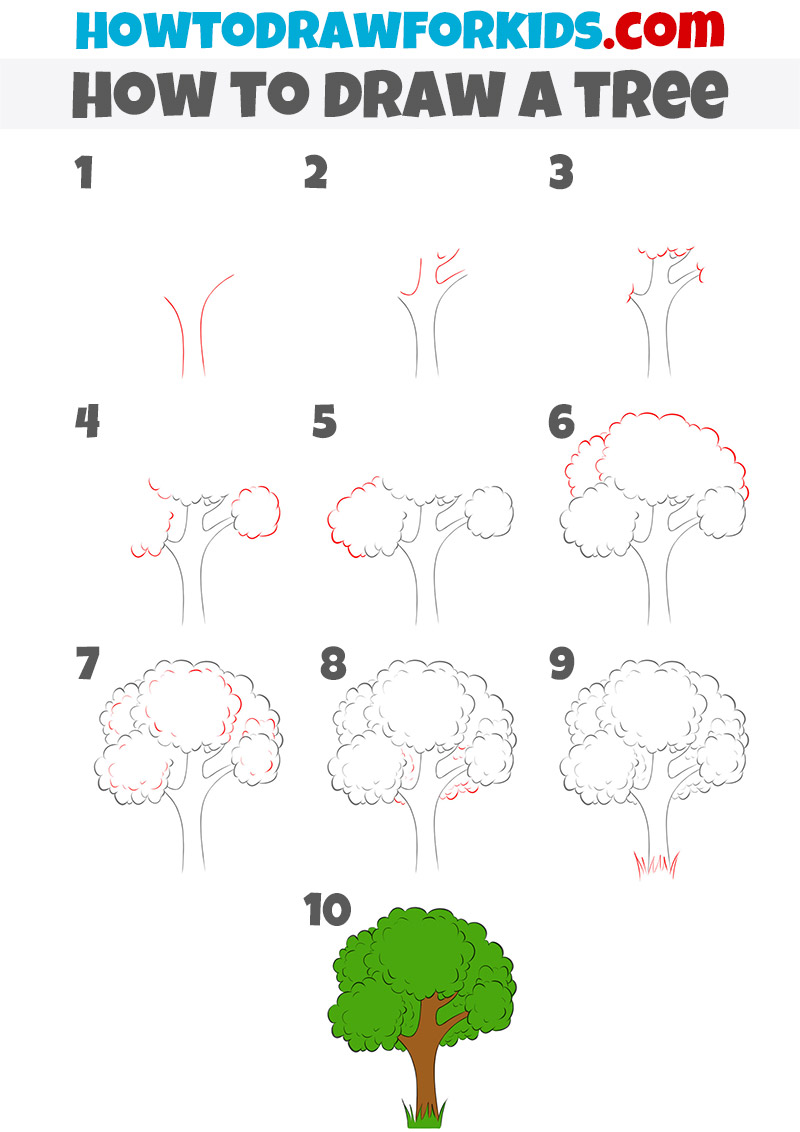 This super simple drawing instruction will focus on how to draw a tree for kids.
Trees are an integral part of nature. Trees are very different. They have a very different look and, accordingly, are drawn in very different ways. In this guide, we will draw the most classic tree, and I will try to show you how to draw it in the simplest way.
Step 1
Start drawing the tree by depicting two side lines of the trunk.
Step 2
Now go a little higher and depict thick curving branches.
Step 3
At the ends of the branches, depict the edges of the crown using short C-shaped lines.
Step 4
Continue drawing the crown using the same C-shaped lines.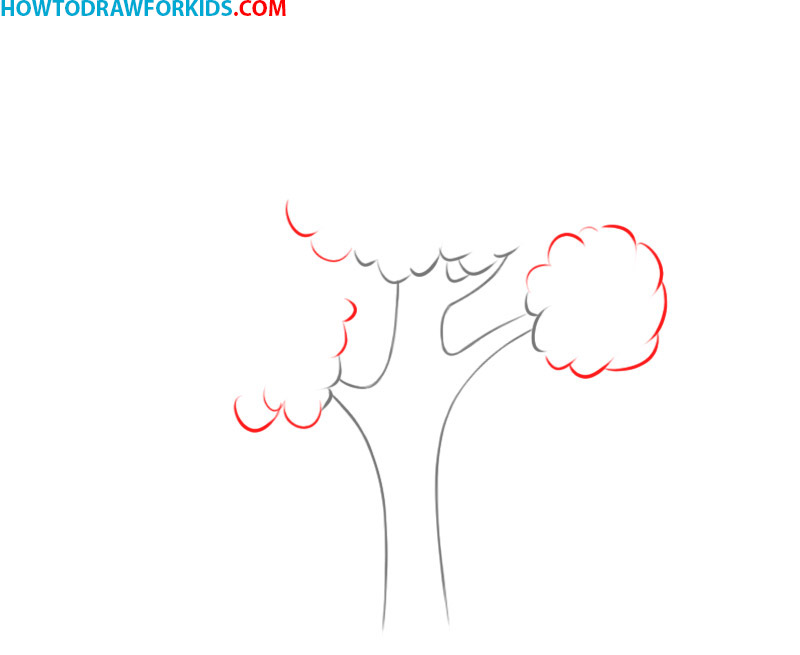 Step 5
Finish off the left side of the crown with more C-shaped lines.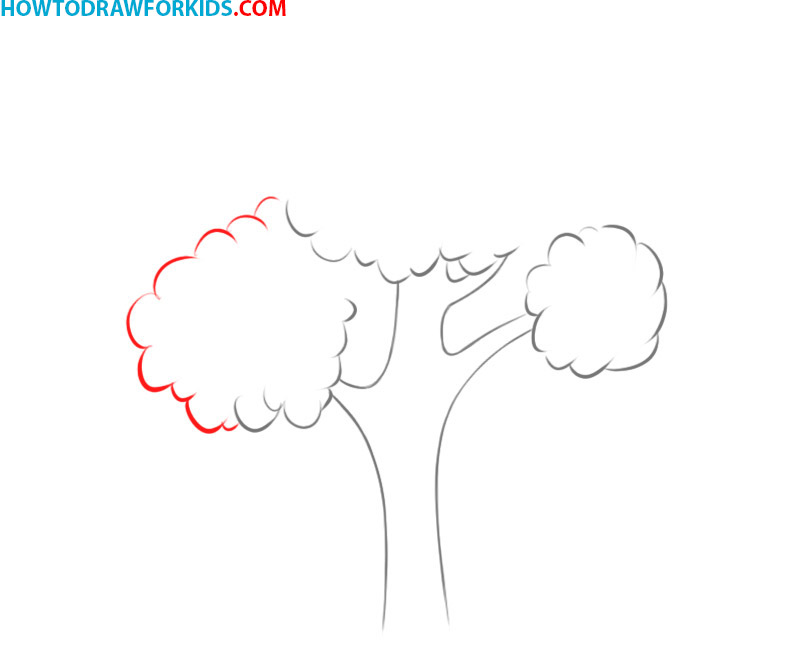 Step 6
Now, continuing the lines from the previous stages, depict the top and right edges of the crown.
Step 7
Now depict the texture of the tree crown inside the previously created edges.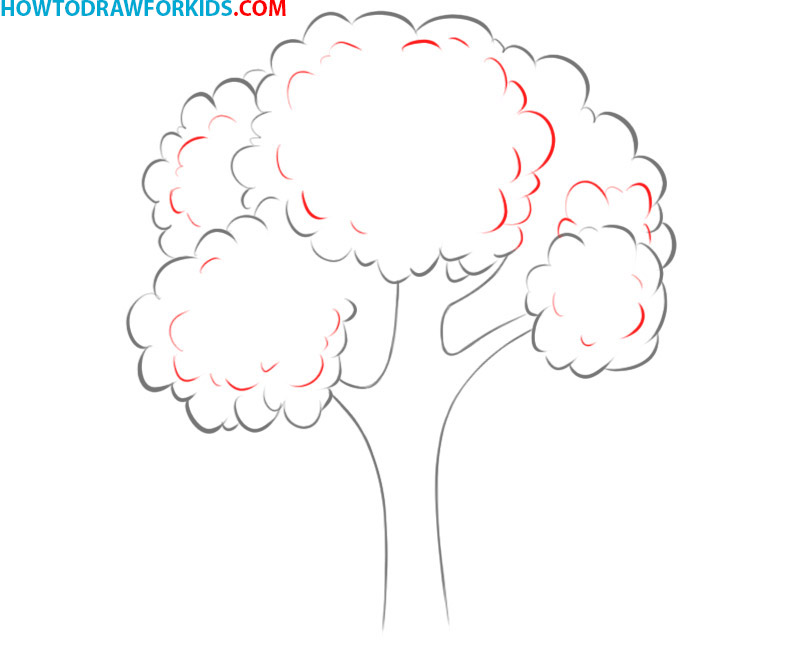 Step 8
Make the final touches by drawing the farthest part of the crown behind the branches.
Step 9
To keep the tree from hanging in the air, depict the grass at the very bottom.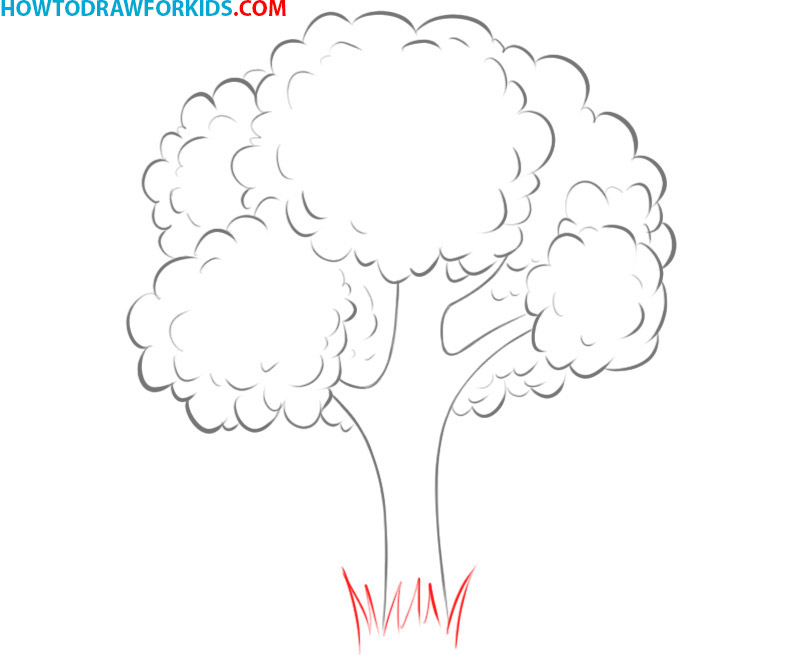 Step 10
Now paint the crown and grass green and the trunk brown.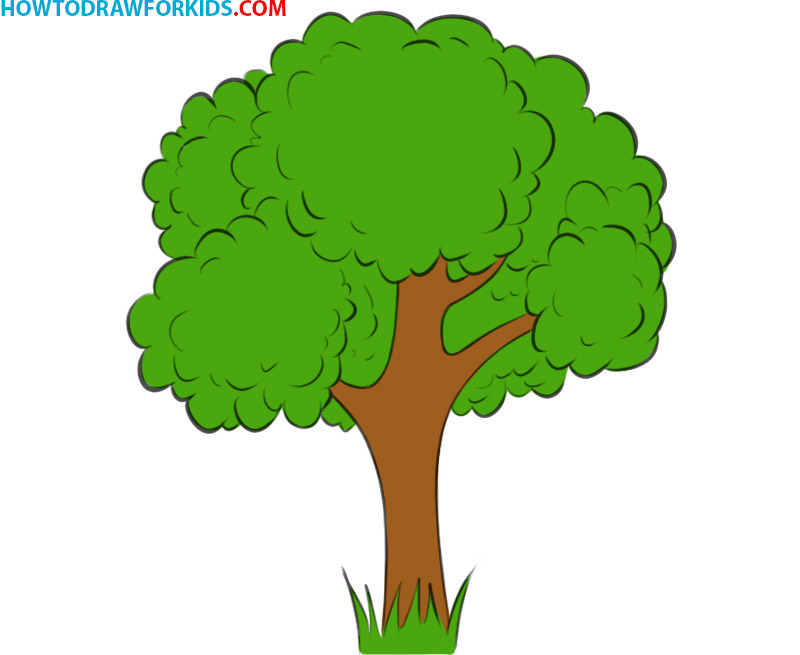 To make the tree drawing more voluminous and realistic, you can add shadows or depict additional details, such as the texture of the tree, hollow, or birds on the branches.
If the guide on how to draw a tree for kids was interesting for you, then do not forget to visit other pages on Howtodrawforkids.com to learn how to draw something new.