I suggest you complete a fascinating lesson with which you can learn how to draw a guinea pig. This lesson consists of eight easy steps.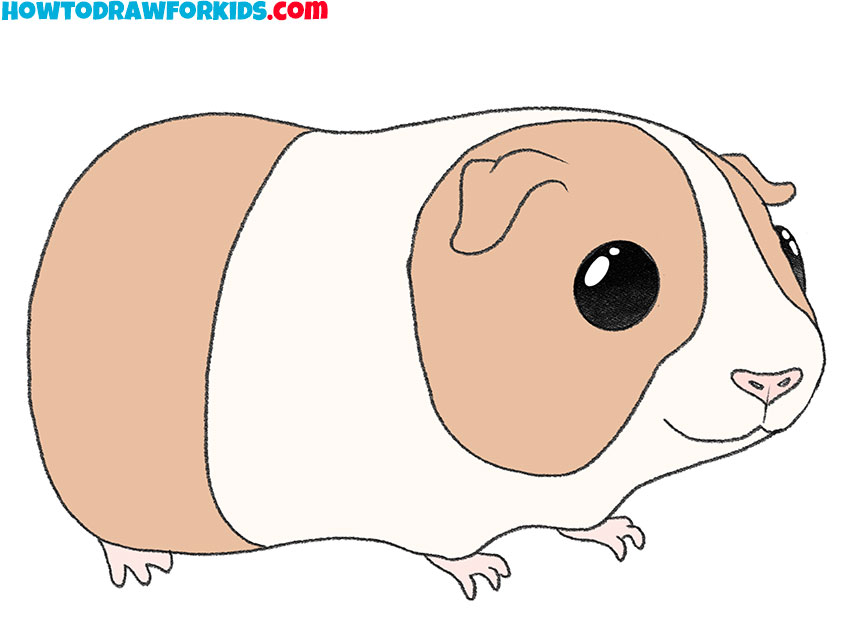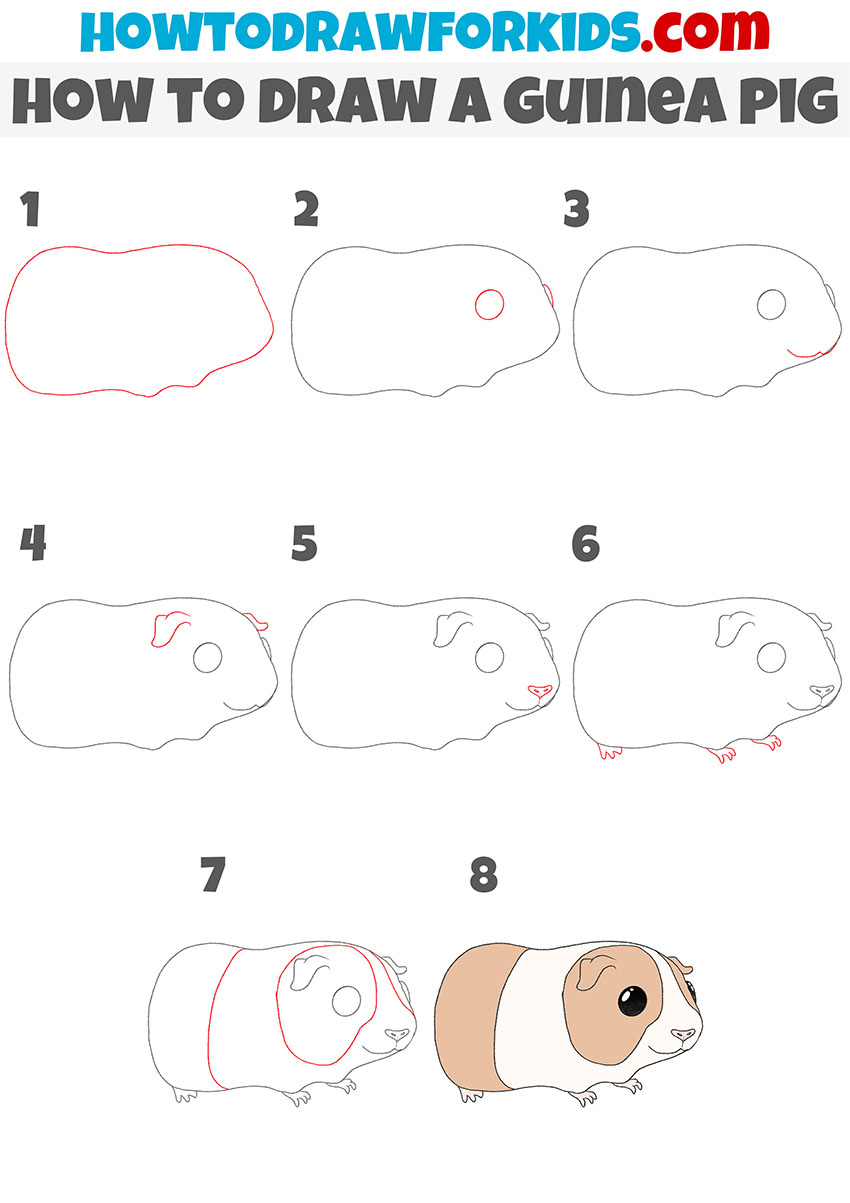 In the future, you can draw a guinea pig as the main subject of your drawing, or depict this animal in nature, in a house, in a cage or in a zoo. The guinea pig is a very cute and cute animal, and the ability to draw this animal will become your useful skill.
The guinea pig is a very popular pet and is liked by many people. These decorative animals are smart enough and know how to become attached to their owners. Guinea pigs are considered rodents. Despite the fact that most rodents are not able to distinguish colors, guinea pigs see the world.
The body structure of guinea pigs is similar to many domestic animals. Guinea pigs are usually small, their body is cylindrical. A distinctive feature of this animal is the absence of a tail. Guinea pigs can have different colors, their fur can have different structure and length, depending on the breed and habitat.
Materials
Pencil
Paper
Eraser
Coloring supplies
Time needed: 30 minutes
How to Draw a Guinea Pig
Draw the outline of the guinea pig's torso.

To depict the outline of the animal's torso, you should use a curved line.

Add the eyes of the guinea pig.

Draw an oval and a curved line inside and on the side of the previously drawn body outline.

Sketch out the guinea pig's mouth.

The pig looks cute and smiling. To depict this, use curved lines.

Depict the ears of the guinea pig.

Now you should draw curved lines on the side and inside the outline of the guinea pig's torso.

Add the animal's nose.

Next to the guinea pig's previously drawn mouth, draw the nose using a curved line and dots.

Draw the paws of the guinea pig.

Below the previously drawn torso of the animal, depict three paws using wavy lines.

Add decorative elements.

To depict the spotted color of the guinea pig, draw curved lines on the body of the animal.

Color the drawing.

To color the guinea pig, use beige, light pink, and black.
I remind you that for your convenience, you can download a PDF file that contains a short version of this lesson.