In this tutorial, I will show you how to draw an animal step by step. I promise that this lesson will be very useful for you.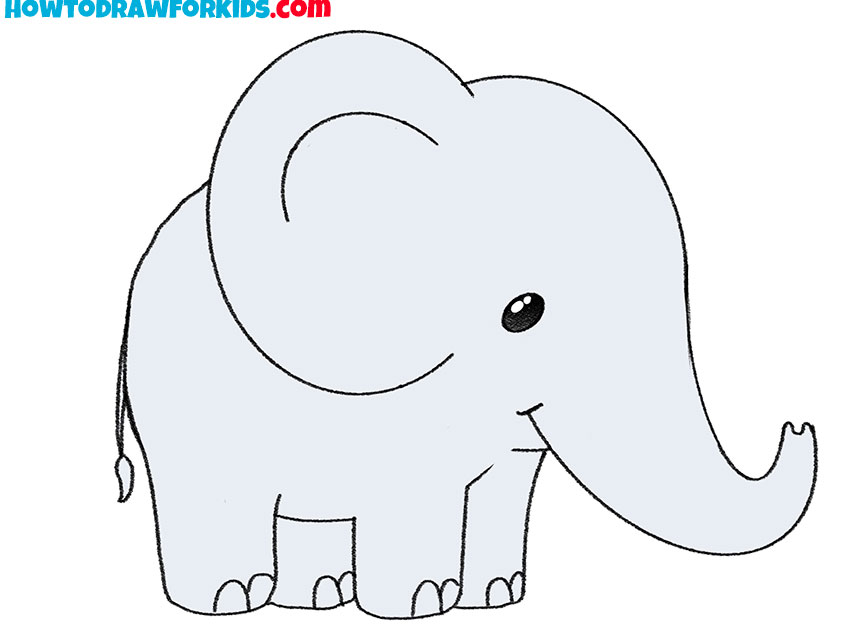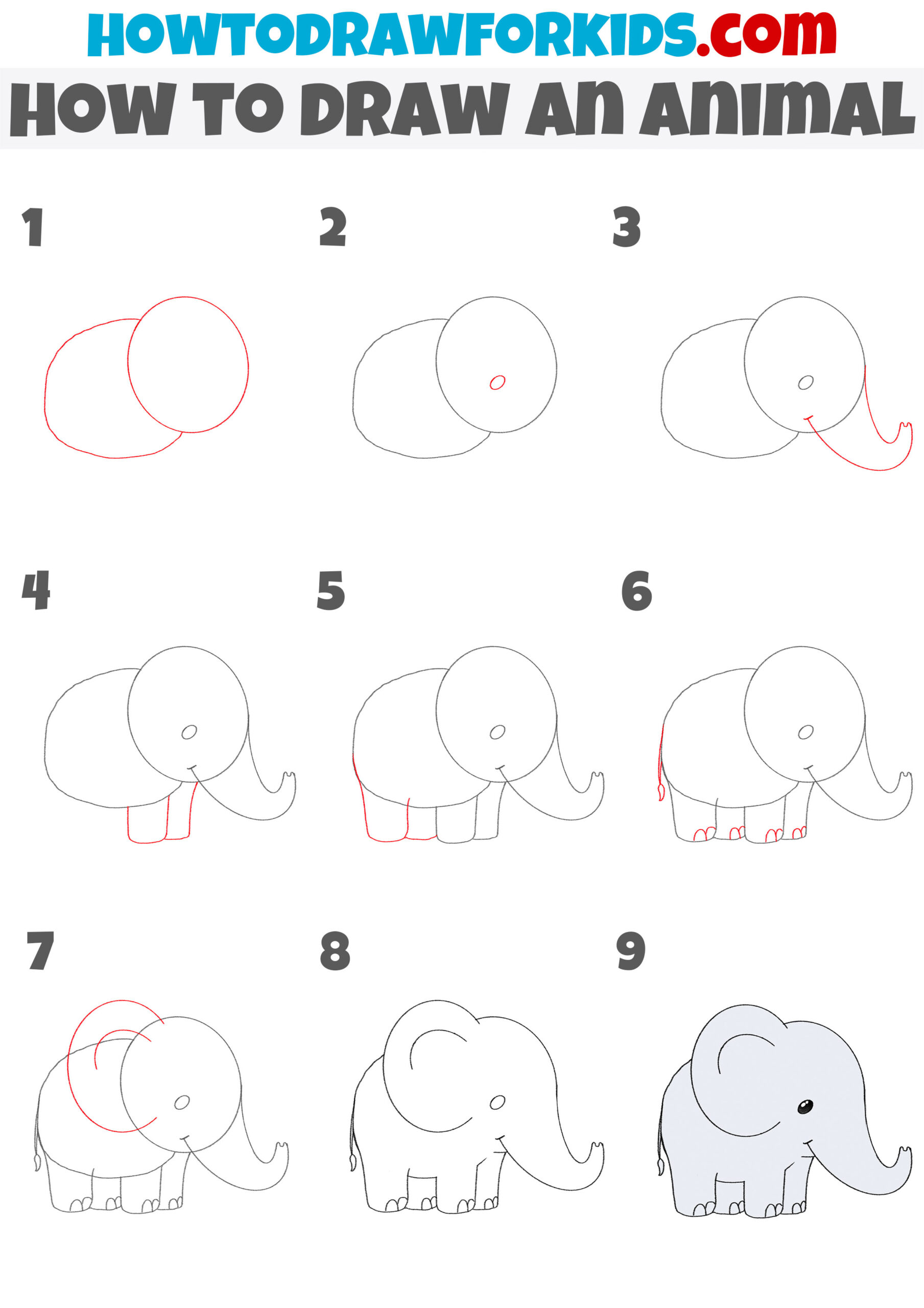 Now I will show you in detail how to draw an animal step by step. As an example, I chose an elephant. This is the largest animal on our planet.
This lesson presents the easiest way to quickly and easily draw an elephant. You will quickly cope with this task, even if you are a beginner.
The basic elements of an elephant's body are made up of rounded lines, so this step-by-step guide will be a great workout for you. Consistently follow all the drawing steps and try to draw the same lines as in the instructions.
I draw your attention to the fact that the ear is very large and is located almost in the middle of the body. The legs are wide, short and placed side by side. Try to keep all these proportions in your drawing.
Materials
Pencil
Paper
Eraser
Coloring supplies
Time needed: 30 minutes
How to Draw an Animal Step by Step
Draw the head and torso.

First draw an oval to depict the head, then add the torso which has a rounded shape.

Depict the eye.

Draw a small oval just below the center of the head.

Sketch out the trunk.

From the top and bottom of the head, depict smooth lines to get the trunk that is raised up.

Add the front legs.

In front of the torso, draw two front legs that are located side by side.

Draw the hind legs.

Continue drawing the legs and next add two wide hind legs.

Depict the tail and toes.

Draw the short tail with the tassel at the end. Add toes on each foot.

Sketch out the ear.

With the help of a smooth line, depict the large ear and immediately add an inner outline.

Correct inaccuracies.

Remove all unnecessary lines.

Color the animal.

You will need a light gray. Color the eye with black and don't forget to add highlights.
As a reminder, for your convenience, I have created a PDF file in advance, in which you will find a short version of the lesson and other useful materials. Download the file so that the lesson is available to you at any time.