In this lesson, I want to show you how to draw a pillow. This lesson will be one of the easiest that are presented on this site.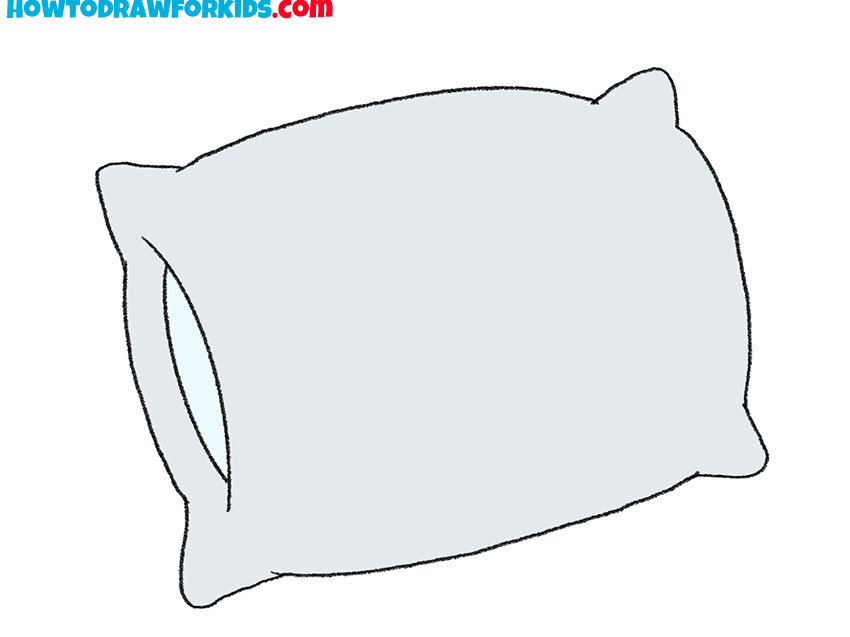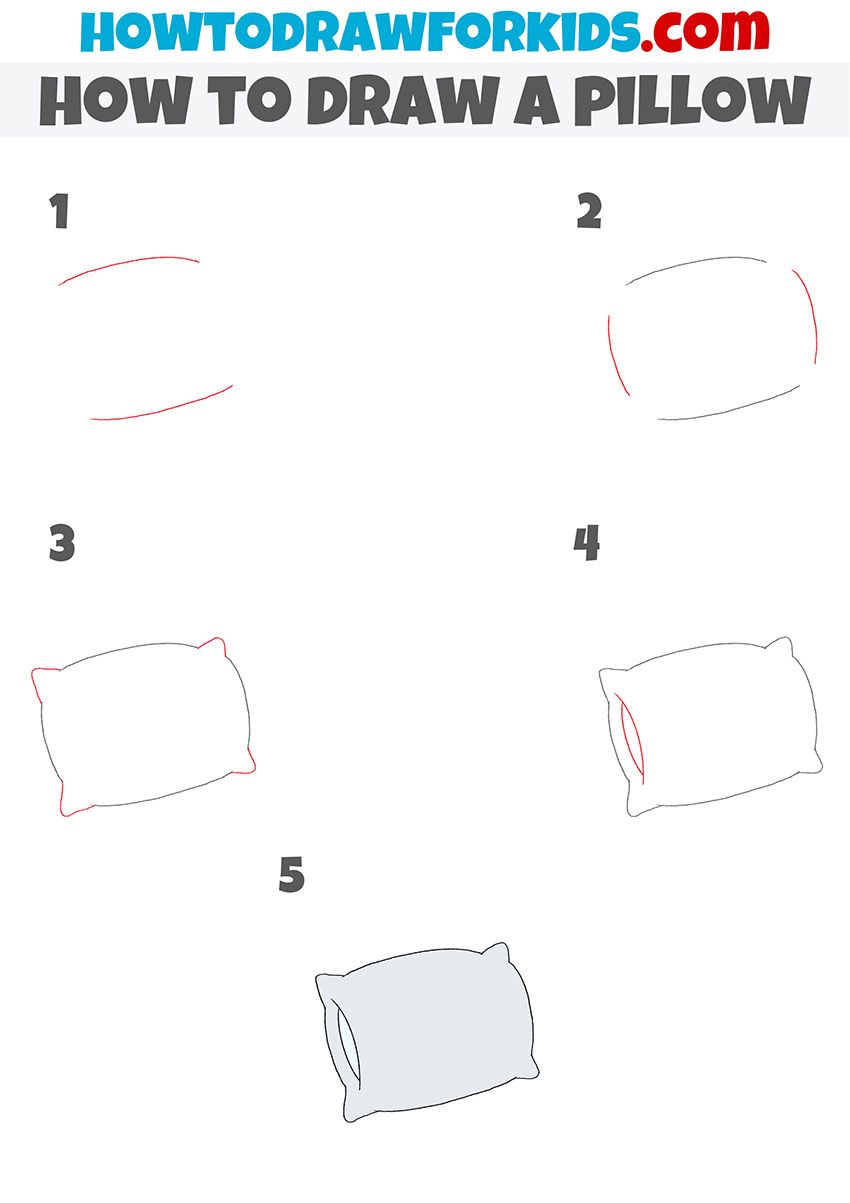 Here is another lesson in which I will show you how to draw a pillow. This tutorial includes four simple steps that you can quickly follow and get a good result.
In the picture you see an ordinary pillow on which a pillowcase is put on. A pillow is an essential bedding item that helps you get a comfortable head position while you sleep.
Drawing a pillow is very easy, and any beginner artist will quickly draw this object. For coloring, you can choose the same shade that is suggested in the instructions or any other color of your choice. If you wish, you can draw any pattern on the pillowcase.
Materials
Pencil
Paper
Eraser
Coloring supplies
Time needed: 15 minutes
How to Draw a Pillow
Draw two sides.

Determine the size of the drawing and draw two smooth lines.

Add the rest of the sides.

Depict two smooth lines on the sides.

Depict the corners and the hole in the pillowcase.

Sketch out four corners and draw the hole in the side of the pillowcase.

Color the pillow.

Use light blue or any other color you like.
Another drawing lesson has come to an end. I hope that you have a great drawing, and now you are convinced that drawing a pillow is very simple. On this site you will find many other similarly simple lessons. Follow the lessons that you like the most and improve your artistic abilities.
As usual, at the end of the lesson, I have prepared a PDF file for you, which contains a short version of the lesson and additional useful tools. Now you can download this file for free to always have access to the lesson.