How to draw a lion face? In this tutorial, I'll show you how to do it in 8 simple steps and tell you a few additional tricks.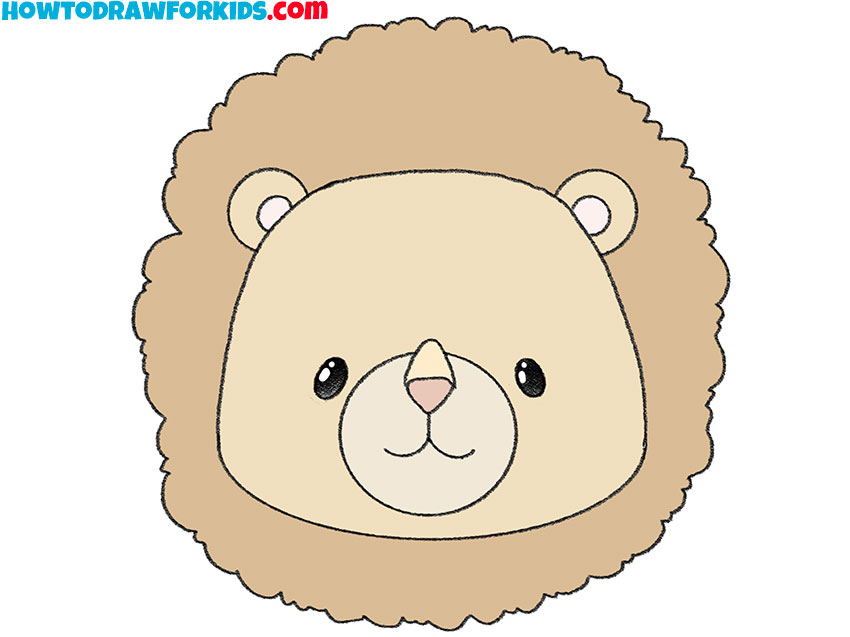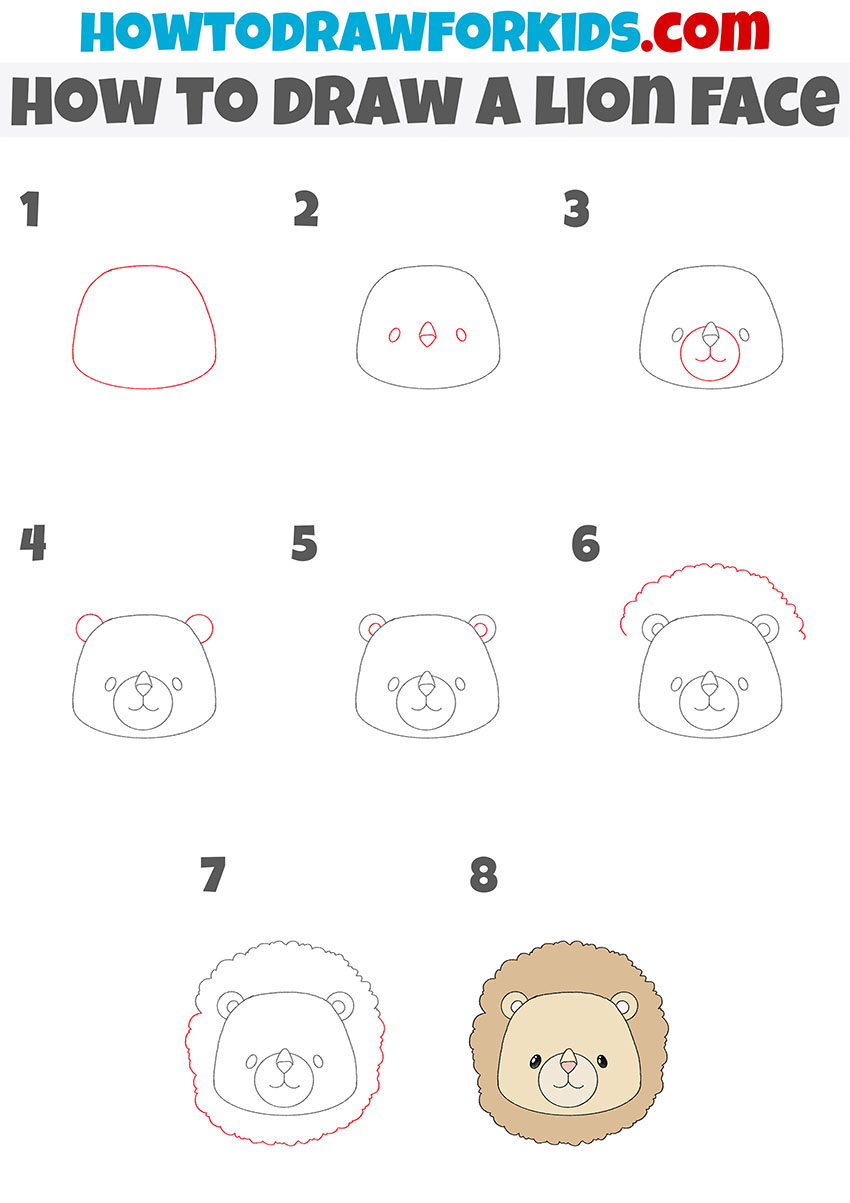 I have prepared for you a useful drawing lesson in which I will show you how to draw a lion face step by step.
Also, a distinctive feature of the lion is a thick and lush mane that grows around the head and on the neck of the lion. But this feature distinguishes only male lions, since female lionesses do not have a lush mane.
In this tutorial, you will draw the face of a lion in a cartoon style, so this lion will look quite cute and friendly. By learning how to draw a lion face with this tutorial, you will be able to apply these skills in the future if you want to draw a lion with a wild background.
Right now, you can prepare the art supplies that you will need to complete this drawing lesson, then get to work and enjoy drawing the face of a lion with this simple instruction.
Materials
Pencil
Paper
Eraser
Coloring supplies
Steps on How to Draw a Lion Face
Time needed: 30 minutes
How to Draw a Lion Face
Draw the outline of the lion's head.

To complete this step, draw an arbitrary shape using a curved line.

Start drawing the facial features.

Depict the eyes and nose of the lion using two ovals and curved lines.

Add the rest of the facial features.

Draw the mouth using curved lines and add an incomplete circle around the mouth and nose.

Sketch out the ears of the lion.

On the right and left sides of the head, depict two identical ears in the form of incomplete circles.

Add the inside of the lion's ears.

Inside the previously drawn outlines of the ears, add two arcs of different sizes.

Start drawing the lion's mane.

Above the lion's head, draw many curved lines to draw the top of the mane.

Finish drawing the mane.

Now continue drawing the mane on the sides and bottom of the head using many curved lines.

Color the drawing.

To color the lion's face, use black, gray, pink, and shades of brown.
Don't forget to download the PDF file, which contains a short version of this lesson, as well as additional practice materials to help you complete it.
How to Draw a Lion Face for Kindergarten
I designed the lesson in such a way that any aspiring artist can easily cope with this task. To complete this tutorial successfully, you must draw straight circles and a few simple elements. The main elements in this tutorial are the face, mane, and ears. As you can see, a minimum of elements is used here.