Here I will show you how to draw pants. This skill will be extremely useful to you if you want to learn how to draw full-length portraits.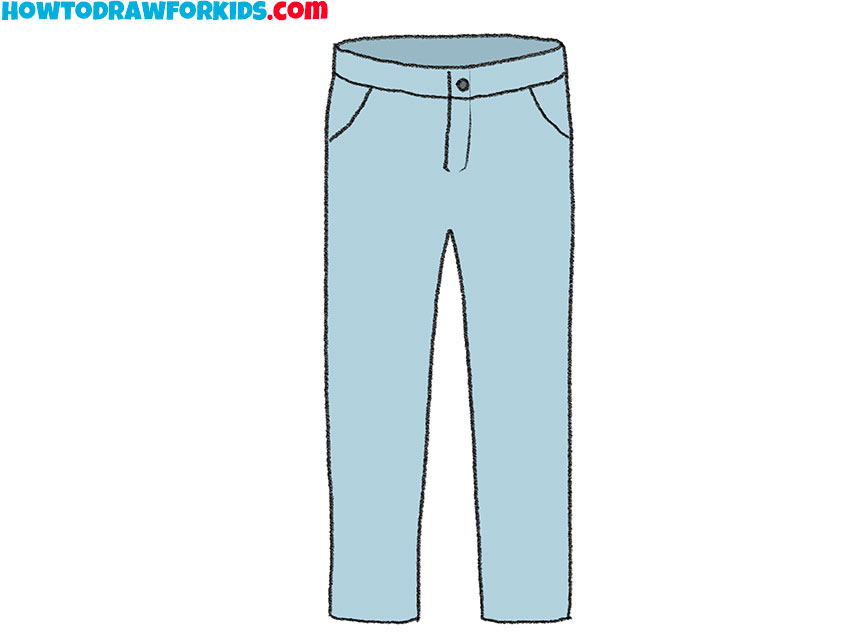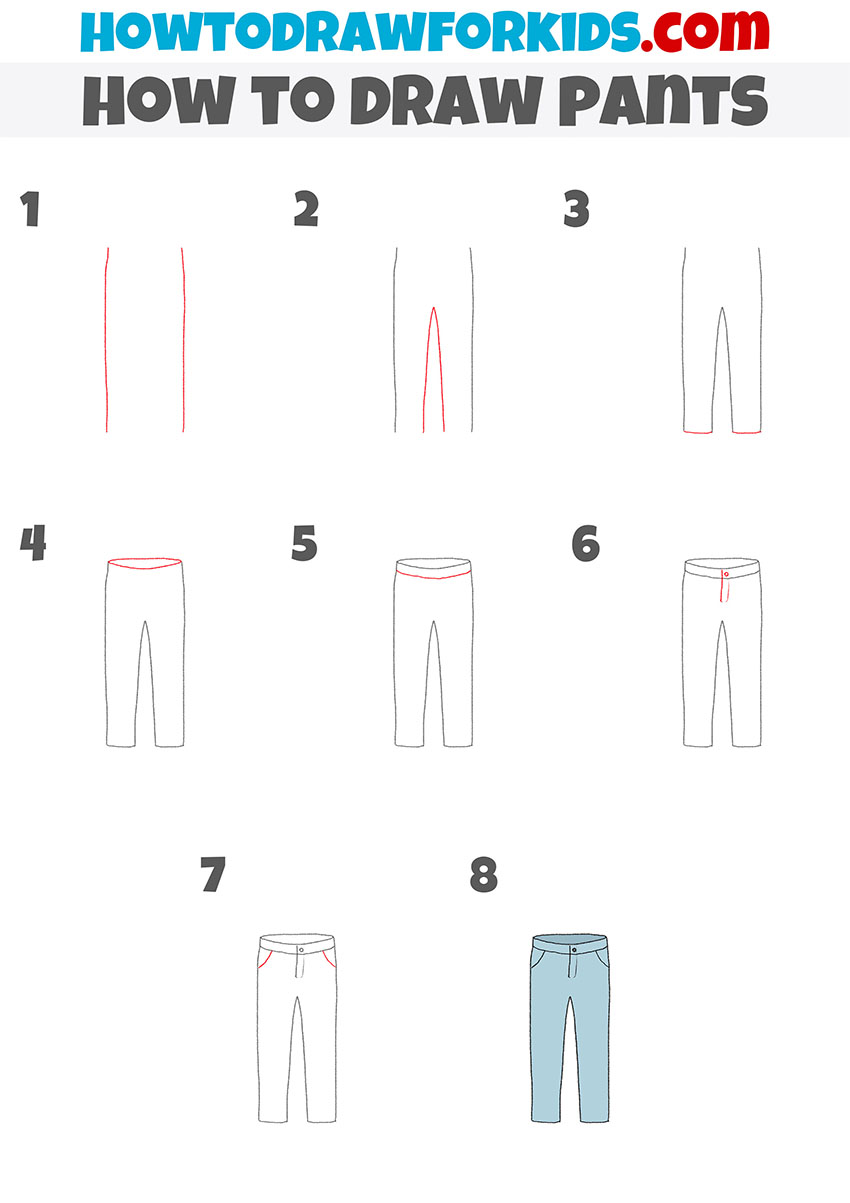 I have prepared a new, useful and exciting drawing lesson in which you can learn how to draw pants step by step. Be sure to follow this drawing lesson as it will greatly help you improve your artistic skills.
When you learn how to draw pants with the help of this drawing lesson, you will be able to use these skills in the future to complete many of your beautiful paintings. For example, you can draw a person or character wearing pants drawn using this instruction.
Pants are a very comfortable type of clothing. This is a piece of outerwear that covers the lower torso and both legs separately with the help of trousers.
In the classic version, the pants at the bottom reach the ankles or the top of the foot. Pants can be worn flat at the waist, as well as have a low or high waist. Pants are often worn with a belt.
Materials
Pencil
Paper
Eraser
Coloring supplies
Time needed: 30 minutes
How to Draw Pants
Draw the side lines of the legs.

To complete this step, draw two vertical lines as shown.

Add the inner contour lines of the legs.

From one point, draw two straight lines in different directions, as shown in the figure.

Depict the bottom edges of the legs.

Connect the previously drawn lines with two identical horizontal short lines.

Sketch out the top edge of the pants.

To complete this step, draw two curved lines, forming a shape that looks like a deformed oval.

Draw the belt.

Below the previously drawn lines, depict another curved line, as shown.

Add the zipper line of the pants.

Near the drawn lines, draw one straight vertical line, as well as a circle and a thin dashed line.

Depict the pockets.

Draw two symmetrical curved lines on the right and left sides of the pants.

Color the drawing.

To color pants, use black and shades of blue.
As usual, I have prepared a PDF file for you, in which you will find a short version of this lesson and other useful materials. Download this file right now in order not to lose this lesson and return to it at any time convenient for you.