How to Draw a Baby Unicorn
Today in this super simple tutorial you will learn how to draw a baby unicorn in just nine easy steps with helpful tips.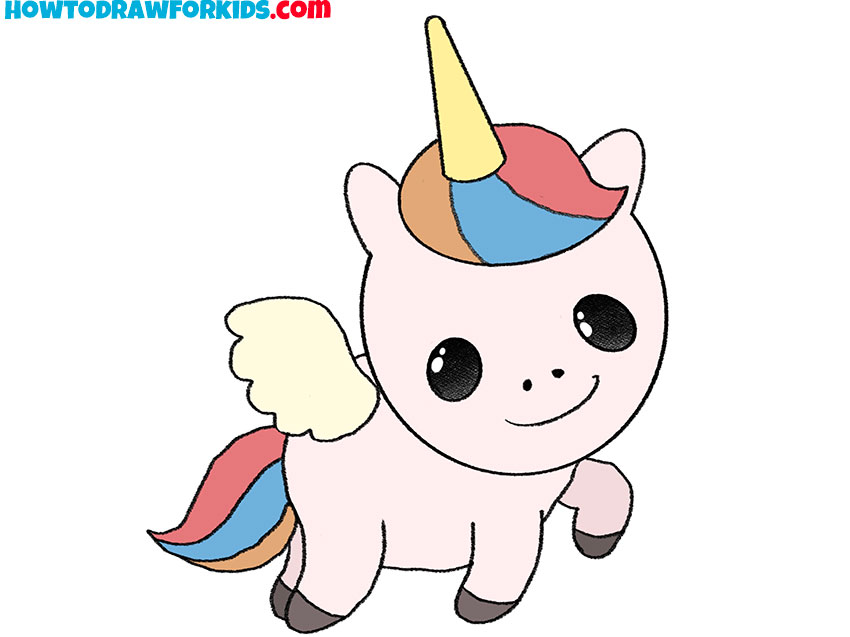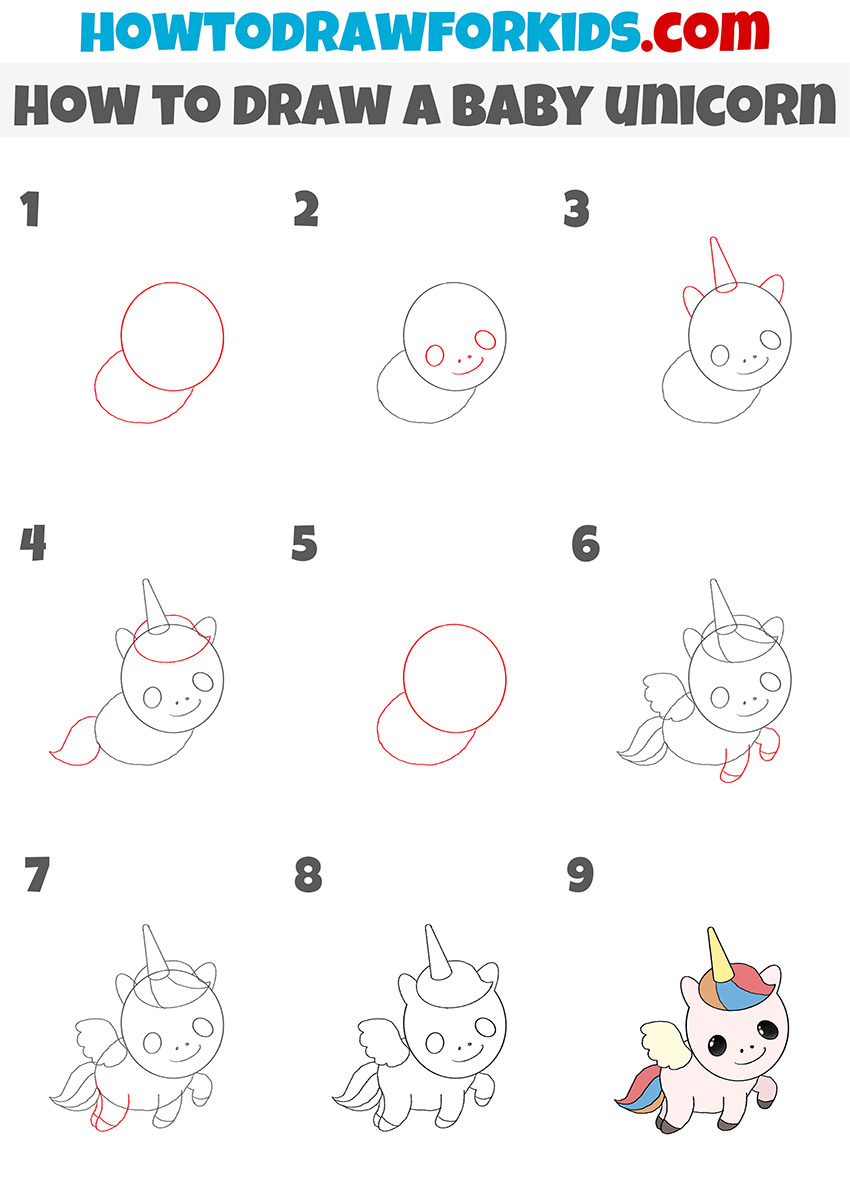 In this tutorial, I will show you how to draw a baby unicorn. This mythical creature looks very cute and it will be interesting for you to draw it.
I want to present you with a simple instruction that shows in detail how to draw a baby unicorn. This is a horse that has one horn on its forehead.
Now the unicorn is very popular and this image can be seen on clothes, on printed materials, and on various other items. There are also beautiful toys in the form of a unicorn.
Here you see a cute baby unicorn. The unicorn has a traditional white fur color, but the mane and tail are painted in different bright colors, making the unicorn look more attractive.
To successfully complete this lesson, you must carefully draw all the lines. Use small hints to help you correctly depict the next element.
Materials
Pencil
Paper
Eraser
Coloring supplies
Time needed: 30 minutes
How to Draw a Baby Unicorn
Draw the head and torso.

Depict an even circle and add the torso at the bottom using a smooth rounded line.

Add the elements of the muzzle.

Sketch out the eyes, nose, and mouth.

Depict the ears and mouth.

Use smooth, curved lines to draw the ears and the longhorn on the forehead.

Sketch out the mane and tail.

Using smooth lines, add the mane on the head and draw the small fluffy tail.

Draw the front legs.

The legs are relatively short and rounded. Add the hooves at the bottom.

Depict the hind legs.

With the help of smooth lines draw two hind legs that are located side by side.

Correct inaccuracies.

With the eraser, carefully remove all extra lines in your drawing.

Color the baby unicorn.

You will need blue, pink, brown, yellow, gray and black. Add highlights to the eyes.
Baby unicorn is ready! I hope that you did good work and you got a great drawing. Show the result of your work to your friends and offer to do drawing lessons together. You can now download the short version of the lesson in PDF format. Thanks to this, you can always return to the lesson and repeat it if necessary.