How to Draw King Ghidorah
Do you like Japanese movies about giant scary monsters? If yes, then you will definitely like this lesson on how to draw King Ghidorah.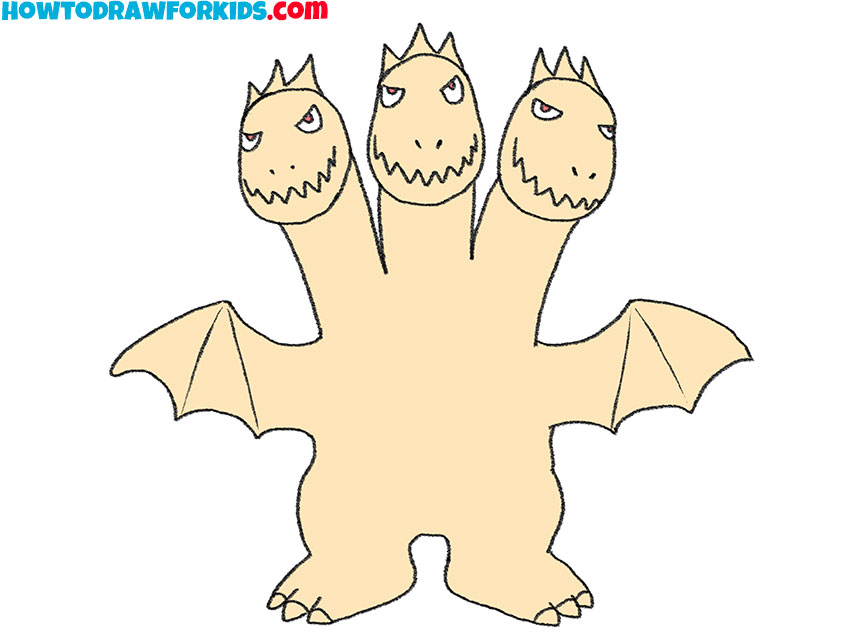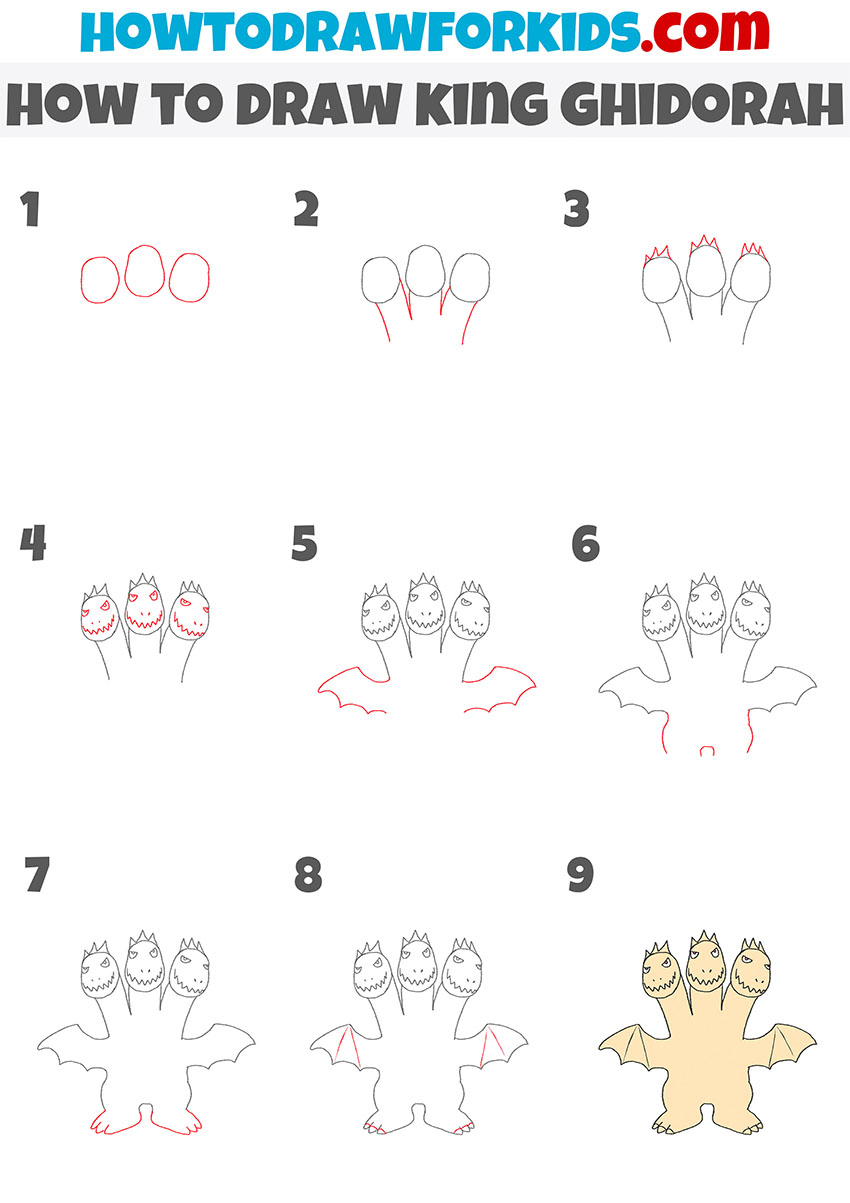 I have prepared for you an interesting drawing lesson in which I will tell and show you how to draw King Ghidorah step by step. This is another lesson dedicated to drawing a character.
King Ghidorah is a fictional monster from the movie Ghidorah the Three Headed Monster. According to the plot of the film, King Ghidorah is an evil space monster that has destroyed life on many planets under the control of alien races.
This character is represented as a three-headed dragon with large wings and two massive paws. This lesson will be easy enough to follow, and any novice artist or child with little drawing experience can handle it.
Materials
Pencil
Paper
Eraser
Coloring supplies
Steps on How to Draw King Ghidorah
Time needed: 30 minutes
How to Draw King Ghidorah
Draw the outlines of the head.

Depict three arbitrary shapes using curved lines.

Add the neck.

Below the drawn heads, add three necks using curved lines that converge at two points.

Depict elements on the heads.

Draw pointed shapes on each of the character's heads using curved lines of varying lengths.

Add the facial features.

Inside each head draw the eyes, nostrils, and the mouth.

Sketch out the wings.

On the right and left sides, add symmetrical wings using arcs of different sizes.

Start drawing the legs.

Continue the previously drawn lines with two curved lines, add one arc between them.

Draw the legs of King Ghidorah.

To draw massive paws, use curved and rounded lines of different sizes.

Add details.

On the legs and wings, add straight and curved lines as shown.

Color the drawing.

To color King Ghidorah, use red and beige.
Also, don't forget to download the PDF file in which I have prepared for you a short version of this drawing lesson, as well as some additional useful materials that will help you with this lesson.