In this tutorial, you will learn how to draw a mosquito in just nine easy steps. This tutorial is very helpful, and you will really like it.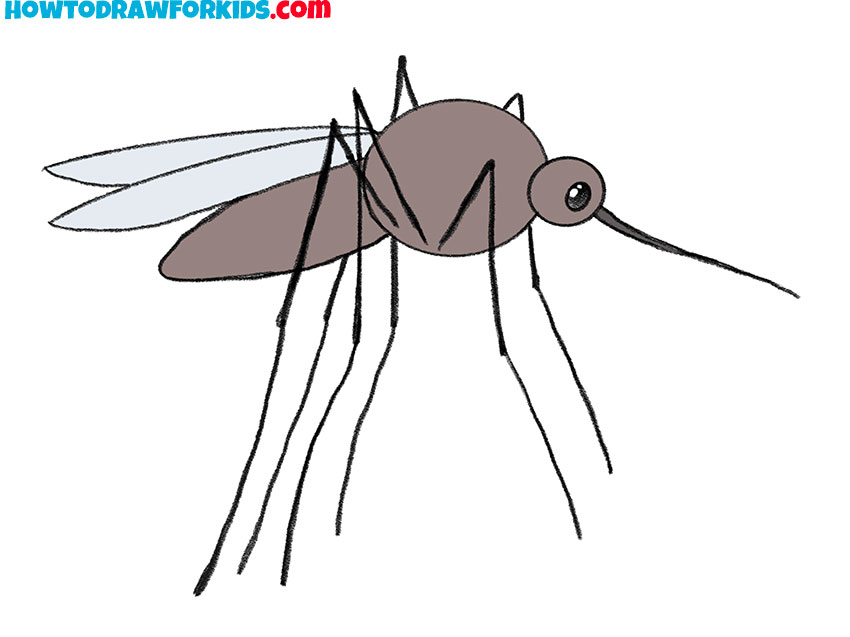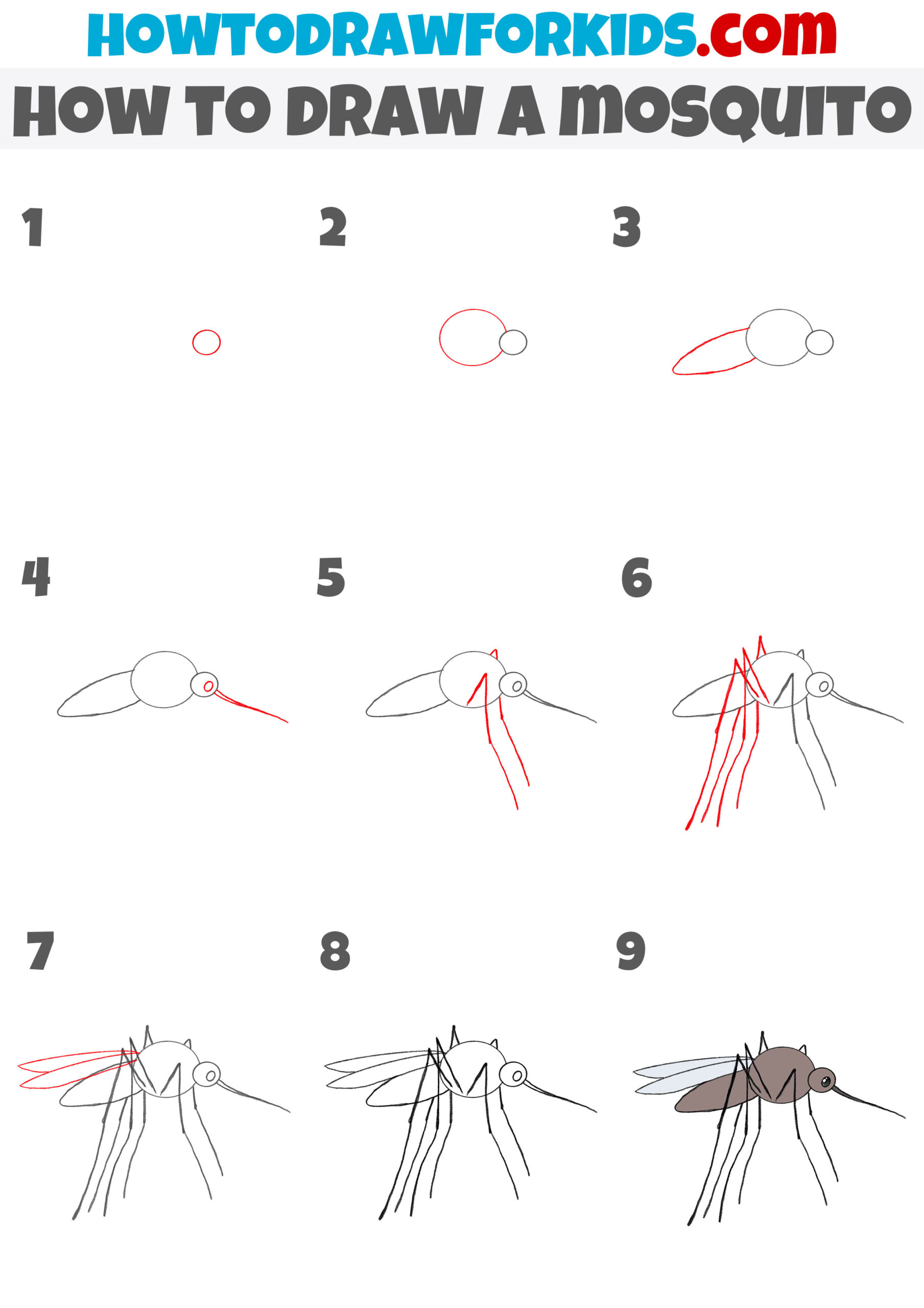 In this tutorial, I will show you how to draw a mosquito. The lesson is designed for beginners, so you can easily cope with this creative task.
Here is a simple instruction that shows in detail how to draw a mosquito. This insect is known to almost every person, because mosquitoes are common throughout the globe. There are many varieties of mosquitoes.
The mosquito has a small body, long legs and a thin proboscis. This small insect causes trouble because it bites painfully, and unpleasant sensations remain at the site of the bite. Surely, you have experienced a mosquito bite more than once.
This lesson will require your attention and patience. The body of the mosquito looks realistic and consists of several elements. Try to correctly depict the position of all paws. Keep proportions while drawing.
Materials
Pencil
Paper
Eraser
Coloring supplies
Time needed: 30 minutes
How to Draw a Mosquito
Draw the head.

Sketch out a straight circle.

Add the middle part of the torso.

On the left side of the head, depict a large oval.

Depict the belly.

The belly has an elongated shape.

Draw the proboscis and the eye.

On the head, add a small oval to depict the eye and add the long, thin proboscis.

Sketch out the two front paws.

Draw a few straight lines from the torso. The paw of the mosquito consists of several segments.

Add the rest of the paws.

Depict the rest of the paws in the same position as in the example.

Depict the wings.

With smooth curved lines, draw two wings above the belly.

Correct inaccuracies.

Carefully correct inaccuracies if necessary.

Color the mosquito.

Choose gray and blue colors.
For your convenience, I have previously created a PDF file with a short version of the lesson. Download the file so that the lesson is available to you any time you want to get creative.