Start the lesson on how to draw Starfire and get very useful skills. In just nine very easy steps, you will learn how to draw this character.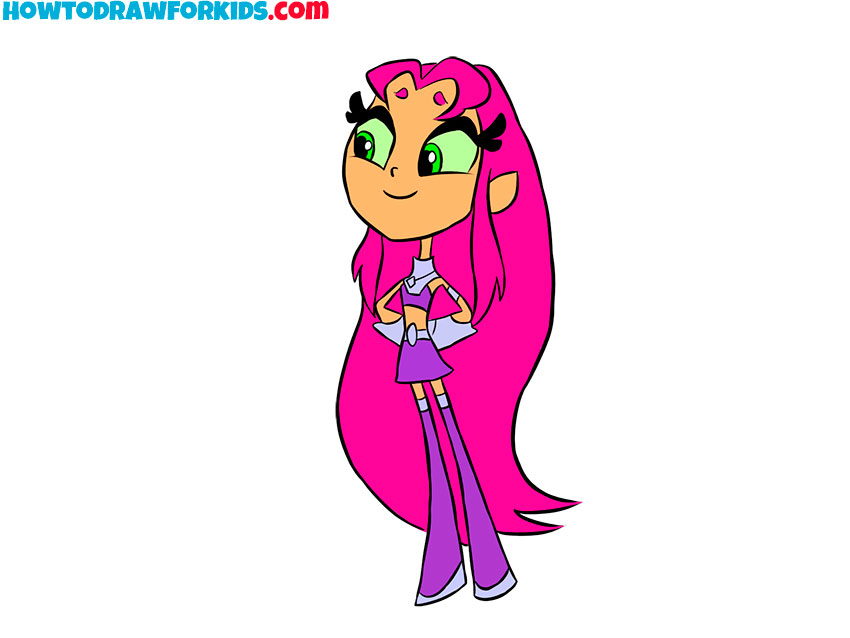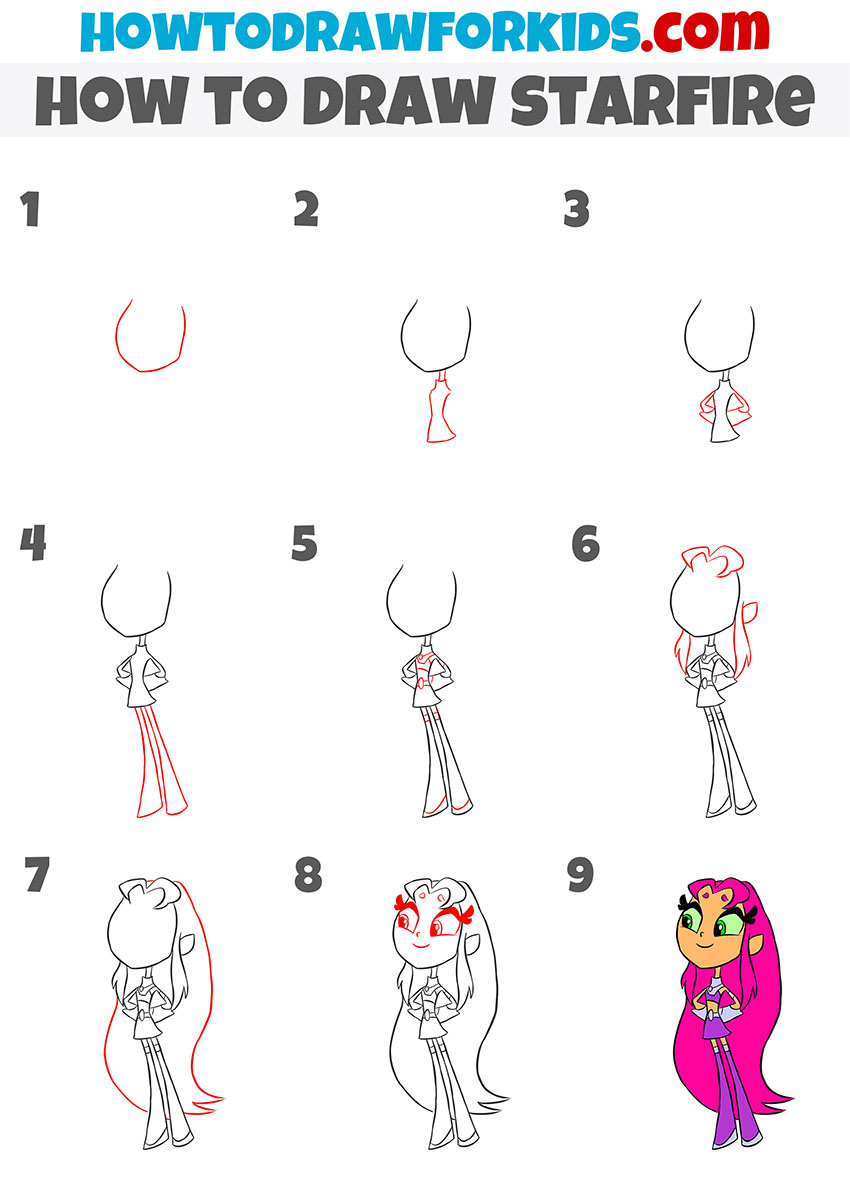 Now you will learn how to draw Starfire. This is the character of comics published by DC Comics and subsequently the character of many computer games.
Starfire is a young girl who has amazing abilities, in particular, she can fly in space. Strafire can absorb ultraviolet radiation and turn it into clean energy, which it uses to fly. Starfire is also known to have great strength and stamina. This character more than once won a victory over stronger opponents.
It should also be noted that Strafire is very beautiful and graceful. This character has a slender figure, long beautiful hair, expressive eyes. All these features you must depict in your drawing. With the help of this instruction, you will easily draw Starfire and enjoy the creative process.
Materials
Pencil
Paper
Eraser
Coloring supplies
Time needed: 30 minutes
How to Draw Starfire
Draw an oval for the face.

Sketch out a smooth rounded line.

Depict the neck and torso.

The neck is very thin, the body is much smaller than the head.

Sketch out the arms.

Add two small arms that are bent at the elbows and wound behind the back.

Depict the legs.

The legs are long and thin. The upper part of the legs is narrow and the lower part is wide.

Detail the clothes.

Add the collar, belt and add stripes on the trousers.

Draw part of the hair.

In front, the hair is parted. Add strands on the sides and draw the ear.

Depict the rest of the hair.

With smooth lines draw long hair. The ends of the hair are pointed.

Color the Starfire.

Choose lilac for hair, beige for skin, green for eyes, purple for clothes.
Another character is ready! Now you know how easy it is to draw Starfire step by step. If you liked this lesson, then leave your feedback in the comments. You can also suggest your ideas for the next lessons.
You can download a PDF file with a short version of this guide and some useful extras.