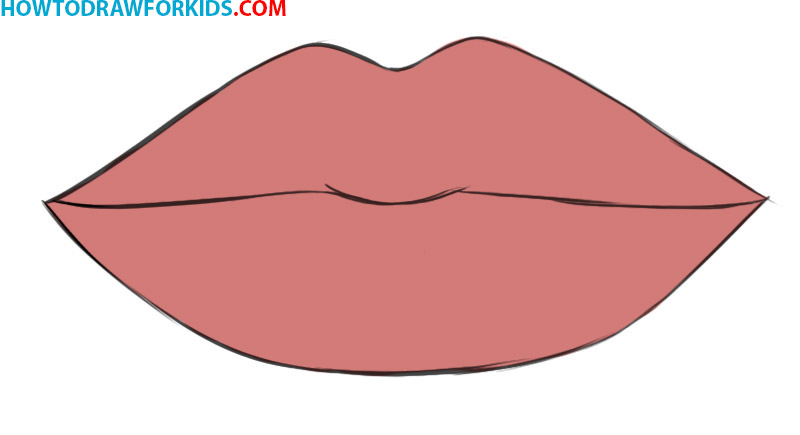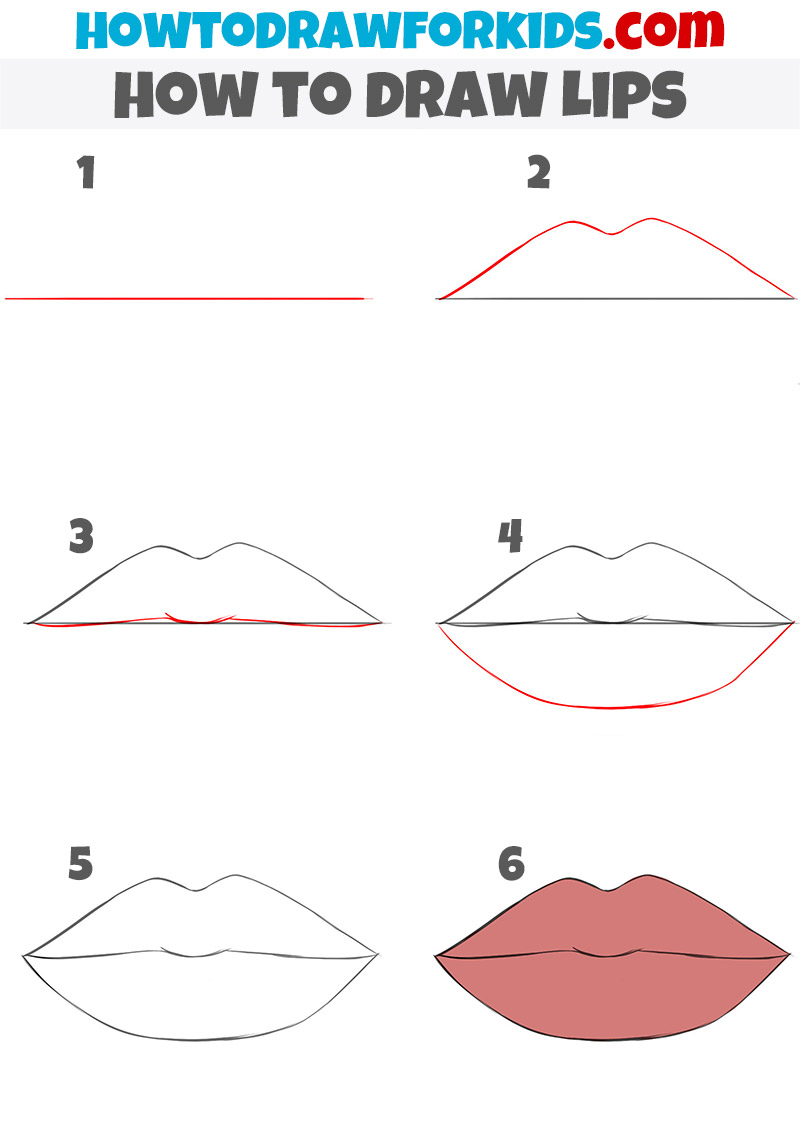 In this drawing guide, we will tell you how to draw lips. It will be a small tutorial on drawing lips of any shape. We will list the basic principles with which you can draw lips according to your idea.
Step 1
First, we will draw a regular horizontal line. This line will separate the upper and lower lips, and also outline the approximate position of the lips on your piece of paper. If you are drawing a specific character, be careful with the placement of the lips, because this will greatly affect the overall appearance.
Step 2
Now we will outline the outline of the upper lip. This step depends on whether you are drawing a man or a woman. We draw female lips, so the upper lip is quite large and plump.
Step 3
This is a very short step. Here we will slightly trim the outlines of the line from the first step. If you originally drew a wavy line, you can safely skip this step.
Step 4
This is another step that depends on your choice. If you are drawing typical female lips, you can copy this step from our illustration. As you can see, this is a plump and large lower lip. Men's lips tend to be slightly thinner.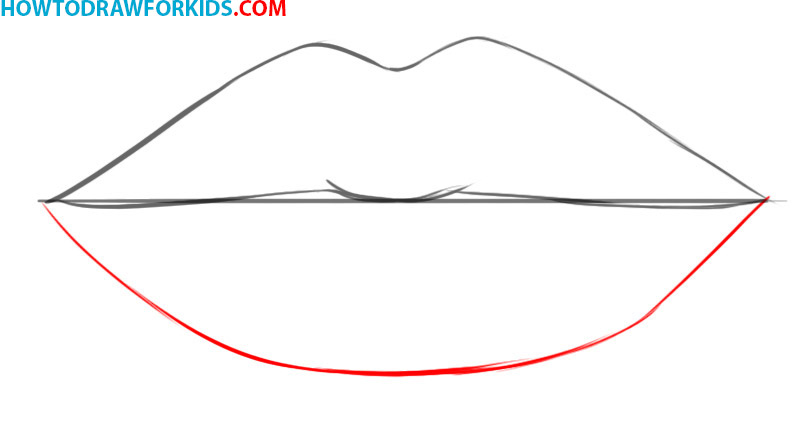 Step 5
In this step, we need to evaluate the resulting sketch. If you see any errors, you can correct them now.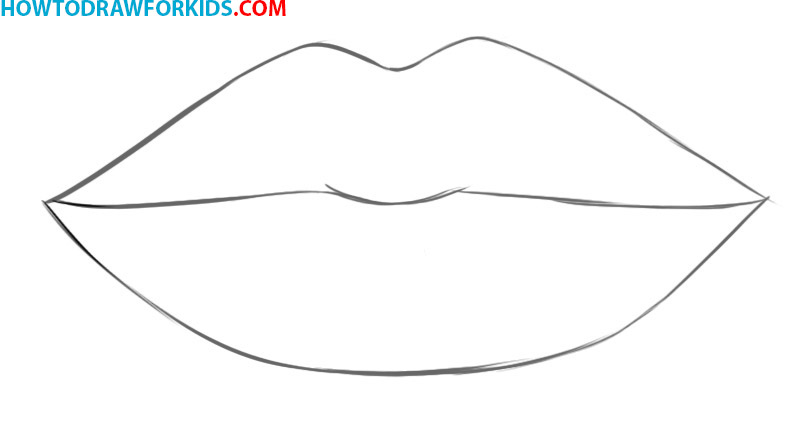 Step 6
We decided to use a dark pink color. You can choose any color you like in this step.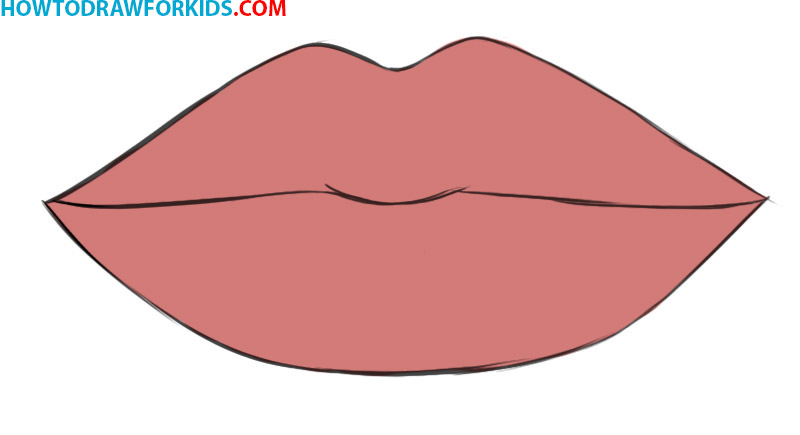 We hope this was a simple and helpful tutorial. This is a versatile lesson about the basic steps for drawing lips of any shape. We are waiting for your questions and messages in the comments!