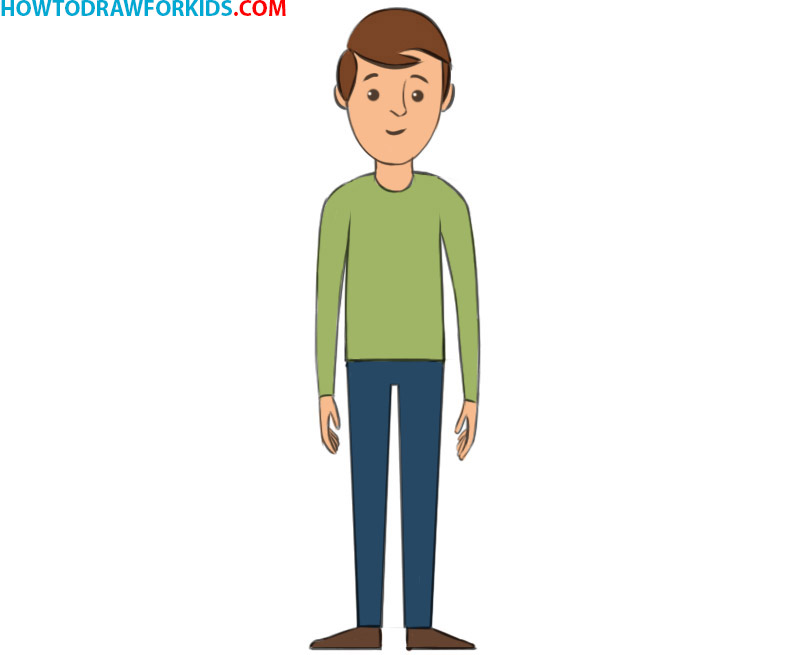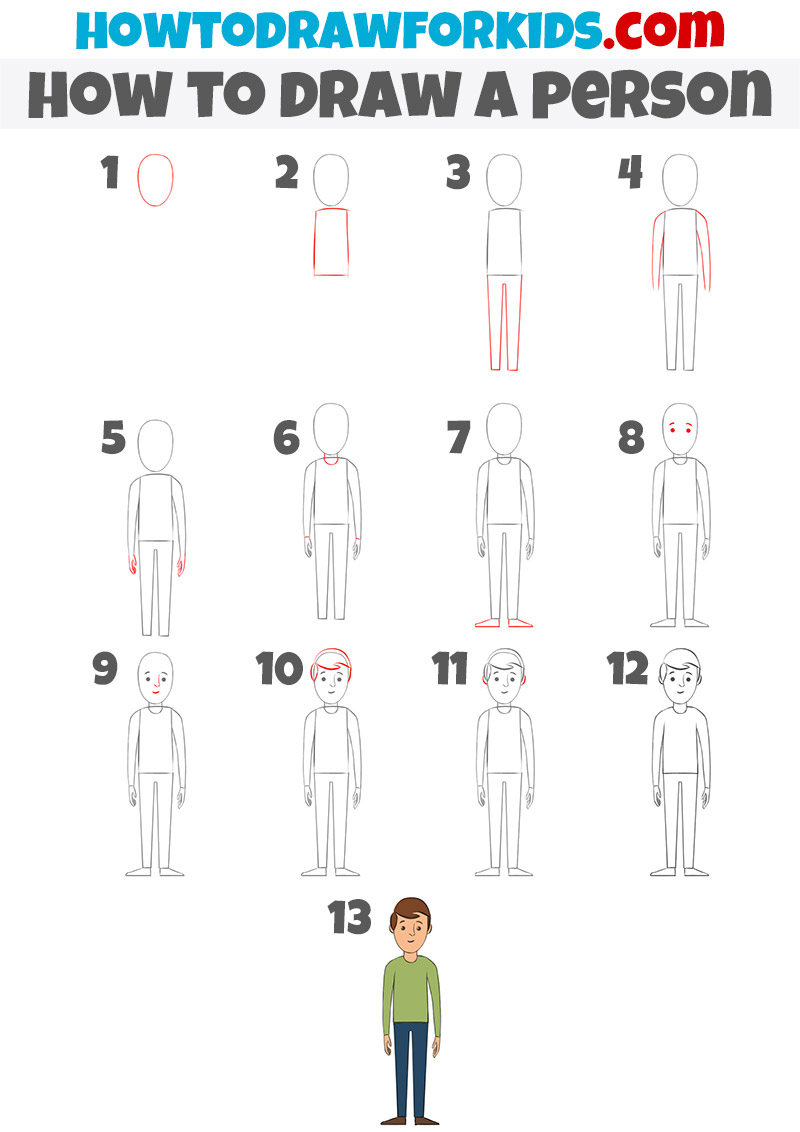 In this super easy drawing instruction, I will show you how to draw a person for kids.
Earlier on the pages of Howtodrawforkids.com, I have already shown you how to draw a man for kids. These two instructions are quite similar to each other, except that this guide is laid out in much more detail, which means this instruction will be easier.
Step 1
Let's start drawing a person by depicting a head in the form of an oval.
Step 2
Next, below the head, depict the torso in the form of a vertically elongated rectangle.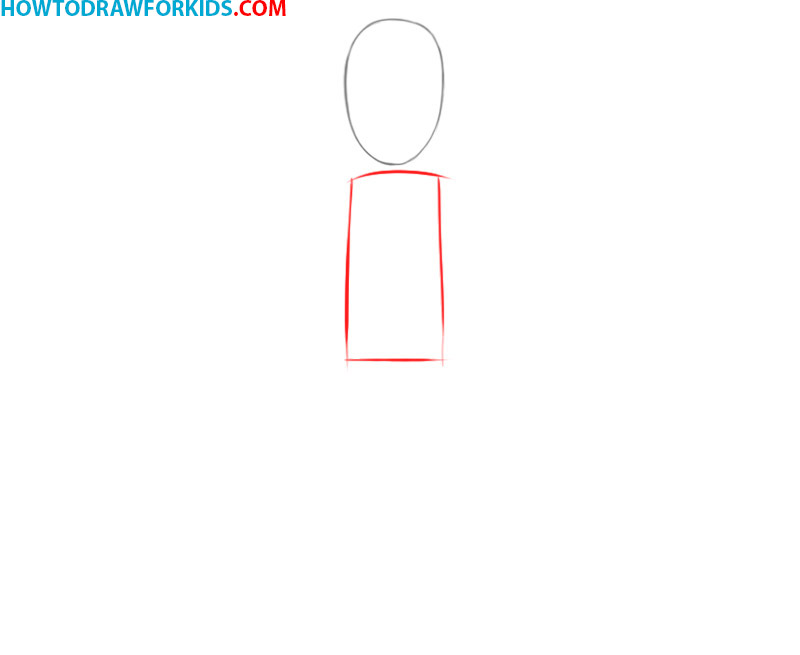 Step 3
Now depict legs below the torso using straight long lines.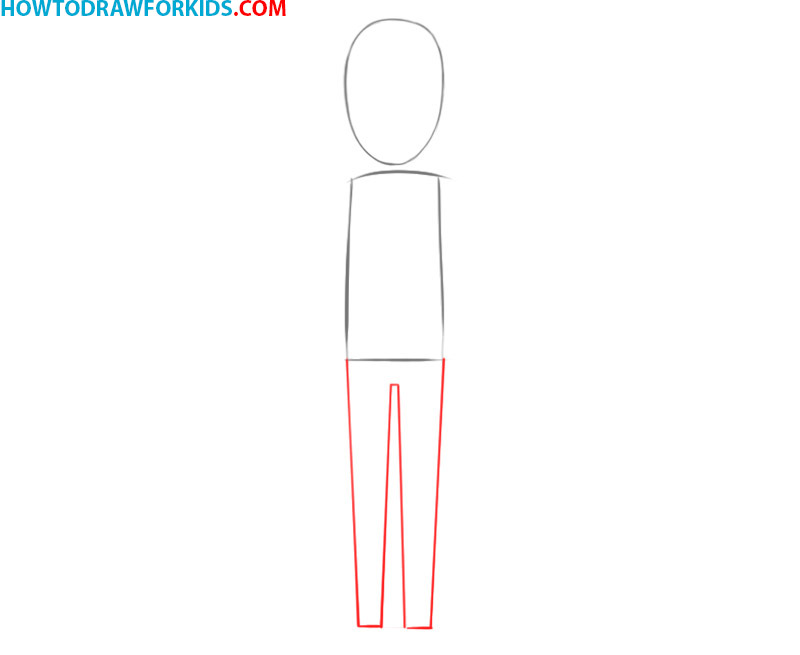 Step 4
Now go up again and draw the arms with four simple lines.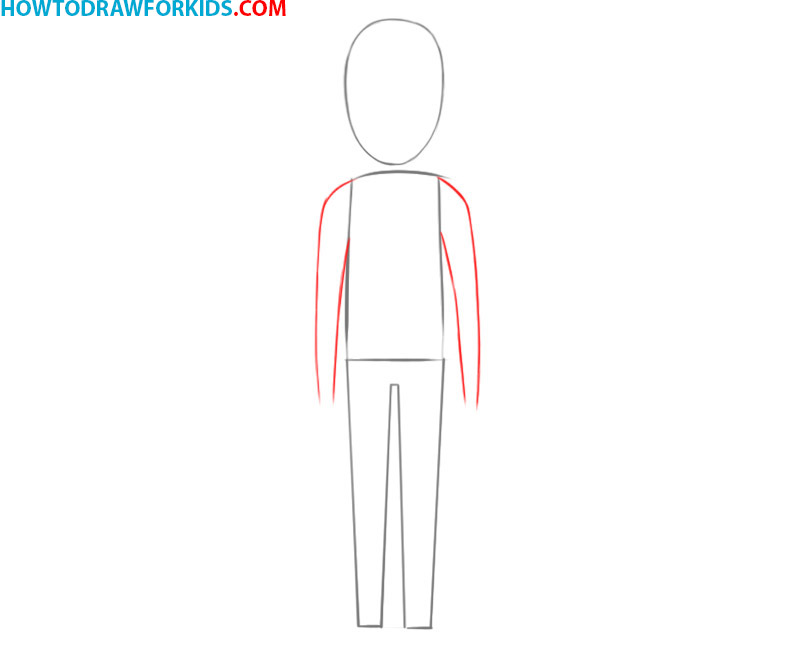 Step 5
Now, draw the palms and fingers with short, curved lines.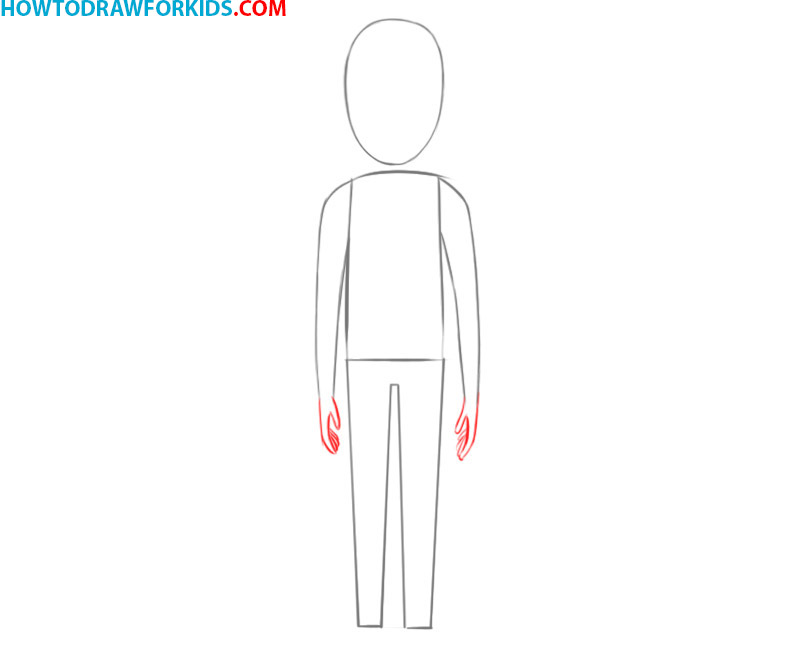 Step 6
A very simple stage in which draw a cylindrical neck and clothing lines on the wrists.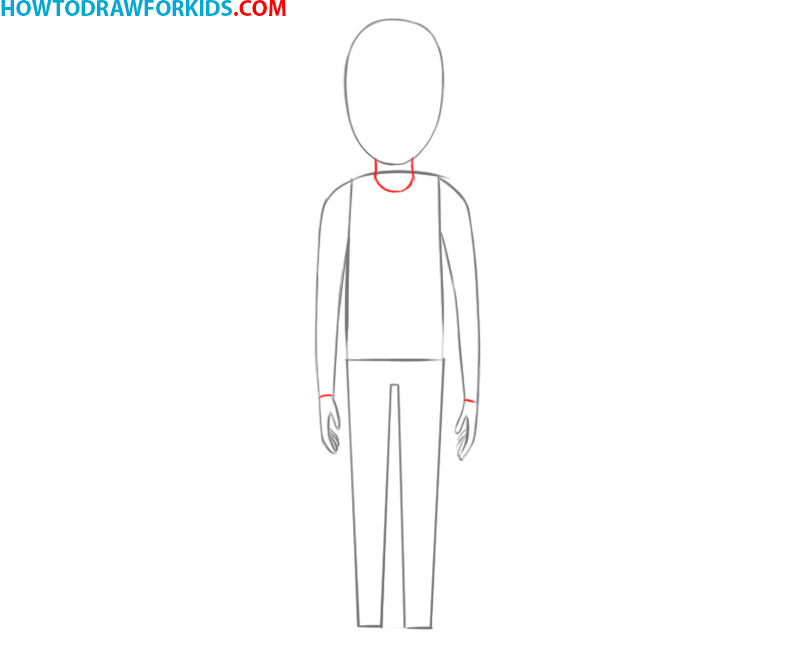 Step 7
Now go down to the very bottom of the sketch and depict the shoes with simple straight lines.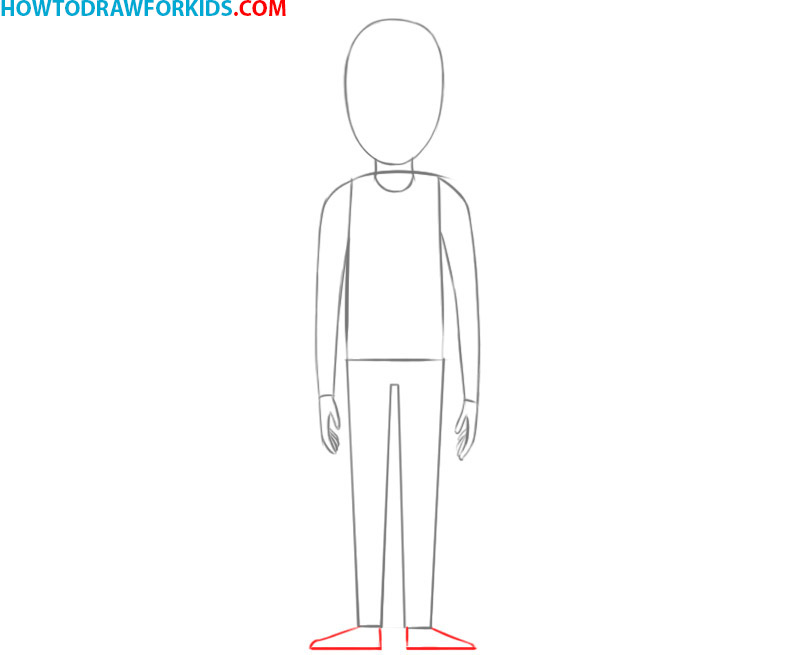 Step 8
Move to the head and draw the eyes as circles and eyebrows above the eyes.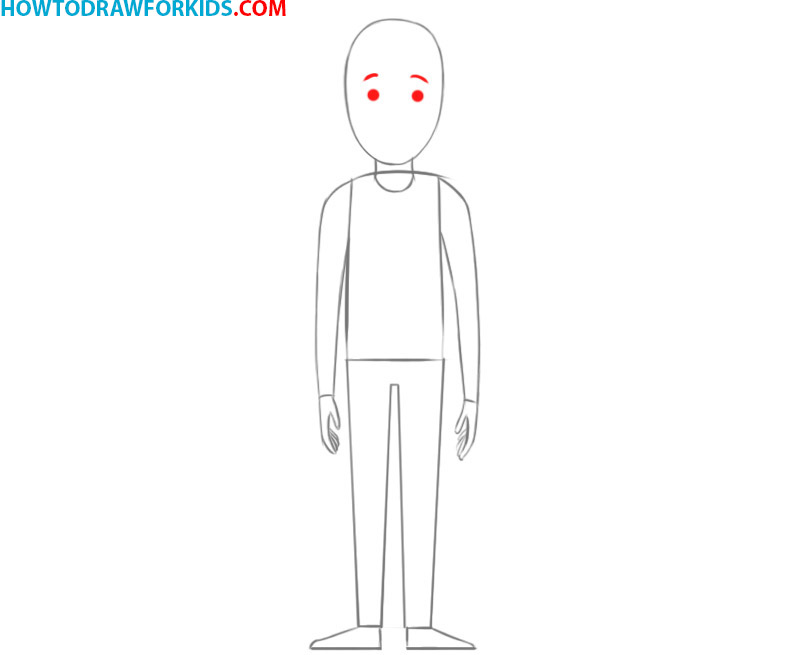 Step 9
Draw a nose between the eyes. After that depict a smile just below.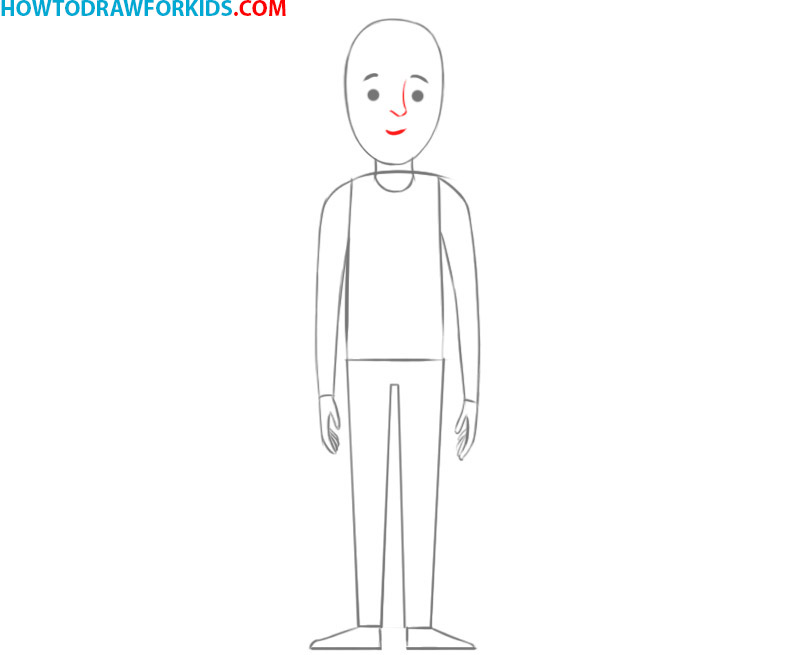 Step 10
Use a few simple, curved lines to draw the person's hairstyle.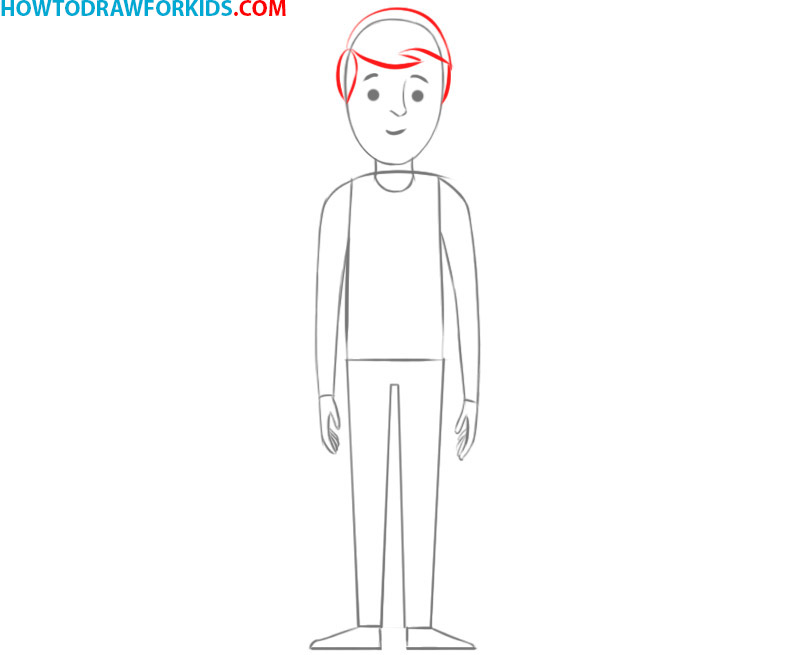 Step 11
The easiest stage in the guide on how to draw a person for kids, in which you just need to depict ears.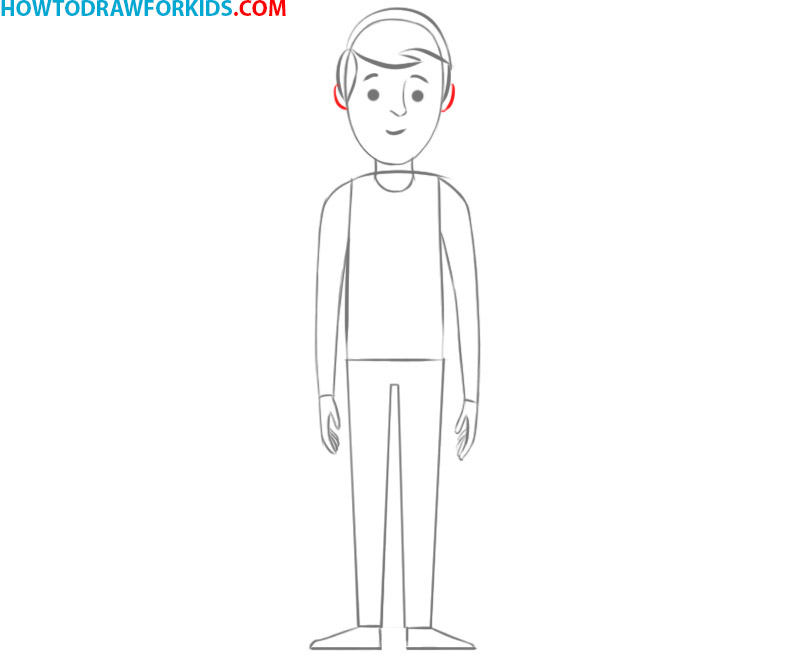 Step 12
Now, with the help of an eraser, get rid of all the construction lines from the person drawing.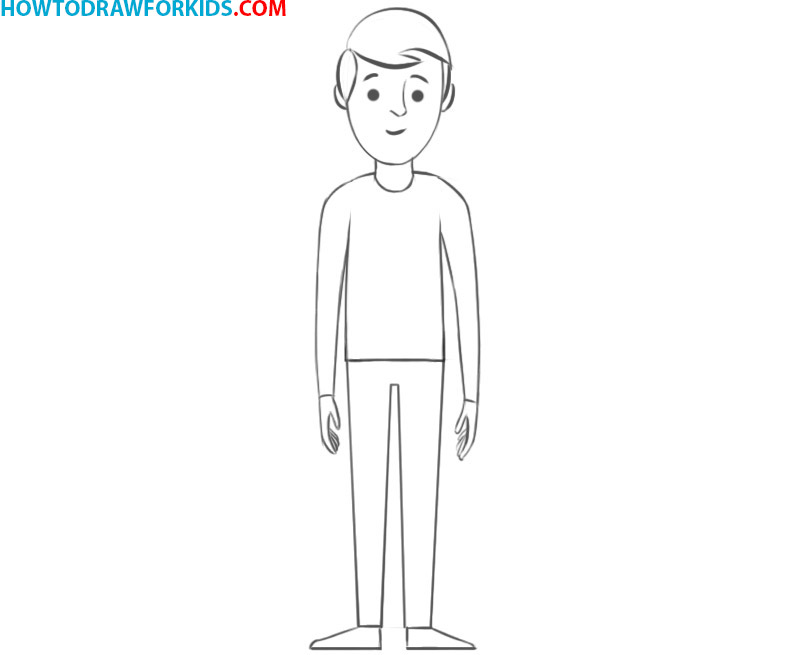 Step 13
Now is the time to paint the drawing of the person. Any colors of your choice can be applied here.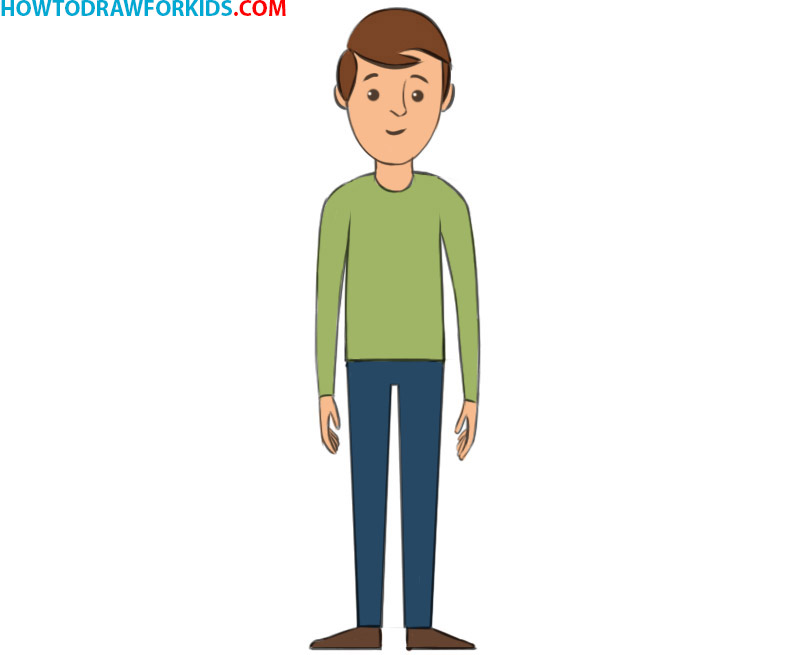 To make your person drawing more voluminous and convincing, add shadows. You can also add highlights to the eyes and some designs on clothes. This will make your drawing of a person different from my example.
If this instruction on how to draw a person for kids was interesting to you, then visit the People category, where you will find a lot of cool drawing instructions.