Today I will help you and you will learn how to draw a puppy face in just nine steps. I'm sure you'll really like this step-by-step guide.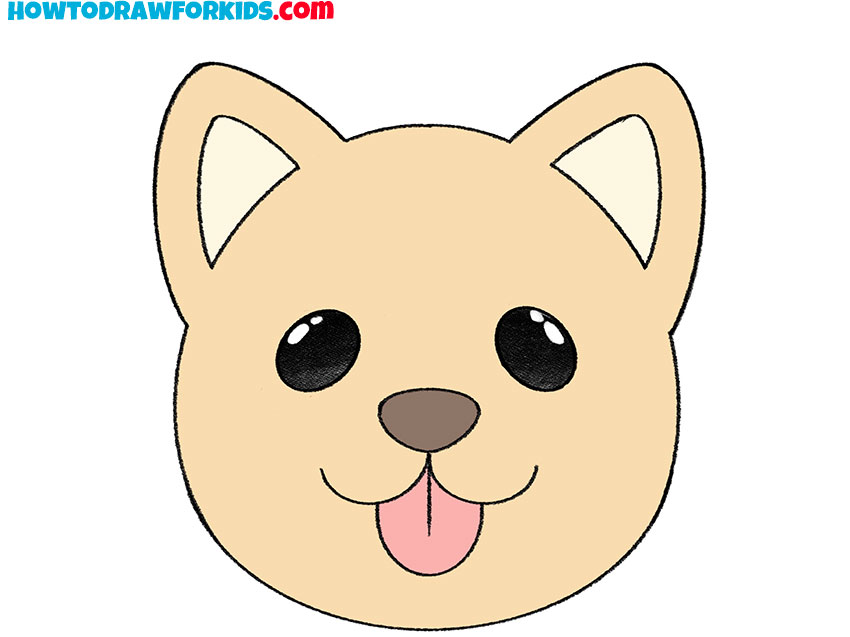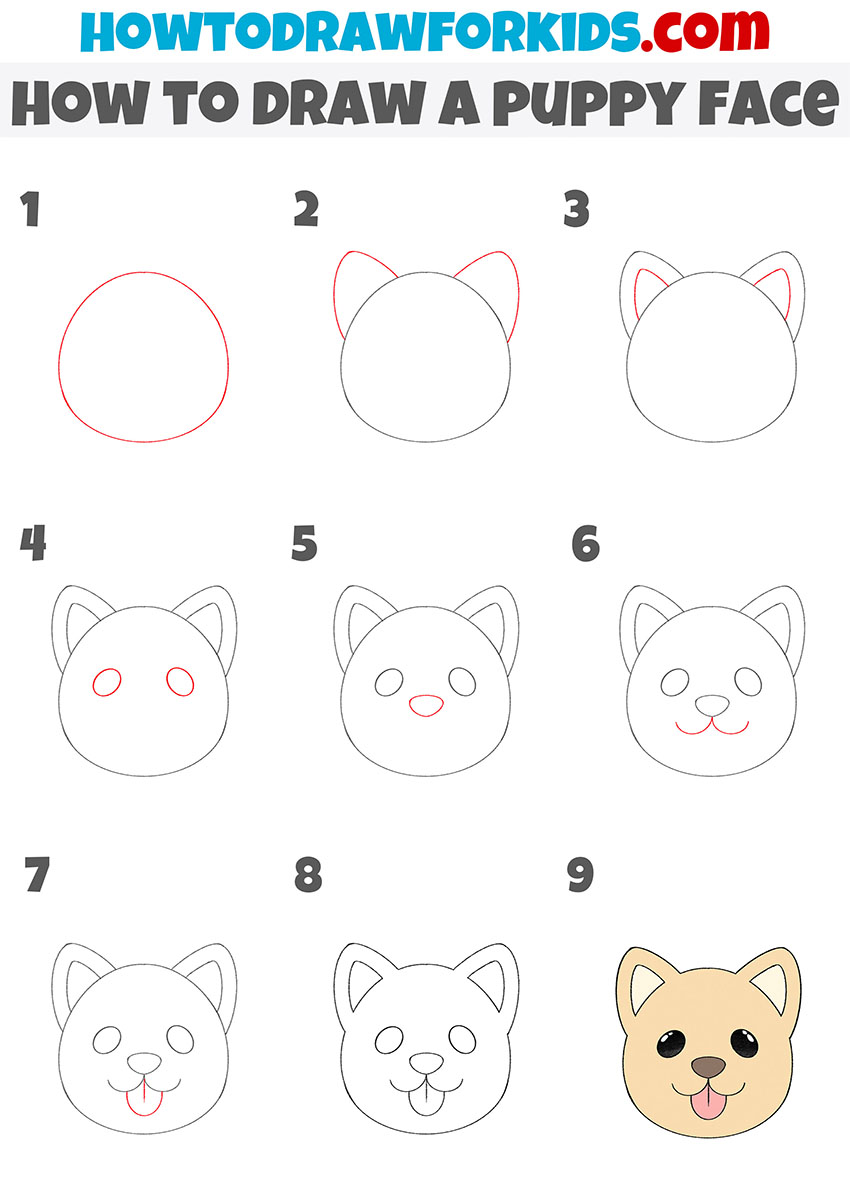 I have prepared an interesting and fun tutorial in which I will show you how to draw a puppy face. This simple step-by-step guide will help you develop your drawing talent and gain useful new skills.
In this lesson, you will find simple instructions on how to draw a puppy face. The lesson is designed in such a way that any novice artist can easily follow all the drawing steps and get a good result.
The picture shows a little inquisitive puppy. The puppy has kind eyes, a nose, and a mouth that have a simple structure, the tongue is stuck out. The puppy face is presented in a cartoon form and looks very cute. Hope you love dogs and enjoy this lesson.
Materials
Pencil
Paper
Eraser
Coloring supplies
Time needed: 25 minutes
How to Draw a Puppy Face
Draw the outline of the head.

At this stage, depict a straight oval.

Sketch out the ears.

Draw two ears with smooth lines.

Add the inside of the ear.

Depict a curved line inside each ear.

Depict the eyes.

To do this, draw two identical ovals.

Draw the nose.

Depict the nose of the same shape as in the example.

Sketch out the mouth.

From the bottom of the nose, draw small rounded lines to the sides.

Add the puppy's tongue.

Draw the long tongue with a smooth line.

Correct inaccuracies.

Remove all extra lines with an eraser.

Color the puppy face.

Choose brown, beige, grey, pink, and black. Don't forget to add highlights to the eyes.
Lesson over! Now you can download the short version of the lesson in PDF format for free. Thanks to this file, the lesson will be available to you at any time when there is a desire to be creative.