How to Draw a Volleyball in 4 Very Simple Steps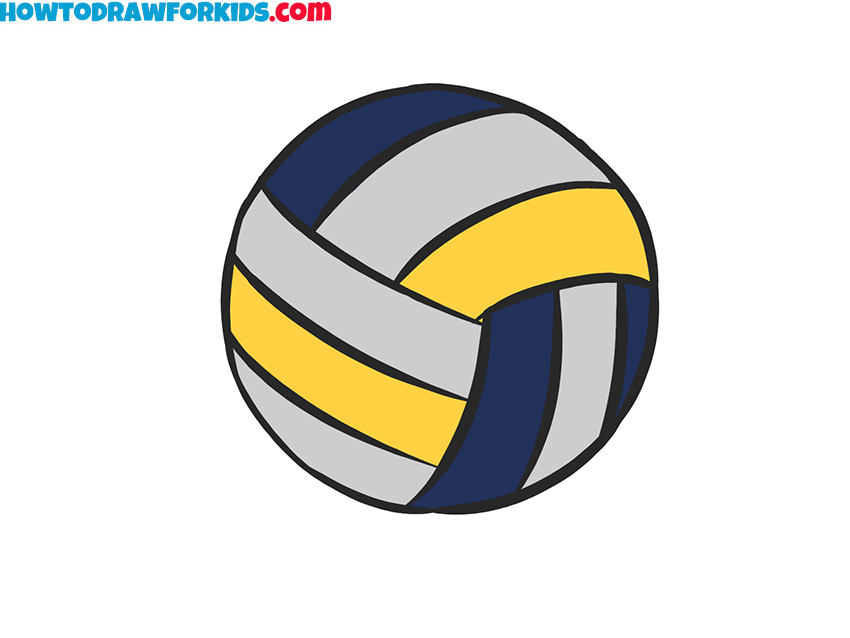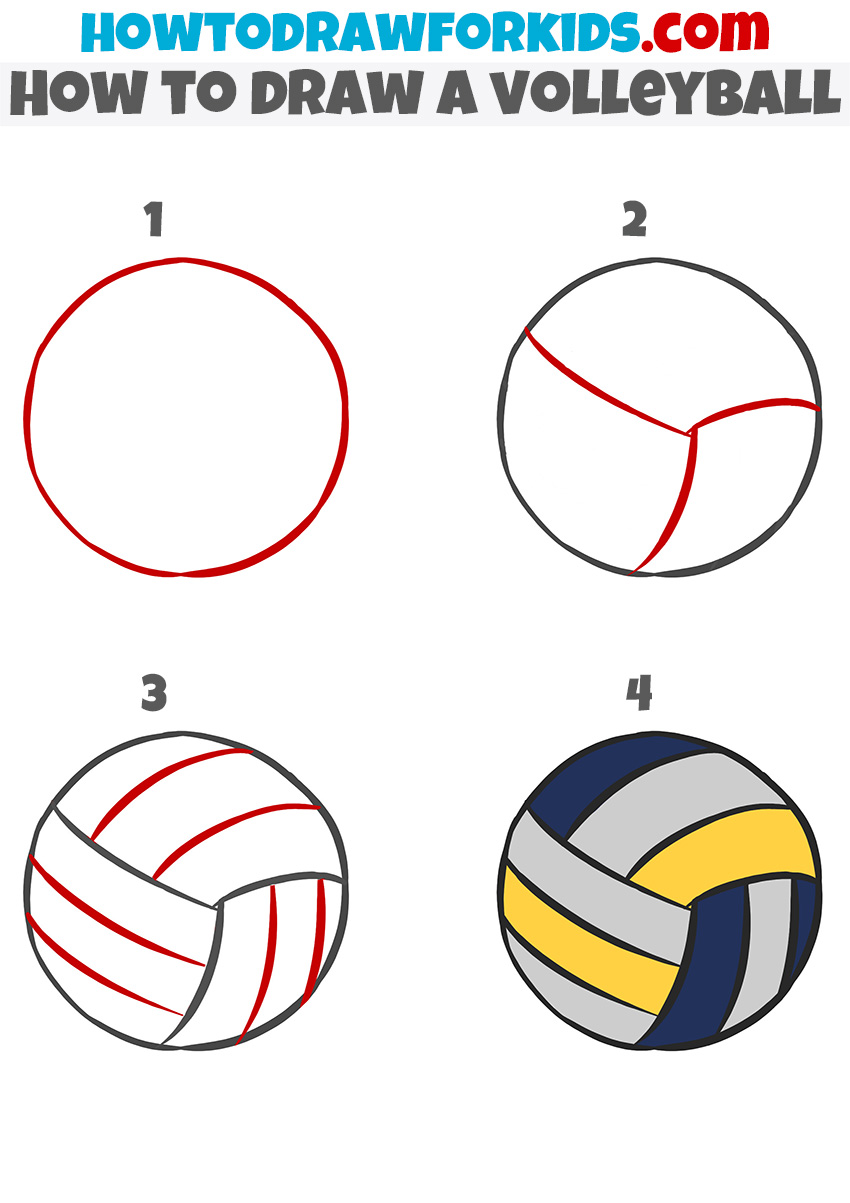 This lesson on how to draw a volleyball will be really simple since here the young artist will not have to create any complex geometric shapes.
The most difficult moment in the process of drawing a volleyball will be the process of creating a circle. But at the same time, by repeatedly drawing a circle, the young artist will train the skill of creating circles.
Let me remind you that you can always check the correctness and proportionality of your drawing of a volleyball by looking at it through a mirror, or moving away from it at some distance.
If you are ready, then grab your art tools, and let's get down to the sketching process!
Materials
Pencil
Paper
Eraser
Coloring supplies
Time needed: 15 minutes
How to Draw a Volleyball
Sketch the outlines of the volleyball.

To make the ball round and smooth, you can use the mirror tip I wrote about above.


Start creating the texture of the volleyball.

Draw three smooth and slightly curved lines that connect at the center of the ball.


Continue drawing the texture of the volleyball.

Now add six more slightly curved lines as shown in my example.


Color the volleyball drawing.

I used gray, yellow, and blue colors. You are free to use the colors from my example or come up with your own color combination.

This was a ball drawing lesson and I hope you find it interesting and useful. If you have any comments, be sure to write to us in the comments section below this article.
Also, don't forget to download and print the PDF version of this tutorial. There you will find the steps presented above, as well as a coloring page, tracing worksheet, and grid drawing worksheet.