In this step-by-step tutorial, I will show you how to draw a cougar. I'm sure this simple guide will help you.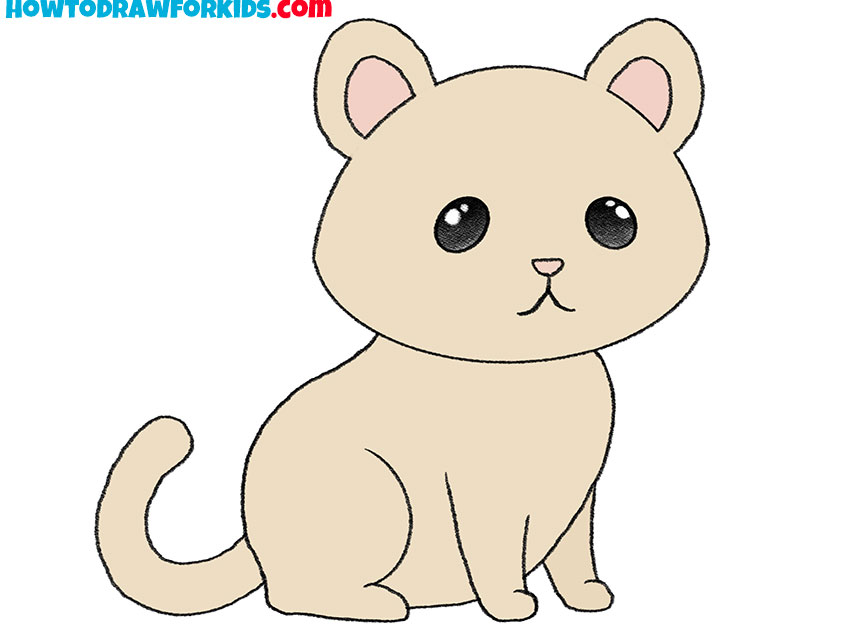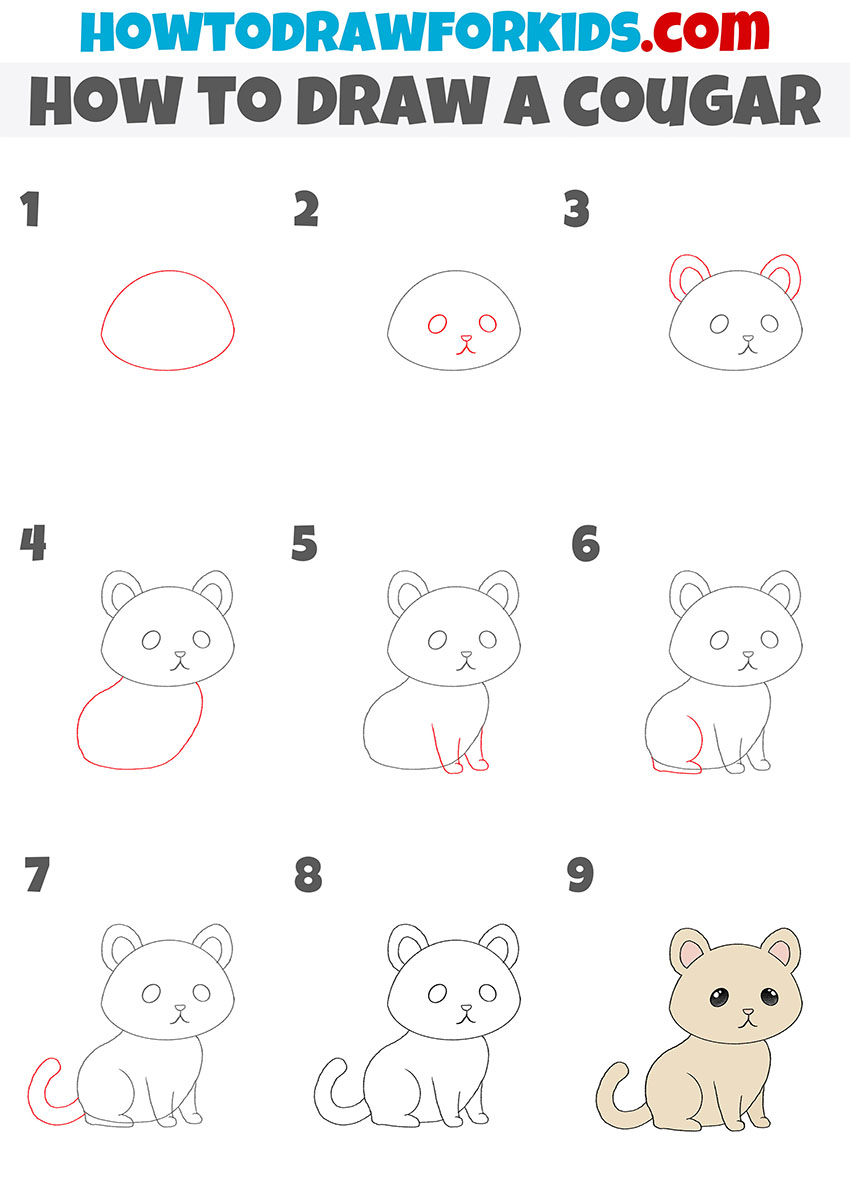 Today you will learn how to draw a cougar. You will definitely like this lesson if you love animals and want to improve your art skills.
In this lesson, I will tell you in detail and demonstrate how to draw a cougar step by step. Cougar is a big wild cat. This is a beautiful graceful mammal that has a flexible body. Cougar cubs have a spotted color, but as they grow older, the color becomes monochromatic.
I hope you enjoyed learning some fun facts about this agile and intelligent animal. Now I will ask you to prepare the necessary art supplies and you can do the lesson.
Materials
Pencil
Paper
Eraser
Coloring supplies
Time needed: 30 minutes
How to Draw a Cougar
Draw the head.

The head is rounded and slightly convex on the sides.

Add elements of the muzzle.

Sketch out the eyes, nose, and mouth.

Depict the ears.

The ears are rounded.

Sketch out the torso.

Draw a smooth line from the head to depict a rounded torso.

Draw the front paws.

The front paws are short and located at a small distance from each other.

Add the back paw.

With the help of a smooth rounded line draw the hind paw.

Depict the tail.

The cougar's tail is long and turned up.

Correct inaccuracies.

Use an eraser to remove extra lines in your drawing.

Color the cougar.

Use beige to color the fur. Color the eyes black and add highlights.
Share your impressions about this lesson in the comments, at the same time write what other animals you would like to draw. I will prepare new exciting lessons in accordance with your wishes.
As usual, I have prepared for you a PDF file containing a short version of this guide. Download the file to have access to additional content for free.