How to Draw a Cute Elephant
In this lesson, you will learn how to draw a cute elephant. This instruction consists of only nine very easy steps.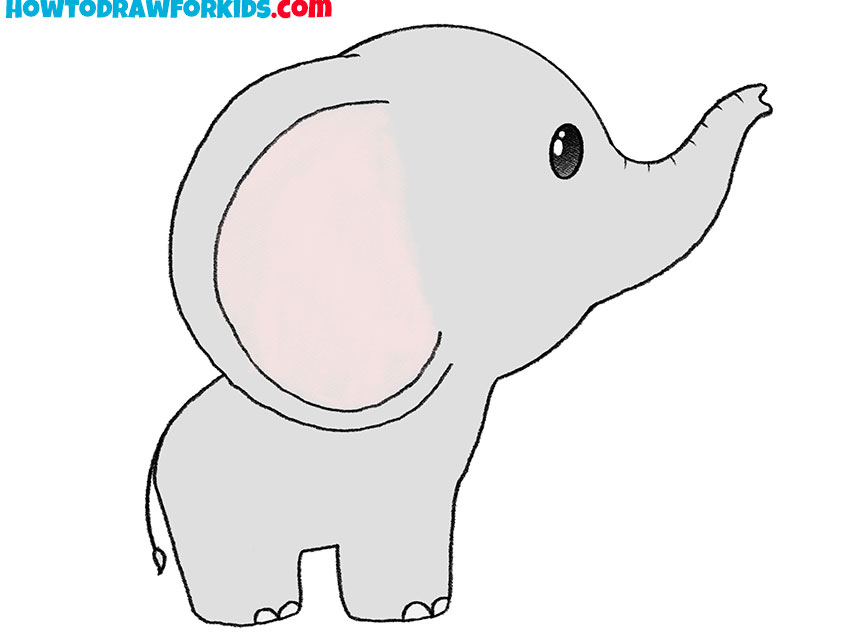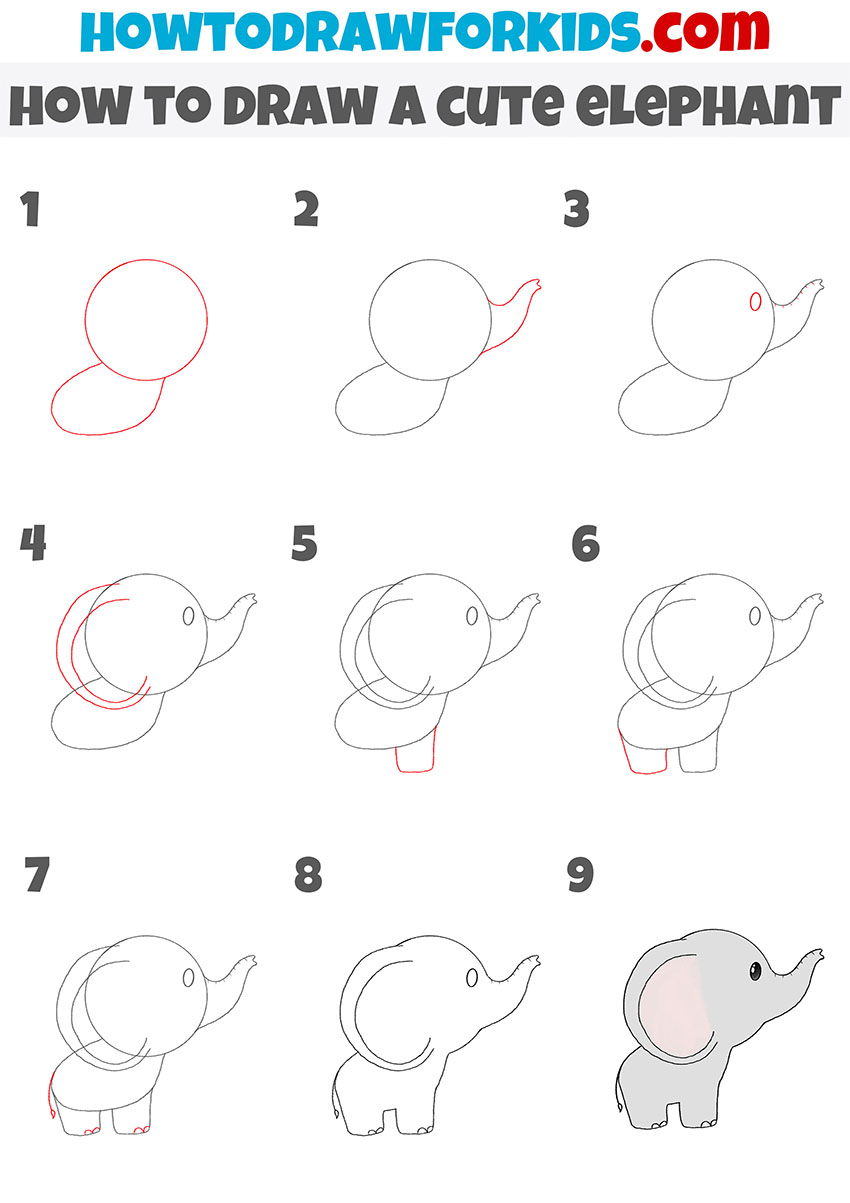 In this tutorial, you will learn how to draw a cute elephant. This guide is very simple and consists of nine simple steps.
This tutorial shows one of the easiest ways to draw a cute elephant. The elephant is presented in a cartoon style and looks very funny. The body of an elephant has a rounded shape, the head is larger than the body, and the legs are short.
It uses simple lines that any novice artist can easily repeat. The drawing contains a minimum of elements, and completing all the drawing steps will not take much time.
You will need attention and accuracy. Try to make the same lines as shown in the figure, keep the proportions.
Materials
Pencil
Paper
Eraser
Coloring supplies
Time needed: 30 minutes
How to Draw a Cute Elephant
Draw the head and torso.

Depict a smooth circle and use a smooth rounded line to add the torso.

Sketch out the elephant's trunk.

On the side of the head, add the trunk that is turned up.

Add an eye and small folds on the trunk.

Draw an oval to depict the eye. Add small strokes along the upper edge of the trunk.

Depict the ears.

With the help of two rounded lines draw the large ear.

Draw the front leg.

The front leg is short and wide.

Depict the back leg.

Add the back leg of about the same shape.

Sketch out the toes and tail.

Draw small semicircular lines at the bottom of the legs. Depict the thin tail and add the brush.

Correct inaccuracies.

Use the eraser to remove all extra lines.

Color the cute elephant.

You will need grey, pink and black. Add highlights to the eyes.
For your convenience, I have prepared a short version of the lesson as a PDF file in advance. Download the file and enjoy drawing anytime!