How to Draw a Baby Elephant
Learn how to draw a baby elephant with this tutorial. This guide is very simple and consists of only nine easy steps.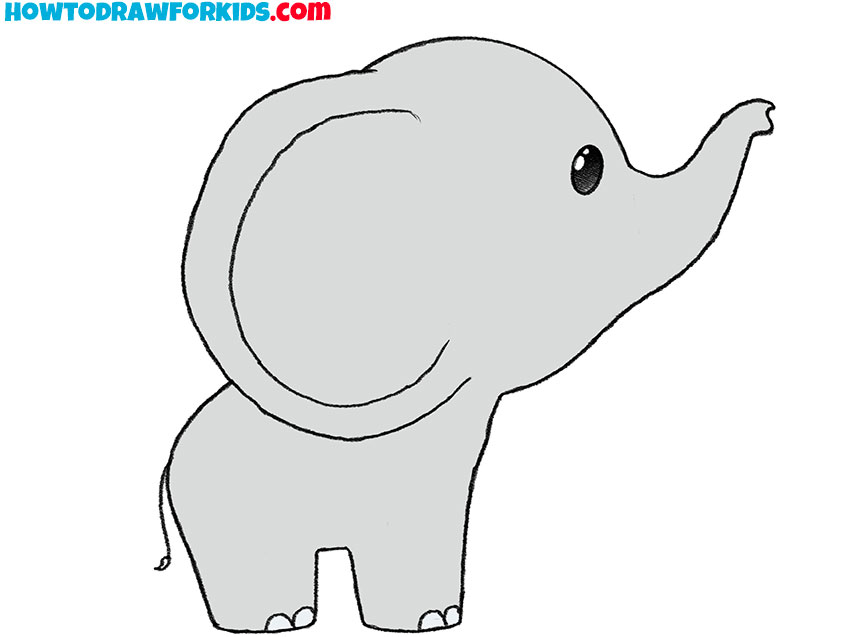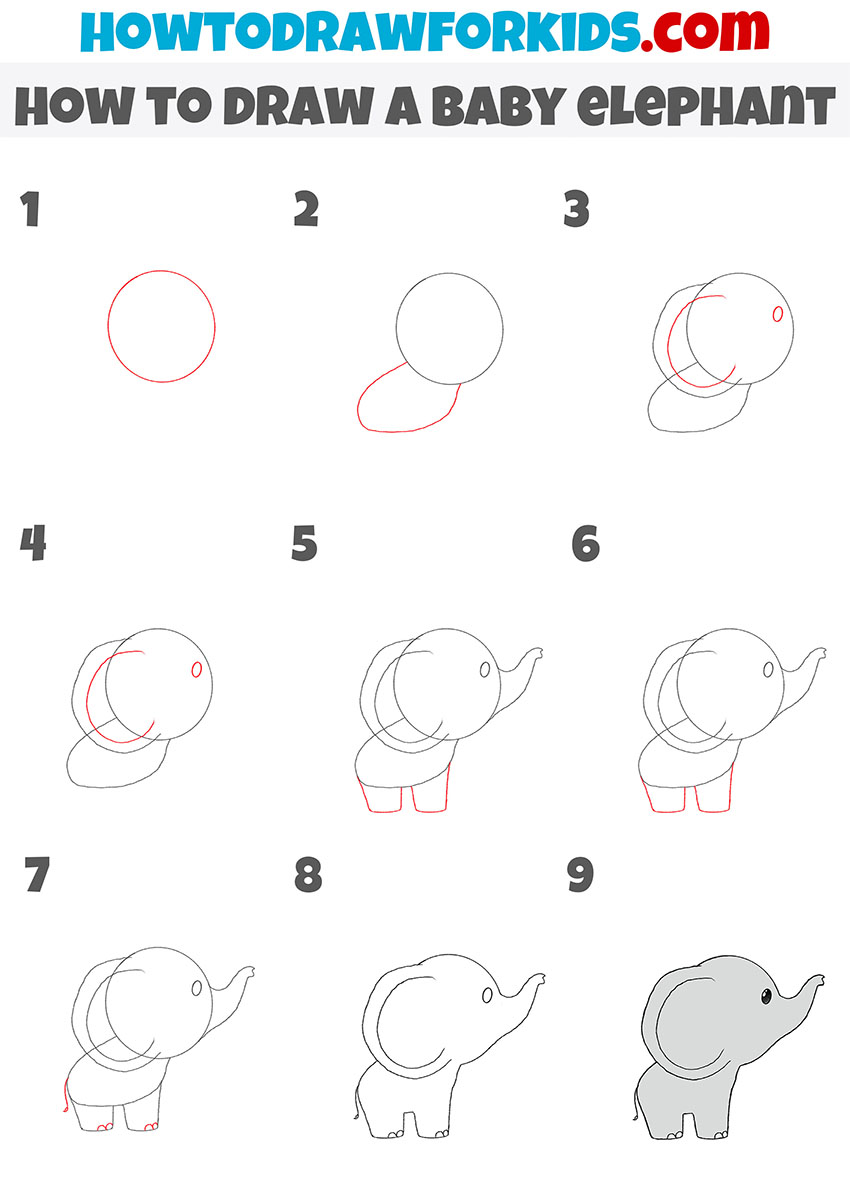 Now you will learn how to draw a baby elephant. This lesson is designed specifically for children and beginner artists.The guide has simple lines that can be easily repeated. I am sure that you will enjoy this lesson and enjoy the creative process.
The baby elephant looks very cute. Surely you have seen such a baby elephant in pictures or cartoons. Pay attention to body proportions. The head is larger than the body, the legs are wide and short, the trunk is relatively short. It's not realistic, but it's very cute and funny.
In this lesson, you will need the ability to make smooth rounded lines. Try at every stage so that you get an excellent result.
Materials
Pencil
Paper
Eraser
Coloring supplies
Time needed: 20 minutes
How to Draw a Baby Elephant
Draw the head.

This is easy to do, just draw an even circle.

Depict the torso.

At the bottom of the circle, draw a rounded line of the same shape as in the example.

Sketch out an ear.

On the right side of the head, draw a long, rounded line.

Add the eye and the inside of the ear.

The eye is oval in shape, the inside of the ear is a long rounded line.

Draw the trunk.

The trunk is short and turned up. The lower part is wide, the end of the trunk is narrow.

Sketch out the legs.

At the bottom depict two wide legs.

Add details.

At the back draw the short tail and on the legs add toes using semicircular lines.

Delete unnecessary lines.

Carefully remove all unnecessary lines and correct inaccuracies.

Color the baby elephant.

Use gray to color the elephant's body, color the eyes black and add highlights.
The lesson is over and now you know how to draw a baby elephant. As usual, I have prepared for you a short version of the lesson in PDF format and now you can download this file for free.