Do you want to learn how to draw a cartoon elephant easily? I'll show you how to do it in this simple tutorial in just nine steps.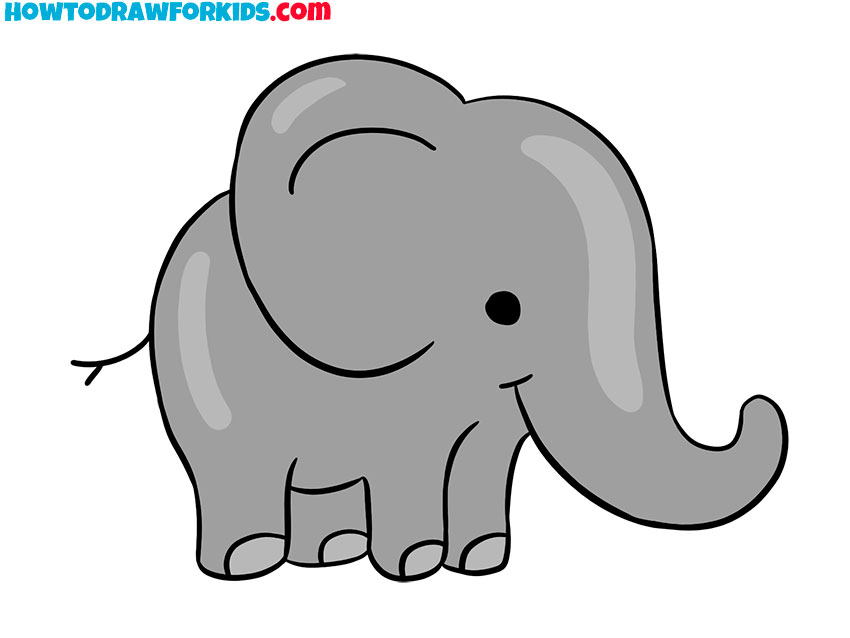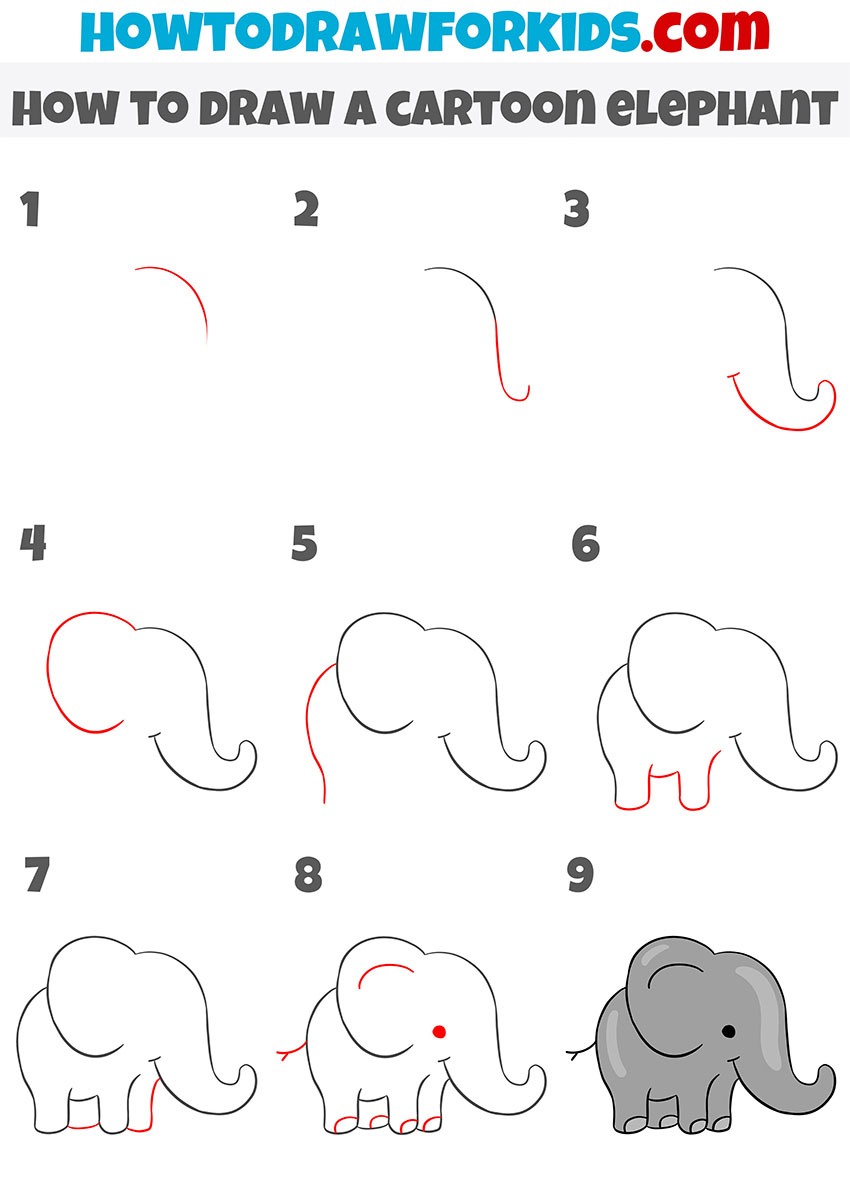 In this tutorial, I will show you how to draw a cartoon elephant. This is the largest land animal on our planet. We know that elephants are very intelligent and calm animals and only in rare cases can they show aggression.
The elephant has big ears and a long trunk, tusks, and thick legs. Elephants seem slow and clumsy, but in fact, these animals can develop great speed, and elephants can also swim well.
In this lesson, the elephant is presented in a cartoon style. In fact, this is a cute little elephant. You can easily draw this animal if you consistently follow all the steps and use small tips. Here you will need your ability to draw smooth lines. Be patient and careful at every step to get a great result.
Materials
Pencil
Paper
Eraser
Coloring supplies
Time needed: 20 minutes
How to Draw a Cartoon Elephant
Draw the front of the head.

Sketch out a smooth rounded line.

Depict the front of the trunk.

At this stage, draw a curved line down.

Add the rest of the trunk.

Continue drawing the trunk and draw a smooth rounded line at the bottom.

Sketch out the ear.

From the top of the head, depict a rounded line, as shown in the example.

Draw the back of the torso.

From about the middle of the ear, depict a smooth line down.

Depict the legs.

With smooth lines draw the front and back legs.

Sketch out the rest of the legs.

Draw the legs that are further away from us.

Add details.

Depict the eye, tail, the inside of the ear, and the toes.

Color the cartoon elephant.

Use gray color, highlight some areas with light gray color.
By tradition, I have prepared a PDF file that contains useful content. Download the file and you can return to this lesson at any time, even if there is no Internet access.