I have prepared for you the simplest lesson on how to draw headphones. I am sure you will find this guide useful.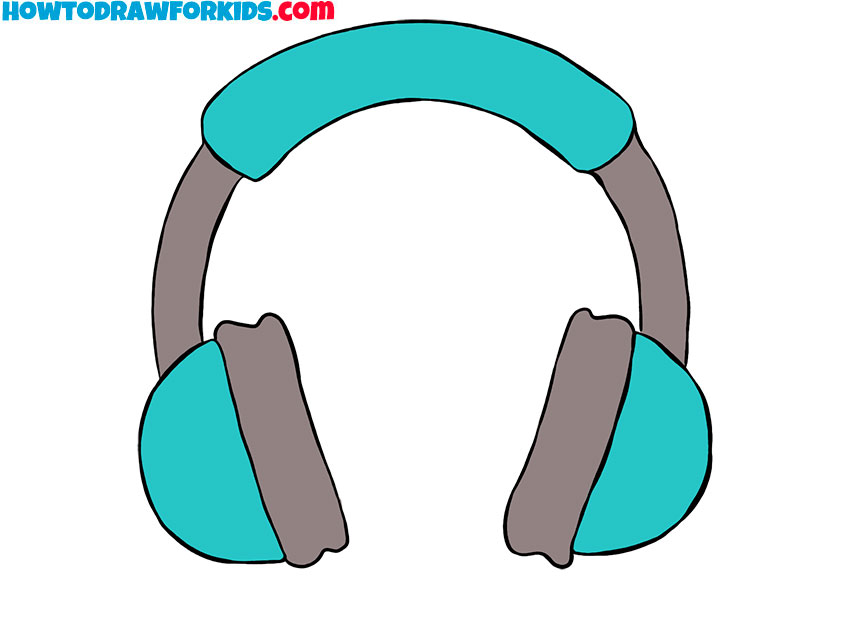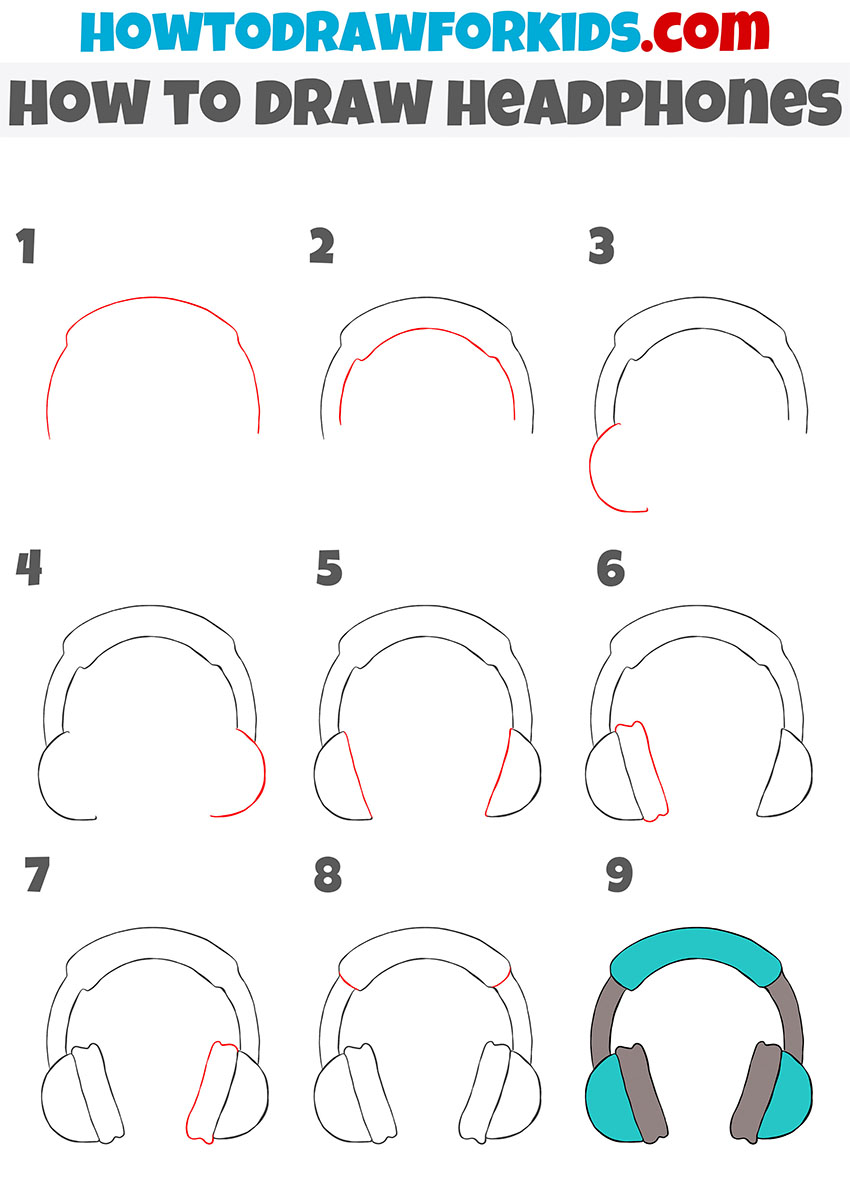 In this drawing tutorial I will teach you how to draw headphones step by step. I am sure that this lesson will be very useful for you and you will be able to perfectly practice drawing rounded lines in it.
Headphones are a very practical device for personal listening to music, speech, or other audio signals. To draw headphones, you will need to be able to draw smooth, rounded lines.
Feel free to take on this lesson, even if you still have no drawing experience at all. With the help of this detailed instruction, drawing can be easily done by a child or a novice artist.
Materials
Pencil
Paper
Eraser
Coloring supplies
How to Draw Headphones
Draw the top outline of the headphone arc.

To complete this step, sketch out a large, curved line.

Add the bottom outline of the headphone arc.

Draw another curved line and the top arch of the headphones is almost complete.

Depict the outer outline of the left earcup.

Begin by drawing the cup of headphones from which the sound is coming out.

Add the outer outline of the right cup.

Depict it as a semicircle, similar to the detail in the previous step.

Draw the inner outlines of both cups.

Depict straight lines around the edges of both ear cups.

Draw the ear pads on the left side.

Sketch out detail to the left cup using a curved line.

Add an ear pad on the right side.

Draw this from the edge of the right earcup using a curved line.

Depict the edges of the padding on the arch.

Use two short lines to complete the headphone arc.

Color the drawing.

Choose any colors you like.
If you have any questions during this drawing lesson, be sure to ask them in the comments. I remind you that for your convenience, I have created a PDF with a short version of this tutorial.
The Simplest Way to Draw Headphones
First draw the upper part in the form of two arcs, then draw the ear pads as shown in my example. Complete the headphone drawing process by coloring them in your favorite colors.