In this step by step tutorial you will learn how to draw a hospital. This guide is very helpful and simple.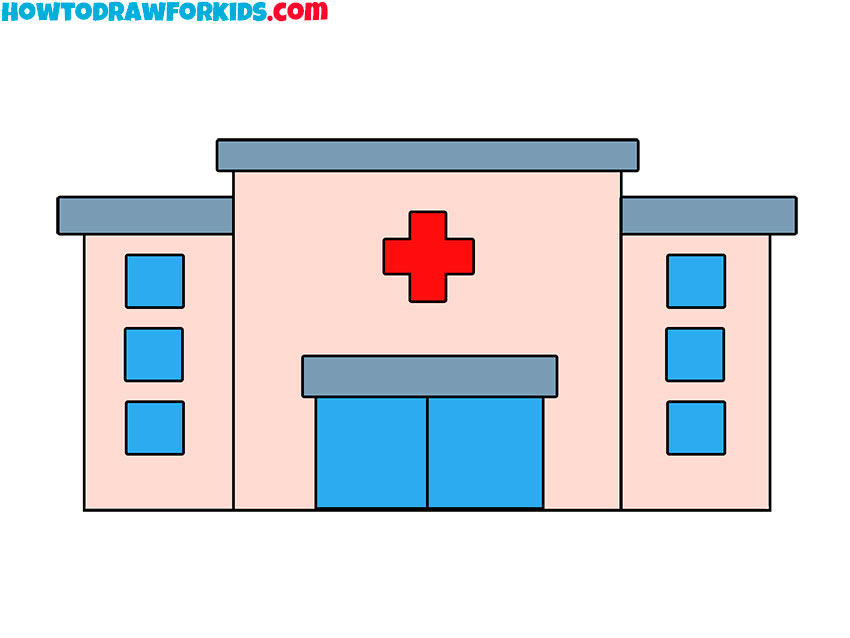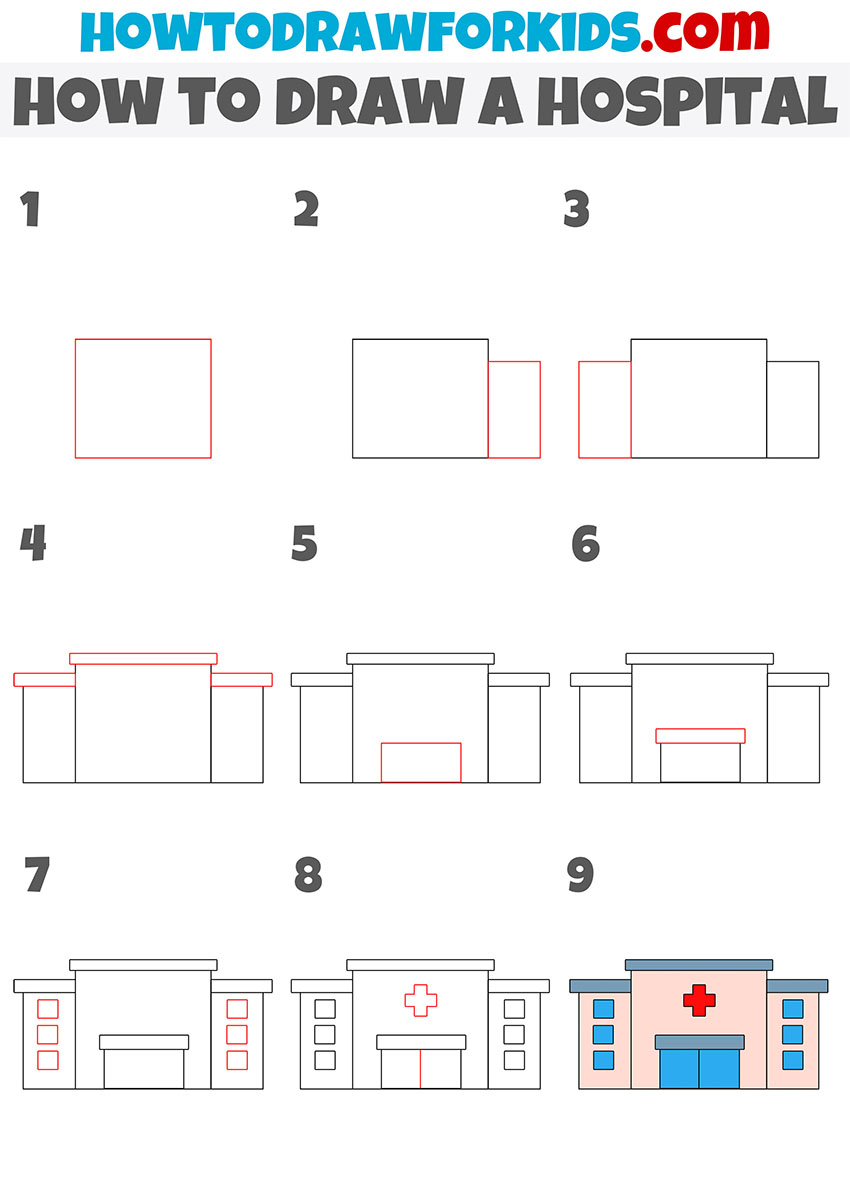 In this tutorial, I will show you how to draw a hospital. This is a medical institution where you can diagnose and receive medical care.
In the picture, you see a simple example of how to quickly draw a hospital. The building consists of the main central building and two buildings on the sides. There is a red cross on the central building, this symbol explains the purpose of this building.
You will quickly draw all the elements of the hospital because the lesson is designed specifically for beginners. But in this lesson, you will need the ability to draw straight lines.
Materials
Pencil
Paper
Eraser
Coloring supplies
Time needed: 20 minutes
How to Draw a Hospital
Draw the central body.

Determine the size and location of the hospital and draw a square.

Depict the side of the building.

Add a straight rectangle on the right side.

Draw the second side part.

Repeat the previous step and draw a rectangle on the left.

Sketch out the roof.

At the top, depict long, narrow rectangles.

Sketch out the entrance.

Draw a rectangle on the central body.

Depict the canopy over the entrance.

Using a few straight lines, draw a long, narrow rectangle.

Draw windows.

Depict three square windows on both sides.

Add details.

Draw the cross on the central body and add the doors.

Color the drawing.

Choose pink, blue and red.
Now you know how to draw a hospital. Everything turned out to be very simple! You can improve your drawing and make the environment for the hospital. Add some objects – road, lawn, trees, sky. Make your drawing bright and saturated!
For your convenience, I have prepared a PDF file with a short version of the lesson. You can download the file for free and repeat the lesson at any time, even if you don't have Internet access.