Want to feel like the great Leonardo da Vinci? This lesson is for you! I will teach you how to draw Mona Lisa quickly and easily.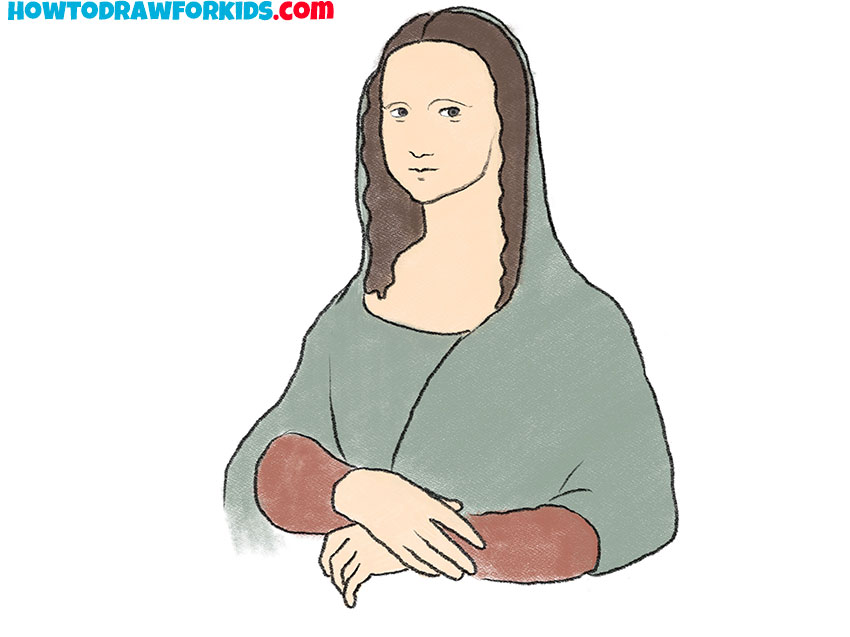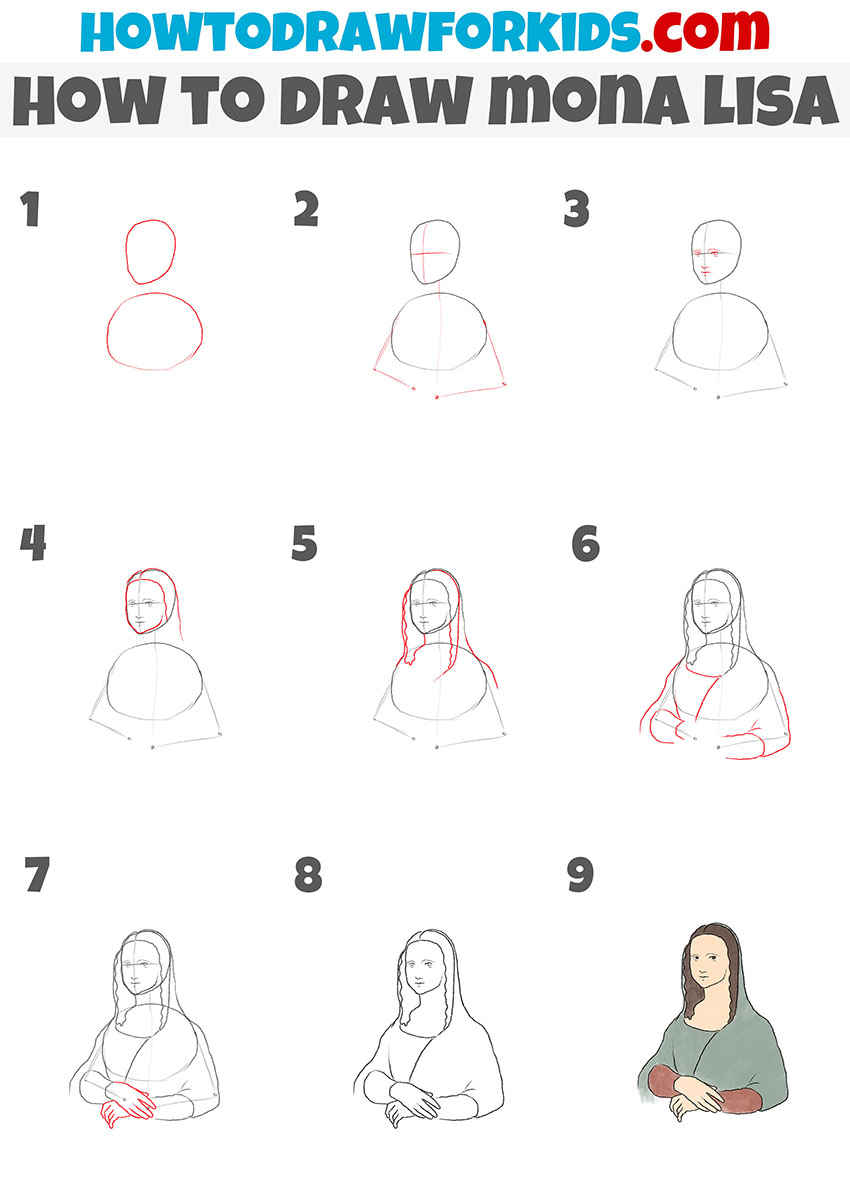 Today you will learn how to draw Mona Lisa. This lesson will be useful for you, and you can apply the acquired skills in your next drawings.
Now you have to complete an interesting lesson in which I will show you how to draw Mona Lisa. Surely you are familiar with this image and you have seen a similar image more than once.
Mona Lisa is a famous painting by Leonardo da Vinci. The great painter worked for a very long time to create this picture. The painting is currently kept in the Louvre, the largest museum in the world.
Mona Lisa is the most expensive painting in the world. The history of the creation of the picture has its own secrets that have not yet been solved. For example, it is still not known what kind of woman is depicted in the picture, there are only assumptions.
I hope you enjoyed learning a few facts about this masterpiece and are ready to complete the tutorial. Try to keep the proportions so that the image is more believable.
Materials
Pencil
Paper
Eraser
Coloring supplies
Time needed: 30 minutes
How to Draw Mona Lisa
Draw the outline of the head and torso.

Depict an oval and add another circle at the bottom.

Depict the guidelines.

Draw thin lines to define the center of the face. Depict lines to outline the position of the hands.

Add the facial features.

Sketch out the eyes, nose and mouth.

Draw the oval of the face and draw the hair.

Depict an oval face with a smooth line. Draw the hair on the head.

Depict the rest of the hair and cape.

With wavy lines, add the rest of the hair, and use smooth lines to draw the cape on the head.

Sketch out the clothes.

With smooth lines draw the elements of clothing and add the sleeves.

Depict the hands.

Be careful at this stage, try to correctly draw the shape of the hands.

Correct inaccuracies.

Carefully remove the guidelines on your drawing.

Color the Mona Lisa.

Use beige, brown, gray, and burgundy.
By tradition, I have prepared a PDF file for you with a short version of the lesson. Download the file so that you can return to this lesson at any time if necessary.