I have prepared for you a fascinating lesson on how to draw a witch's broom. I'm sure you'll enjoy this lesson very much.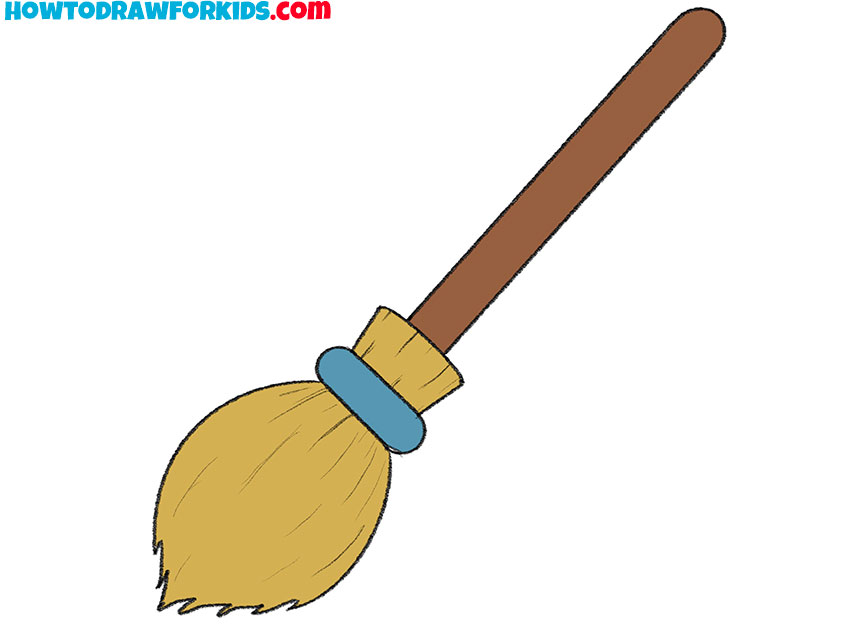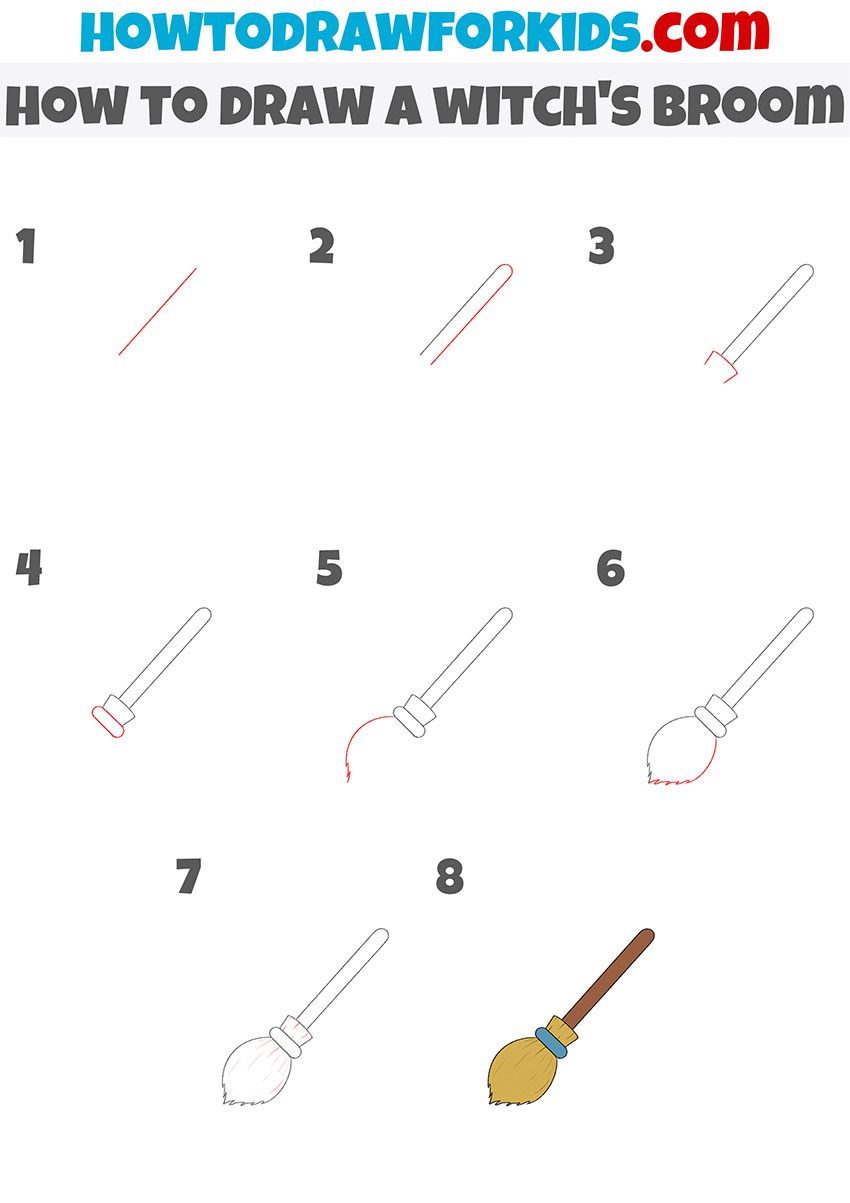 In this drawing tutorial, you will learn how to draw a witch's broom step by step. This lesson is very simple and consists of just eight easy and clear steps. You have probably seen this object in various cartoons, movies, or books. A witch's broom is a magical object used by witches as a means of transportation. The witch gets on top of the broom and can fly on it.
In this drawing lesson, you will first draw a witch's broom handle, then the bottom part of the broom, and then you can color the finished drawing. This lesson is specially created for children and beginner artists, so it does not contain any difficult elements for drawing.
Prepare your drawing materials and get started on this interesting lesson. I hope you will have a beautiful drawing!
Materials
Pencil
Paper
Eraser
Coloring supplies
Time needed: 20 minutes.
How to Draw a Witch's Broom
Start drawing the broom handle.

This is a very simple step, so you have to draw just one straight diagonally oblique line to do it.

Complete the drawing of the broom handle.

Continue the previously drawn straight line with a curved line and a straight line.

Add one element.

At the ends of the previously drawn straight lines add a curved line and two short straight lines.

Depict the mounting of the broom.

To do this step, you have to draw two straight short lines and connect them with rounded lines.

Start drawing the bottom of the broom.

Below the previously drawn figure depict a part of the broom on the left side, using curved lines.

Complete the outline of the broom.

Add an outline of the broom's bottom part on the right side, using a curved line.

Depict the decorative elements.

Draw the bottom of the broom as a volume, using thin curved lines of different sizes.

Color the drawing.

To color this witch's broom, use yellow, blue, and brown.
This drawing lesson has come to an end. If you liked this guide, you can leave your feedback in the comments. You now have the opportunity to download a PDF file that contains a short version of this lesson. Download it so you can return to it at any time, even without an internet connection.