With this step by step guide you will learn how to draw an excavator, gain useful skills and enjoy the process of drawing!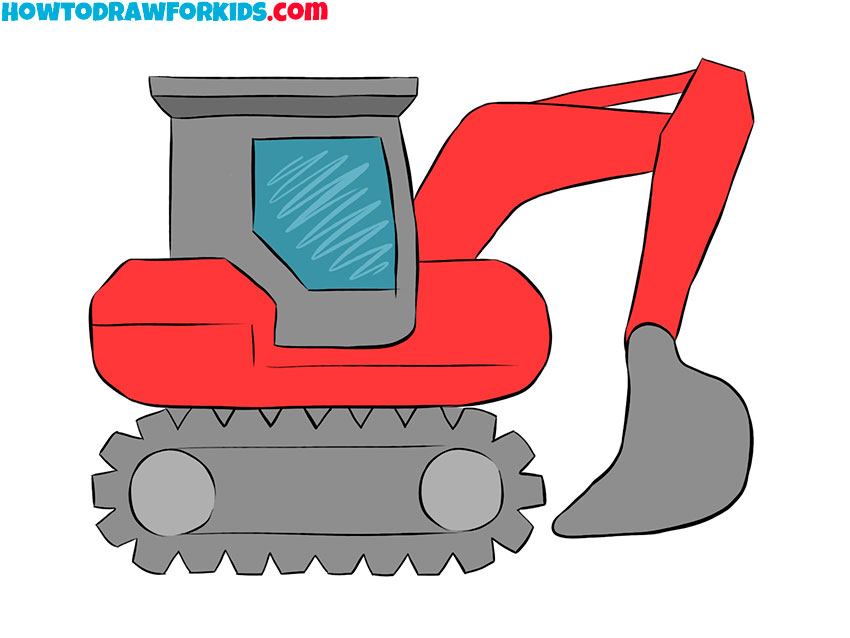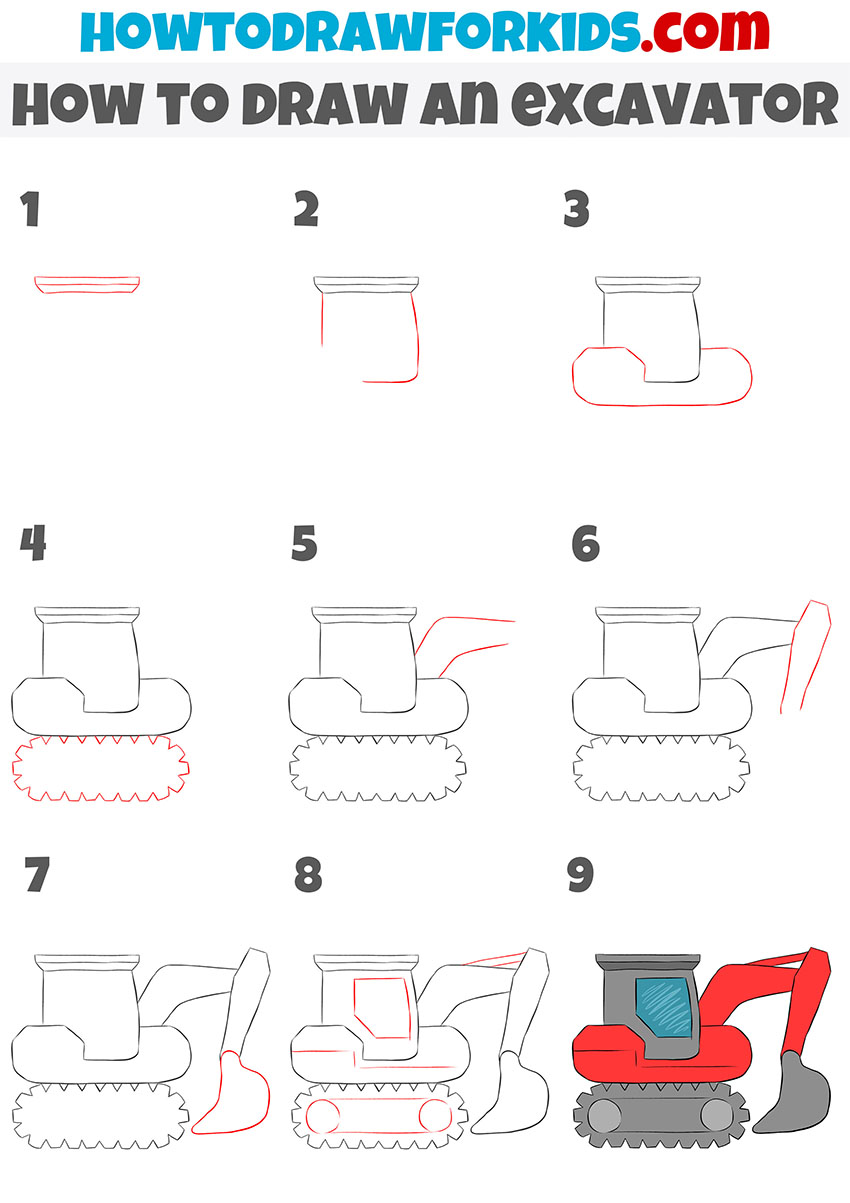 Now I will show you how to draw an excavator. This is a specialized technique that performs excavation and loading of bulk materials. Such equipment is used for the construction of any objects, for the extraction of minerals, and for other purposes.
An excavator is a large machine. There are various modifications of excavators, which differ in their structure and purpose. This tutorial shows the simplest model of this machine. The main elements are the driver's cab, engine, chassis, and bucket, with which the excavator develops the soil. All these parts are shown in the figure.
Consistently follow all the drawing steps, be careful and accurate, then you will have an excellent result!
Materials
Pencil
Paper
Eraser
Coloring supplies
Time needed: 30 minutes
How to Draw an Excavator
Draw the top of the cab.

Depict three horizontal lines and connect this on the sides.

Depict the driver's cab.

The cabin is square. Leave a gap in the lower left corner.

Add details.

Draw the part of the excavator where the engine is located.

Add the undercarriage.

At the bottom, draw the mechanism that consists of separate segments connected to each other.

Sketch out the boom.

Depict two smooth lines on the side.

Draw the arm of the manipulator.

Using a few smooth lines draw the part of the excavator to which the bucket is attached.

Sketch out the bucket.

Carefully draw the bucket of the same shape as in the example.

Add details.

Detail the undercarriage, draw a window, a cylinder on the boom and draw a few more lines on the excavator.

Color the drawing.

You will need gray and red for the coloring of the excavator and blue for the window.
At the end of the lesson, I suggest you download the PDF file that I have prepared for your convenience. This file contains a short instruction and some additional tools. Thanks to this, you can return to the lesson at any convenient time.