In this tutorial, I will teach you how to draw a falcon in just nine easy steps. Start this lesson and get useful drawing skills.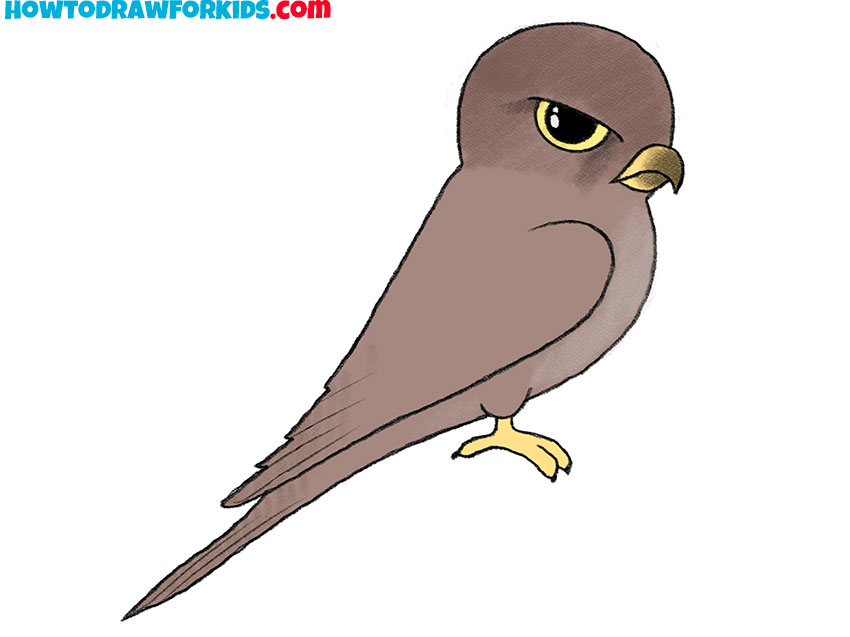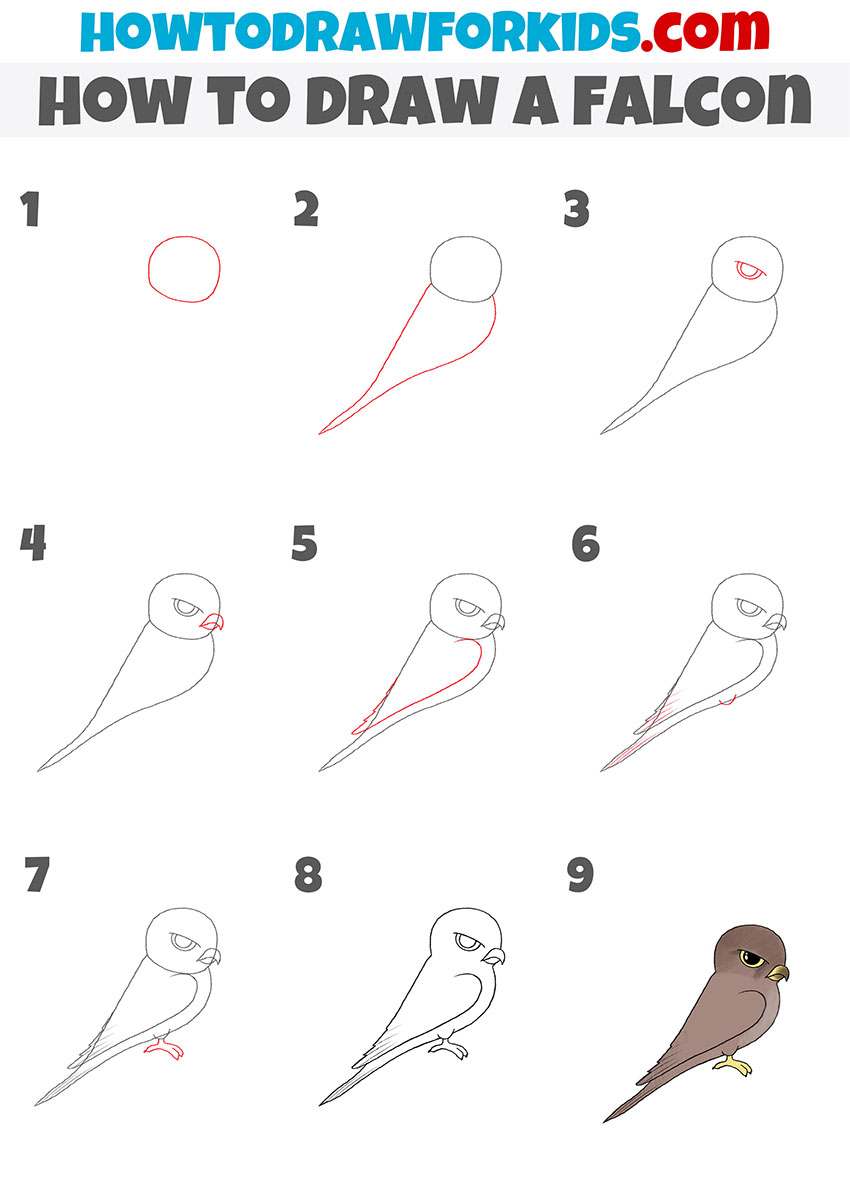 In this lesson, I want to show you how to draw a falcon. I promise that this lesson will be interesting and useful for you.
If you love drawing birds and want to improve your skills, then you will definitely enjoy this tutorial. Here you will learn how to draw a falcon step by step.
The falcon is a large bird of prey. The falcon is able to stay in flight for a long time and can rise very high above the ground. This falcon is helped by long and wide wedge-shaped wings.
The falcon has a long narrow tail, thick legs, a rounded head and a small beak that is bent down.
The falcon preys on other birds or small animals.
In the picture, you see a falcon, which has a formidable appearance. Try to correctly depict the shape of the eye and beak to give the falcon a frightening look.
Materials
Pencil
Paper
Eraser
Coloring supplies
Time needed: 30 minutes
How to Draw a Falcon
Draw the head.

Determine the size of your drawing and draw a circle.

Depict the torso.

Draw smooth lines from the head to depict the small torso and the long, narrow tail.

Sketch out the eye.

Draw one straight line and add two semicircles at the bottom.

Depict the beak.

The beak has a curved shape and consists of two elements.

Draw the wing.

Depict a smooth, rounded line along the body to draw the wing.

Add details.

Detail the feathers and draw part of the paw.

Depict the paw.

Draw the large paw, on which there are three fingers with claws.

Correct inaccuracies.

Use the eraser to correct inaccuracies if necessary.

Color the falcon.

Use dark gray to color the plumage. Color the beak, eye and paw in light orange.
Finally, I suggest you download a short version of the lesson in PDF format. If you save this file, you will not lose this lesson and can return to it at any time.