In this simple lesson, you will learn how to draw a face in profile. This tutorial is very helpful, and you will really like it.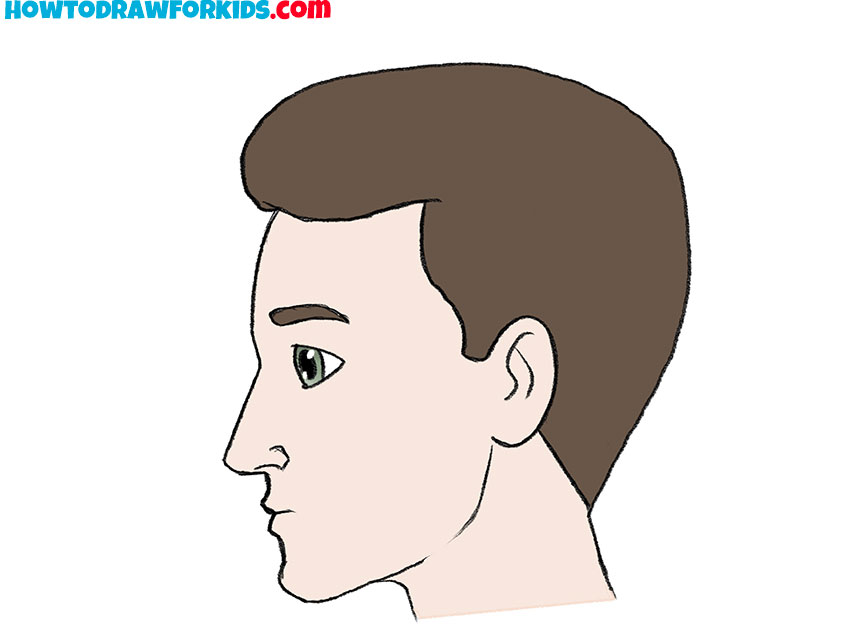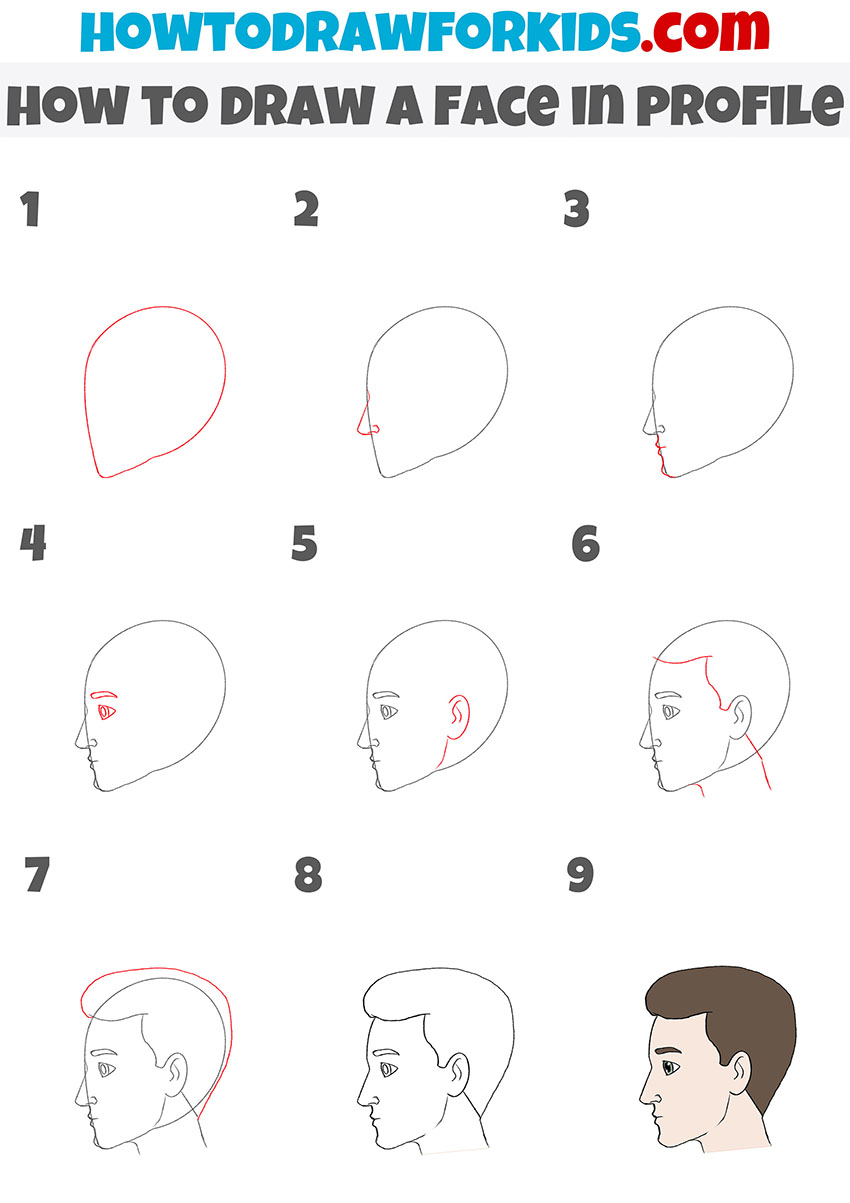 In this tutorial, I want to show you how to draw a face in profile. Use this simple guide to get useful skills.
I suggest you complete another fascinating lesson that is dedicated to drawing a person's face. Here I will show in detail how to draw a face in profile.
This lesson will be as simple as possible, and you will quickly complete the task, even if you do not have much experience in drawing. The instruction includes nine steps. Each step is one simple action.
For your convenience, each stage contains small tips that will help you correctly depict the next element. Take your time during the lesson and try to correctly depict all facial features.
Materials
Pencil
Paper
Eraser
Coloring supplies
Time needed: 30 minutes.
How to Draw a Face in Profile
Draw the outline of the head.

The top of the head has a rounded shape, and at the bottom there is еру pointed chin.

Sketch out the nose.

Try to correctly portray all the curves of the nose.

Depict the lips and chin.

Use smooth curved lines to depict the upper and lower lip and add the outline of the chin.

Add the eye and eyebrow.

Depict the upper and lower eyelids, then add the iris and pupil. Draw the shape of the eyebrow.

Sketch out the ear.

Use a smooth, rounded line to depict the outer contour of the ear and add the inner part.

Add the neck and bottom outline of the hair.

Smooth lines draw the lower outline of the hair. At the bottom, add two lines to depict the neck.

Depict the top outline of the hair.

Sketch out the rest of the hair with a smooth, rounded line.

Correct inaccuracies.

Remove any extra lines in the drawing with the eraser.

Color the face in profile.

You can choose any color for the drawing.
By tradition, at the end of the lesson, I have prepared a PDF file for you, in which you will find a brief instruction and additional useful materials. Rather, download the file so that the lesson is available to you at any convenient time.