In this lesson, I want to show you how to draw a bridge. This guide will be very helpful and easy to follow for you.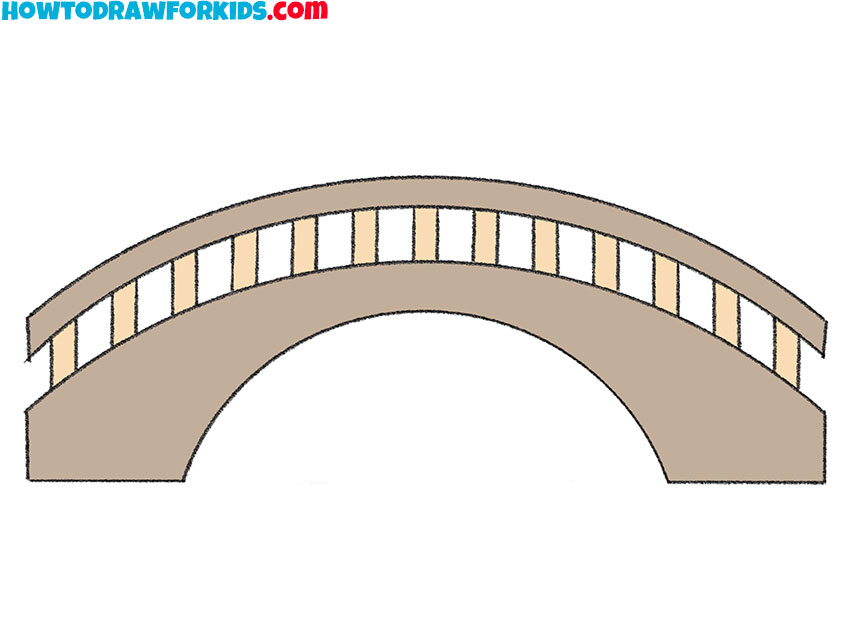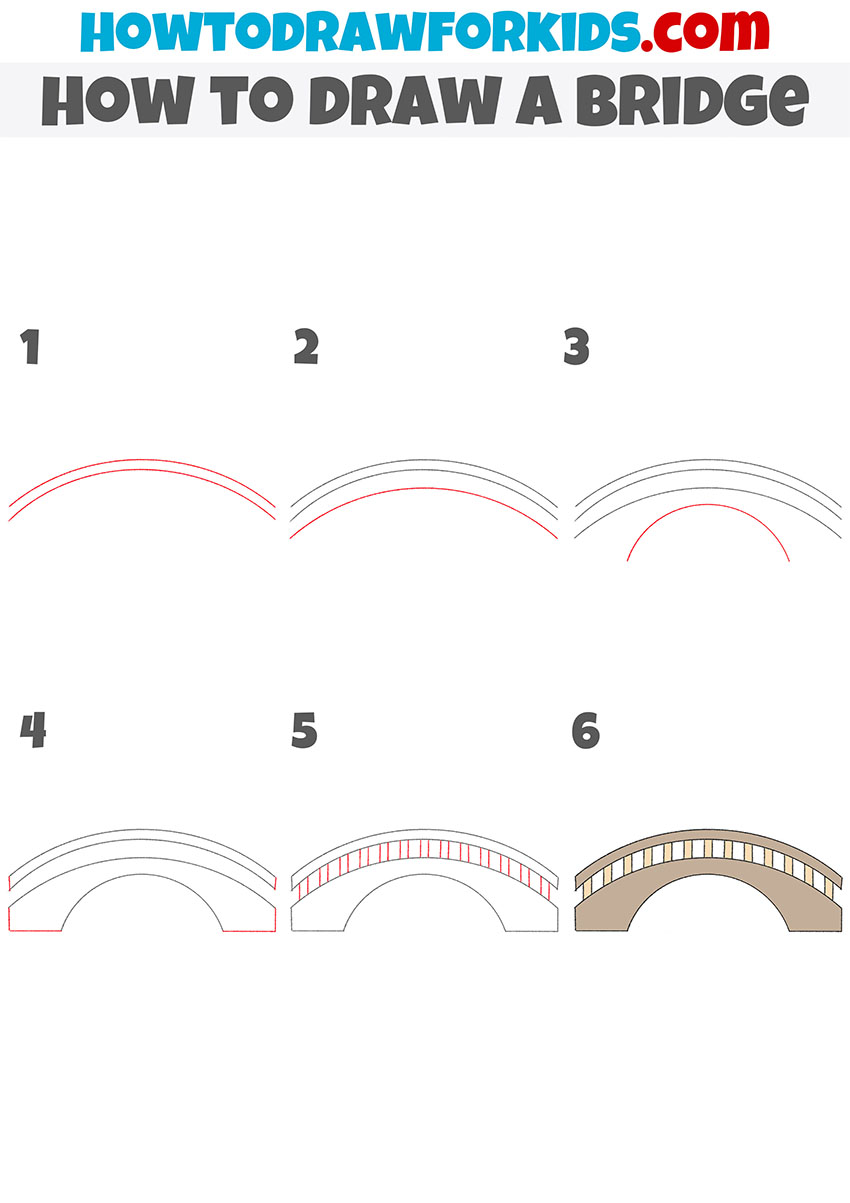 This lesson I want to devote to drawing a road structure, and now you will learn how to draw a bridge step by step.
The bridge is the oldest engineering invention of mankind. Bridges are erected over some kind of obstacle, for example, across a body of water, a ravine, or a railway track. Bridges come in different shapes, sizes, and design features.
With the help of simple instructions you will draw a bridge which has a semicircular shape, there is a railing at the top of the bridge. This is the easiest way, thanks to which you will quickly draw a bridge and get a good result.
You can use the acquired skills in your next drawings when you want to depict any area. For example, you could depict a bridge over a river or a cityscape that would include a bridge.
To successfully complete the lesson, you will need your ability to draw smooth curved lines. Try to depict the bridge in such a way that both sides are symmetrical. Take your time and carefully follow all the lines.
Materials
Pencil
Paper
Eraser
Coloring supplies
Time needed: 30 minutes
How to Draw a Bridge
Draw the railing.

Depict two parallel curved lines.

Add the top outline.

A little lower, draw another smooth curved line, located in parallel.

Depict the bottom outline.

Sketch out a semicircular line at the bottom.

Draw the sides of the bridge.

On the sides, add even straight lines to get closed contours.

Sketch out the rungs on the railing.

Sequentially draw vertical lines between the railing and the main part of the bridge.

Color the drawing.

You will need different shades of brown and beige.
The bridge is ready! Now you are convinced that drawing a bridge is not difficult at all. Share your impressions. I look forward to your comments and ideas for new drawings. As usual, at the end of the lesson, I offer you to download a free PDF file, in which you will find free instructions and additional training materials necessary for effective completion of the lesson. Save this file and use it whenever you want.